Ingredient of the week: Butter
Food By
Wambui Kuria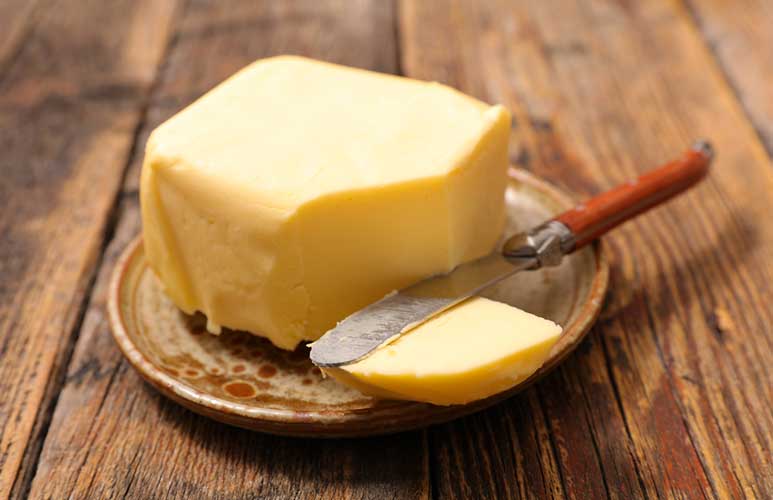 Siagi is the Kiswahili name for butter. Spread it on bread and pastries or drop a scoop in your soup to make it creamy. When used in baking or light frying, butter gives food a distinct flavour and a flaky and crusty finish for pastries.
ALSO READ: Ingredient of the week: Almond flour
Butter has an array of health benefits. From strengthening our immune system, protecting vision, and increasing brain function to boosting metabolism and regulating hormones. Compared to margarine butter is a safer ingredient on your menu.
Butter is child-friendly hence a good fat to use when cooking a child's meals. A little smidge of butter in their food makes a whole world of difference both nutritionally and taste-wise. Butter has a very low smoking point which means, when heating it, you shouldn't leave it too long over direct heat. Unlike margarine, it burns when heated even for a short time.
Simple homemade butter recipe: Pour heavy cream (also known as double cream) into a food processer, run it until it turns to butter. Salted or unsalted, butter costs anything from Sh300 depending on size and brand.