Sylvia Wakhisi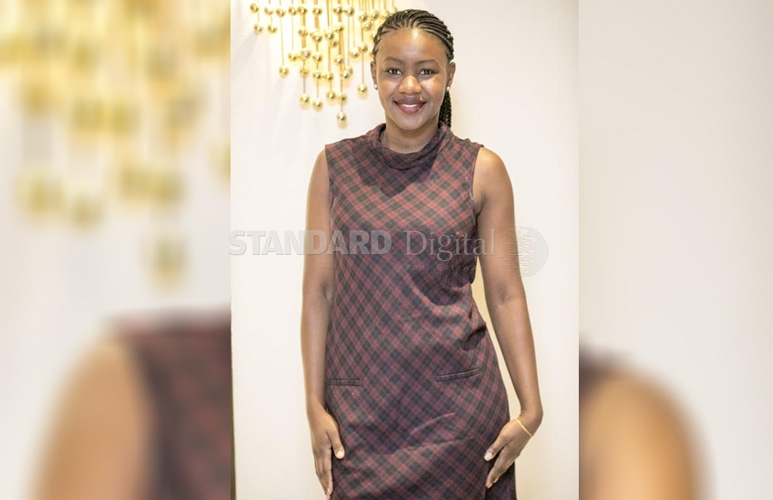 Shirlene Nafula, 27, runs Crystal River Products, a manufacturing company for bio-based beauty and cleaning products in Nairobi. Her business was birthed out of disappointment when she missed out on an opportunity to pursue her higher education in the UK.
ALSO READ: Hon Millie Odhiambo: The best performer in Parliament 2019
My background
I was born in Bungoma County and raised in three different counties including Bungoma, Eldoret and Nairobi. I am the first born in what I would term as a big family. Due to this, there are a couple of challenges I faced while growing up, but they all shaped me into the person I have become today. After all, it's the tough times that refine us and make us withstand any difficult situation we may face in life. I am a scientist by profession and hold a Bachelor of Science in Microbiology and Biotechnology from the University of Nairobi.
The idea
I had applied to pursue my masters at Kings College in London and my application was successful. However, my visa was fortunately/unfortunately denied because I didn't have enough finances to sustain my upkeep and stay in the UK. I was devastated, not knowing what to do next. The next day at around 2pm, I asked God, "What next?" And that's how an idea to start a business in soap manufacturing struck my mind.
What happened next
I talked to my mum about it and she was willing to support me to kick start it. We met a reputable professor in the science field who gave us all standard formulas which I had to modify step by step before I got the relevant licences. A few months later, my grandmother gave me Sh10, 000 which I used to legally register the business. She gave it to me as pocket money hence I didn't have to return it. I also made a few business cards and basic documents needed to run a business. I started making the products from my parents' dining room at our home in Utawala and my first clients were close family members. Later on, through referrals, I widened my network and was able to get more clients.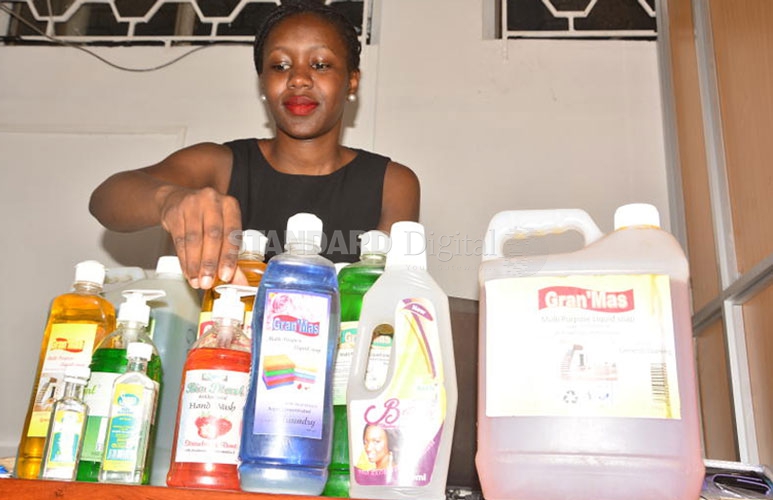 Running a startup
ALSO READ: #WCW: Gina Din Kariuki, humanitarian and pioneer businesswoman
It has not been easy. Running a manufacturing business from home at times felt like I was interfering with people's space due to the tough and strong industrial perfumes which can be a nuisance. I thank God that my parents understood my situation and chose to remain supportive. On the other hand, financial constraints are a constant struggle, especially for me because I am constantly improving my products as a way of growing my business and that requires money. If it wasn't for my parents who gave me some space to start off, perhaps I couldn't have made any step. In return, I contributed to the monthly house expenses once in a while. It was just a way of showing them how grateful I was for their support. Stiff competition and late payments from clients are other challenges but, despite that, I have had to remain focused and work hard to ensure the business does not collapse.
Where I am now
I thank God for the far that I have come. The journey to scaling greater heights still continues and I hope for more growth in the business. Crystal River Products currently employs 21 staff on an incentivised model (commission basis). We have a range of over 20 different products. We are currently licensed by Kenya Bureau of Standards (KEBS) to produce four of these. In September, we turned five years from idea stage and in March next year, we turn five years on paper. Our offices are in Josem Trust Place, Upperhill and we also have a workshop in Utawala though we have plans to move the workshop to South B once we acquire space. Some of our products have been used in hotels in Uganda and Tanzania, though on small scale through a hotel supplier. We hope to have an established brand in Africa within the next five years and go global within the next 20 years.
My tip
If you are determined to do something and make it grow, go for it. Nothing should stop you. Starting and running a business is tough. You have to work hard and remain focused if you want better results. Do not fear competition. There are people who have been doing what you are doing for years. Consistency, excellence and resilience will make you stand out. One day, many of us hope to be the CEOs of multi-national corporations. Let's keep at it no matter the sweat and tears.