Tony Mochama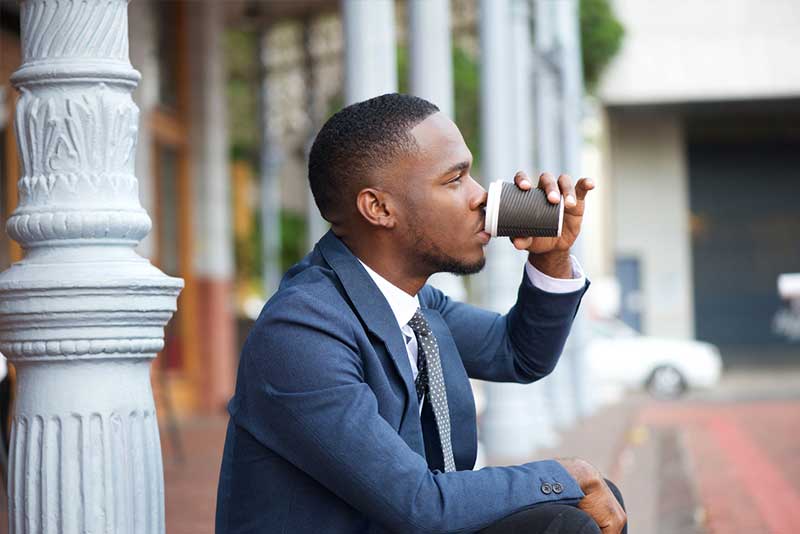 'Are you a news junkie?'
I'll be the first to raise my hand up.
Monday to Friday, I get or buy a newspaper daily (not to mention a certain popular weekly called 'The Nairobian.').
Weekends, I'll buy ALL the mainstream newspapers, and savour them slowly on a balcony as I do black coffee and a boiled egg, reading the paper and the pullouts inside.
When it comes to TV, every 6-7 am is spent giving quarter an hour to the ABCD – Al Jazeera, BBC, CNN and DW (the German television English channel).
And in the evening, weekdays, KTN Prime Time is a must.
READ MORE
You know those folks, even when in a pub, shout 'weka NEWS'? Yup, I'm that guy.
So I was watching one Floyd 'Money' Mayweather, who, although he is a bit of a con when it comes to the actual boxing, is worth at the very least Sh50 billion thanks to his HUGE pay day fight nights (like the Manny Pac 'money' fight in 2015, where he dodged most of the time, or the 2017 farce against McGregor, who doesn't even fight in the same sport as Floyd).
I wasn't watching the man on old boxing reruns, but on a current edition of CNN's 'Talk Asia.'
And here, Mayweather put his 'thinking' cap on – although he had a big ole MGM cap on his head – and he said: 'People say money isn't everything. But you know what? Money is everything. Coz if you don't have money, you can't buy food. And if you don't have food, you gonna starve and die. And if you're dead, you can't love nobody.'
So I'm seated there torn between two thoughts – 'So, Floyd, are you saying money trumps love?'/(Trump loves money)!
When it comes to women, many men, especially younger ones (like the Campus ones who know many of their classmates date older sponsors) imagine that women come inbuilt with a chip for 'gold digging.'
That is why the Kanye West song 'Gold Digga' was such a hit almost 15 years ago (2005).
As was Stehanie V's 'Dirty Cash' 15 years before that (1990).
And Abba's 'Money, Money, Money' 15 years before, in 1976.
'I work all night, I work all day to pay the bills I have to pay,' sang Abba: 'Ain't it sad?'
And that's the first thing about women.
Basic bills – KPLC, Nairobi Water and Sewers, the DM, and other day-to-day expenses – have to be settled. And He who helps settle these gets the head-start, in most ordinary lives.
Then there is the reckoning with rent, because for women, a house is not a roof over the head.
It is her domain – and being threatened or thrown out of a 'crib' is the most traumatic thing for the lasses.
That is why rent settled, for many 'sponsors' and guys, is sex guaranteed.
Even better is a permanent house one owns for the woman – and I do wonder how many of the housing scams we have seen in the recent past have a pushy person (woman) putting pressure on some man for an insta-home (instead of either the saving to build, or mortgage from a home lender, that may be more secure options towards property ownership).
Women, being romantic beings, like a night out (if younger Eves) or an evening out for dinner – you better believe this one, boys – and so if the plan was to 'ingisha box' then make them make you eternal home cooking weekdays ('Dinner making dinner' our friend Alonzo says, sending a picture of a woman cooking for him on WhatsApp), don't be shocked when she later rebels.
And starts spending late nights 'out with the gals!
Many women like that money also because it takes them out of their usual routine and environment – road trips for the younger Eves, and the odd holiday for the older ones.
And I mean like Malindi, not the 'shags' in Malaga (here I am giving a side-eye to Bad Boy, Silas).
Even at the basic level, I recently overheard a DM telling her pal: 'Mimi nataka kukula meat, sio malenge kila siku; ni ka Mutiso hawess ni afford.'