Laura Chebet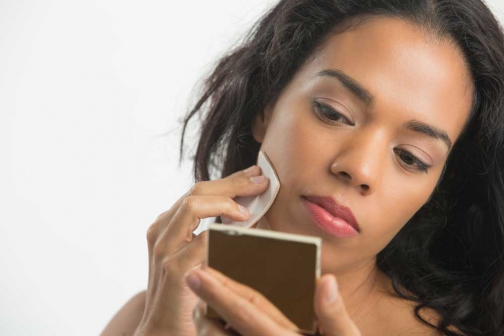 ALSO READ: Five beauty must haves from your kitchen
Just recently,it was reported that a Californian woman was suing Sephora,a cosmetics company after claiming she contracted herpes from using one of the cosmetic store's lipstick samples.
And now a university lecturer is warning others to avoid using makeup samples in stores, confirming that they can indeed lead to herpes and even blindness.
Amreen Bashir,a lecturer in Biomedical Science at Aston University, explains that the pathogens that cause Herpes can often be found on cosmetic products.
"Cosmetic products contain preservatives to help slow down the growth of microbes, but they can become contaminated if people use non-sterile applicators or fingers to apply products, or if the products are poorly handled and stored." Bashir says.
Bashir adds that more often than not,beauty blenders and brushes are dampened to help the application of eyeshadows or foundation. But this environment has the potential to promote rapid bacterial growth.
Worryingly it is not just herpes that shoppers are at risk of;sharing mascara wands can cause "pink eye" of which the symptoms include discharge, redness and, in extreme cases "irreversible blindness."
Bashir says that he knows many friends who have been left with a 'pink eye' after sharing mascara or using ancient mascara that has been sitting in their makeup bags."
ALSO READ: How to have a daily routine your future self will be thankful for
If you want to avoid herpes and irreversible blindness among other diseases,you should avoid sharing those 'testers' in cosmetic shops.
Most people who are infected with the herpes virus never develop signs and symptoms.
The virus may lie dormant for years and the recurrence of sores triggered by a virus, hormonal changes, stress, fatigue or changes in the immune system.Currently, there is no cure for the virus.