Munde Okuna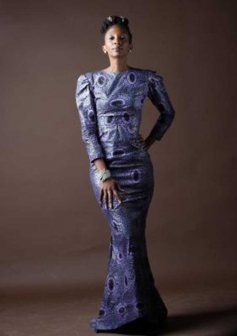 From being sexually abused when she was only six years old, to being raped when she was 17, Thiku Kariba has been to hell and come back. She speaks of how she overcame the tragedies in her life to become a healing ambassador and the author of a book detailing her triumph over trials.
Thitu, 34, had what would be considered a privileged childhood. She grew up in an upmarket suburb in Nairobi and enjoyed all that came with having a father who had a good job which involved a lot of travel – he would bring her and her three brothers gifts from overseas whenever he travelled.
The downside, however, was that she missed seeing her father regularly. With time, Thitu formed a friendship with the gardener.
"We would go to the shops together and he would always buy me sweets. We would also play the doctor-patient game where I would pretend to be sick and fall down and he would examine and treat me." Thitu said she enjoyed having a male figure in her life but little did she know, he was a predator.
"When we played the doctor-patient game, he started by examining my leg, so he would remove my socks to treat me. The items of clothing being removed became more and more." Before she knew it, the gardener was touching her inappropriately in the name of "examining" her.
Although Thitu felt what he was doing was wrong, she didn't have the courage to tell her parents about it, besides, the gardener put her on a guilt trip.
"He said if I told anyone, he would be chased away. He said friends don't make their friends lose their jobs." So she kept mum.
Months later, the gardener left for other reasons she cannot remember, but left Thitu questioning her self-worth.
"There are people who say that it is not abuse unless there was penetration. Abuse is abuse." Thitu says parents should maintain a close relationship with their children and monitor their behaviors.
She says the reason why her parents may not have picked up that the gardener was abusing her was because they were probably too busy and did not have too many conversations.
"Parents should talk to their children daily. That five minutes you spend asking your children how his day was helps build a bond and it then becomes easier for them to tell you when something is wrong."
In high school, Thitu says she started to act like a tom boy to deflect attention. She didn't want to appear attractive to boys or men and give them a chance to abuse her again.
But the tom boy look brought on another form of abuse – verbal. "High schoolers can be very mean. They started saying I was a lesbian and spreading all kinds of rumors. That hurt me."
After Thitu completed high school, she got a job at a hotel before she went to college.
"I was so excited to work in a hotel. I was the youngest employee and my shift started at 6pm. One day when I was driving to work on Waiyaki Way, my car just stalled. Back in those days the streets were not lit so for safety, I abandoned the car and ran to the nearest place with lights. It happened to be a club. I spotted a guy I knew. I told him my car had stalled and he said his friend was headed in my direction and he would give me a lift after he had finished his drink."
Thitu drank a soda as she waited for the man to drop her. But what happened after sipping that drink is a blur. Thitu says the man must have laced her drink with drugs because she woke up in a dark room next to him.
"At first it didn't hit me that I had been raped because I think the drugs were still in my system. So all I could say was – I need to get to work now. I picked up my stuff and headed to work. When I got there, I went to the spare room at the hotel and took a shower like 20 times. It was then that I realized I had been raped. I felt horrible. When I reported for duty, my manager noticed there was something off so he told me to take the day off."
Thitu called her father to go pick her and the first thing he said when he arrived was that she was irresponsible.
"He said he had gone to the trouble of buying me a car but I didn't bother taking care of it. He said we would probably not find the side mirrors and tyres still intact. I had wanted to tell my dad what had just happened but after being scolded, I decided not to."
Thitu slowly started to sink into depression and to drown the pain, she turned to alcohol. She was withdrawn and there are days she did not want to get out of bed.
"I would stay with the curtains shut for days and would be sad when I actually woke up. When people see others drowning themselves in alcohol, they are quick to judge and say – you better stop drinking or you will die. To me at that point I was like – are sure I will die if I keep drinking? Then maybe I should drink a little more. People always have an opinion of what someone should do but they never offer help on how to do it."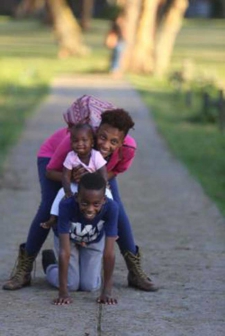 At 24, Thitu started dating and got pregnant with her first child. But the relationship did not last. As Thitu continued to battle with depression, she dated a doctor and she became pregnant again, but he didn't want to have a child with her.
"It was a status thing. He wanted to get married to a fellow doctor. With my depression and the guy not wanting to have the child, I saw abortion as my only option. I do not advocate for abortion, but I do not judge anyone who does it. I think of my baby to this day and wonder how old he or she would have been. I feel sad about it."
The depression did not subside despite her taking anti-depressants, so Thitu's psychiatrist suggested she consider surgery.
"He said they would put something that would release endorphins into my brain. That was my turning point. I thought to myself – there is no way someone will cut me up. I said no and that started the change in my life. After saying no, I realized I could take control of my life. Depression makes you feel like you have no control. I have found hope in God and prayer."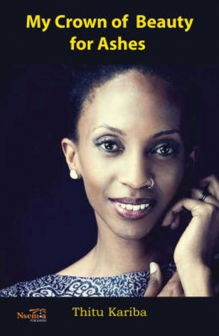 Life has now started to look up for Thitu. She has written a book – My Crown of Beauty for Ashes. It was first released in 2014, but has been edited further and the revised edition will be out soon. People can however make orders online on Amazon.
Thitu has also formed an organization – The Healing ambassador. She guides people who have gone through drug and sexual abuse and abortion find healing.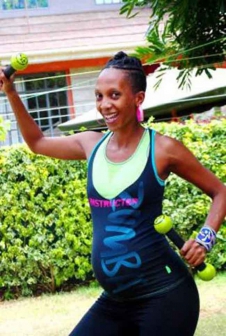 She also does Zumba fitness training for pregnant women through a programme called Fitness for two.
Thitu has also found the love of her life. "My beloved has taught me a lot. I used to feel guilty saying no to things but now I just say it." They have a one-year-old daughter.
Going forward, Thitu wants to reach out to more women who have gone through abuse through meet ups and through the digital space. She has started a series of YouTube videos with inspirational messages.
Thitu says if she were to do it all again, she wouldn't change anything because the experiences have made her find her purpose – helping women heal from abuse.