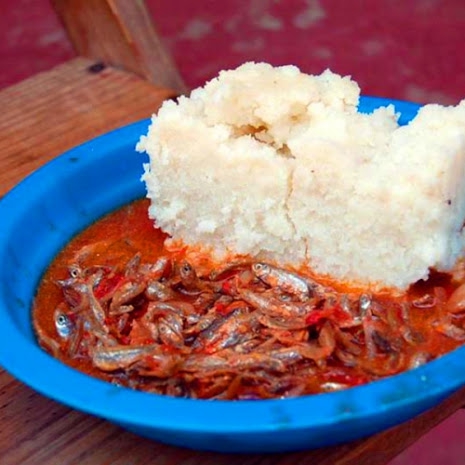 How to cook omena
ALSO READ: The best and worst foods for your teeth
Serves: 4-5
Prep Time: 10 mins
Cooking Time: 30/45 mins
Ready In: 40/55 mins
Ingredients:
? 300g omena
? Vegetable oil
ALSO READ: Foods that you can make into crisps
? 1 large onion, sliced
? 2 large tomatoes, sliced
? 3 cloves garlic, minced
? 2 cups sour milk
? Salt and black pepper to taste
Directions:
Select the omena to remove loose scales and dirt. Put the omena in a bowl and pour hot boiling water over it. Cover it with a dish cloth and let it sit until the water has cooled. Once cooled, strain the omena and put it in a cooking pot. Place over medium heat and let cook until the water has dried out.
ALSO READ: Foods that help with constipation
Pour into a pan, cook for 2-3 minutes then add onions and garlic and let cook for five minutes. Add the tomatoes, salt and pepper and cook for about 1-2 minutes then finally add the sour milk. Reduce heat to low and allow to cook until the omena is cooked.
Serve with ugali and green vegetables
For More of This Stories Subscribe to the Standard Epaper to get a copy of Eve Woman in the Standard
NOTE: You can add more sour milk so as to have some gravy.
Do not miss out on the latest news. Join the Eve Digital Telegram channel HERE.