Home
/
Achieving Woman
Girls in ICT Day: Highlighting girls in the tech world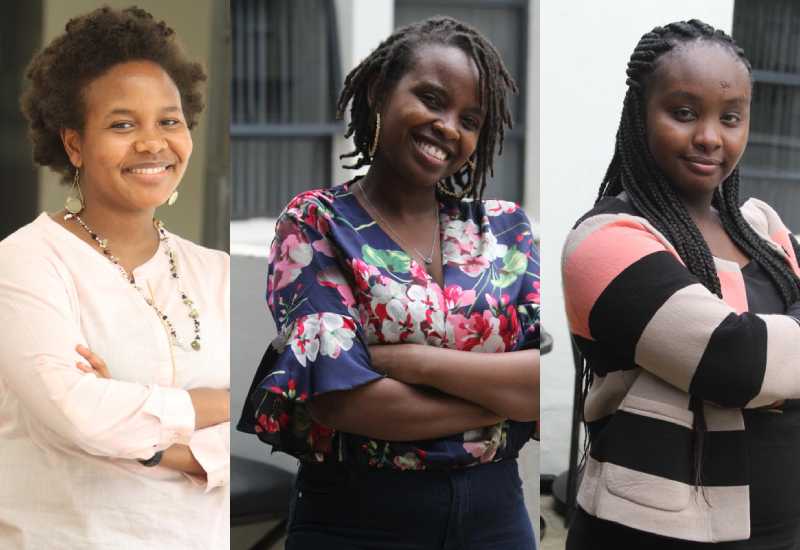 When these girls got into animation and game development, they did not come to play. Brows furrowed and sleeves rolled up, you are likely to find them holding their own in very specific niches of a field that is heavily dominated by men.
They are the kind of girls being celebrated today by the United Nations as they mark Girls in ICT Day today (April 25).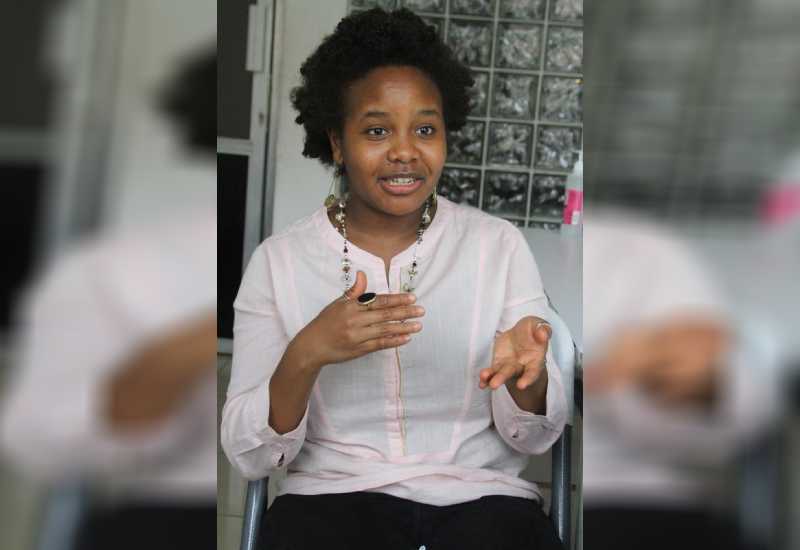 The visual artist in Paula Karanja was evident from as soon as she could grab a handful of mud as a child and make sculptures and play with crayons, to when she could save up to buy paints and drawing books in highschool before finally studying Fine Art in Kenyatta University(KU) and exhibiting her art as a professional.
But animation had always been her dream. "I would watch cartoons and then wonder how they did that, then go to cybers and watch illustrators doing it. I decided I really wanted to do it too," says Karanja. "I found KU had the best fine art program because they were able to mix both digital art and traditional art like paintings and sculpture. So I took Graphic Design, Painting and Sculpture.
"I really wanted to find a way to combine all that work and get into animation, so that's when I got into ADMI and everything just blended perfectly."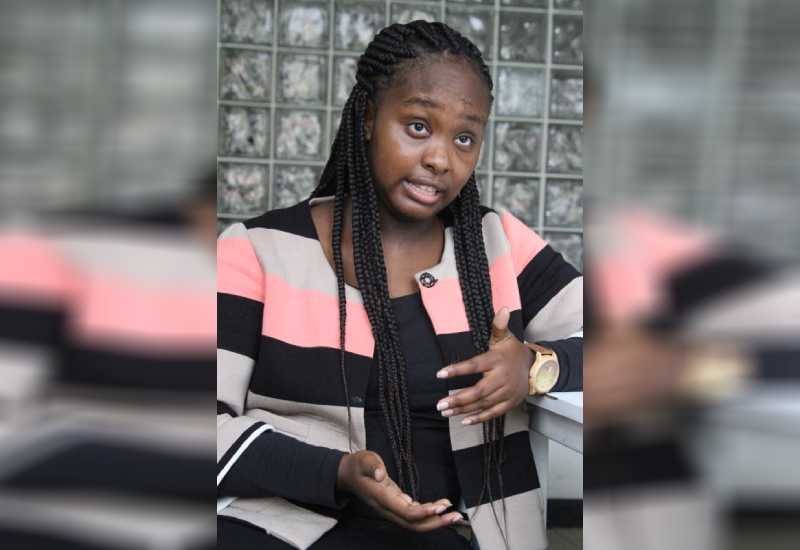 You can find Faith Kamau playing acclaimed games like Call of Duty, GTA, Apex Legends and Fantasy Leagues with the boys, which she has been doing since highschool.
"People believe playing video games is for boys, so when they learn you are doing gaming it's like, 'You play for how long? You're a girl, not a boy, those are things you leave for boys...but when you sit down and starts explaining how gaming works and the technology behind it, that's when they realize you are really interested in it," says Kamau.
Not that it would matter even if they failed to get it.
"I am a 'don't care'. If I love gaming, no matter how many times you discourage me I will still go for it because it is something I'm passionate about," she says.
Annabelle Mabiru always loved film and studied it first at Multimedia University of Kenya (MMU) and also realized after she was done with her course that she couldn't shake the pull towards 2D animation.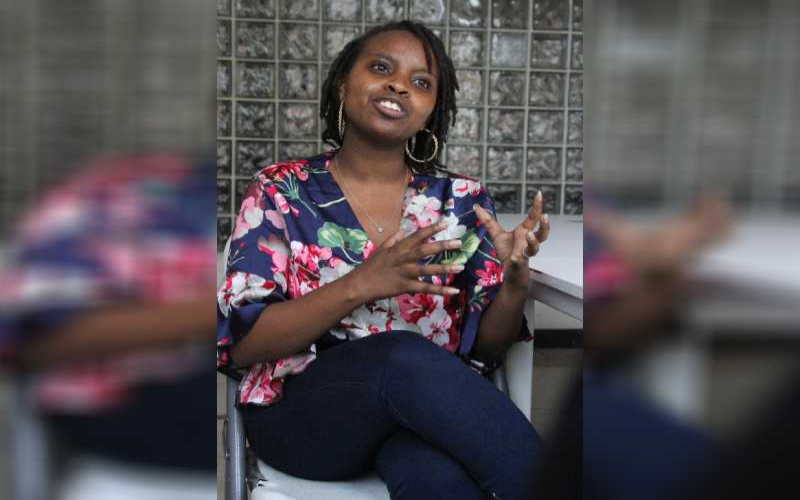 "I realized after finishing school that what I truly loved was animation. But I was already done with school so I began looking for a way through which I could reach my goals, so to some extent I am self-taught when it comes to animation," says Mabiru.
While working on a film, A Summer's Tale, that was nominated for the Machakos Film Festival, she was a writer and main actress on the film but also managed to do some animation for the film.
While she had taught herself a lot already, she decided to get a more solid foundation for her passion.
All three girls are now alumni of ADMI, navigating the job market, an endeavour which, seeing as Animation and Gaming are fledgling industries in Kenya, they admit is not for the faint hearted.
"It's really brutal out here, but the internet has kind of opened up a wider market so you don't have to wait for a Kenyan to come and give you a job," says Mabiru.
Fortunately, she says, the kind of work they do is such that speaks for itself out in the industry, so skill level is what matters.
"The beauty of art is that it is difficult to gatekeep it, because if you are good at what you are doing you are good. What pushes your name forward will be your work. Your portfolio. If you are good, you're good."
Getting that skill has always been the tricky part. Colleges in Kenya teach animation, but usually a lot of it is theory and not practical, putting students at a disadvantage when it comes to actually doing the work.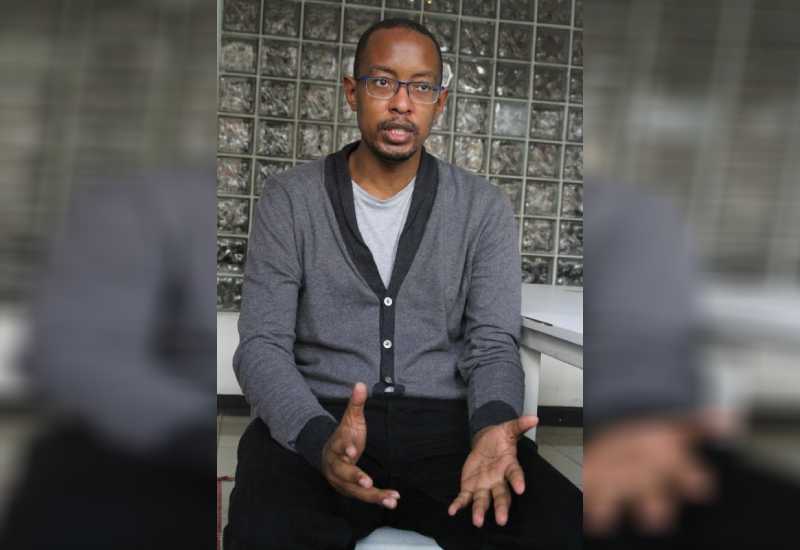 Dennis Mbuthia, Head of Rubika, Video Game Development at ADMI, says that the college has been prioritizing everything to be more practical.
"Everything they learn in theory comes together with projects. We have a very unique set-up especially on game-development where everything you are taught in class in terms of theory is immediately input into a project," he says.
The college was able to do this by partnering with Rubika is a leading college in France that teaches Video Game, Animation and Design and is considered one of the best globally. The Nairobi campus is one of its four campuses worldwide.
Shadrack Munene, a course leader for 2D animation at ADMI, says that the partnership has allowed them to also give students more than the fundamental skills of the courses the take. "We also teach them about the business side of things, to be familiar about the animation industry so that when they have the skills they can look for employment or create employment," he says.
Karanja encourages other girls that are interested in the Game industry and animation to just go for it.
"Start with what you have. As you grow, people will see your work and there will be more support because people will start knowing about you," she says. "Also, interact with people who are on the scene. With your peers. People go looking for those who have made it but in interacting with your peers you all uplift each other to say, 'Hey we are here, we are loud. This is what we are making. Look at what we are doing.'"
Related Topics