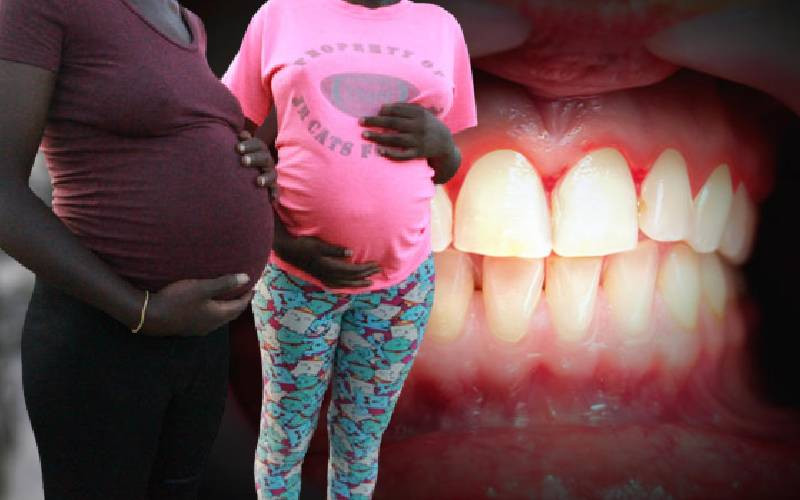 One weekend, I was brushing my teeth when I felt something swollen on my gums.
I quickly spit the toothpaste in my mouth to the ground and noticed it had blood stains.
I hurriedly grabbed a mirror to check my lower jaws and realised that there was swelling in my gums and one of my teeth had turned colour.
At that time, I was pregnant expecting my firstborn in four months' time.
I thought the condition could have stemmed from the sugary diet the pregnancy cravings put me through so I started by moderating on such foods.
Even with the change of diet, the toothache persisted until I decided to visit a dentist.
After a close observation, the dentist told me that I had periodontal disease and a cavity in one of my teeth.
She told me that I had to go through oral surgery. I went through the extraction process and felt relieved after a few hours.
When I had my second pregnancy, I also went through severe toothache accompanied by a headache.
It has been like a seasonal toothache at every pregnancy stage of my life.
A dentist explained to me that as the foetus developed in my womb, hormone levels increased which led to the temporal loosening of the teeth bone tissues.
I asked if there was any alternative that could take away the pain but still leave my teeth intact because I feared losing another tooth.
The dentist told me that the severe pain and the accompanying fever could cause stress to the growing foetus.
Extraction was the only option to relieve the mother from pain and enhance the healthy growth of the foetus.
I then came to realise through interaction with friends and dentists that the only way to treat a broken or infected tooth for an expectant mother is through extraction.
As an adult who is supposed to have 32 teeth aligned on my jaws, three are now gone and I am still imagining losing more if I choose to get pregnant again.
Considering all, I have been keen on taking a less sugary diet and maintaining regular oral hygiene.
Related Topics