Home
/
Nutrition and Wellness
Awareness creation key in addressing kidney diseases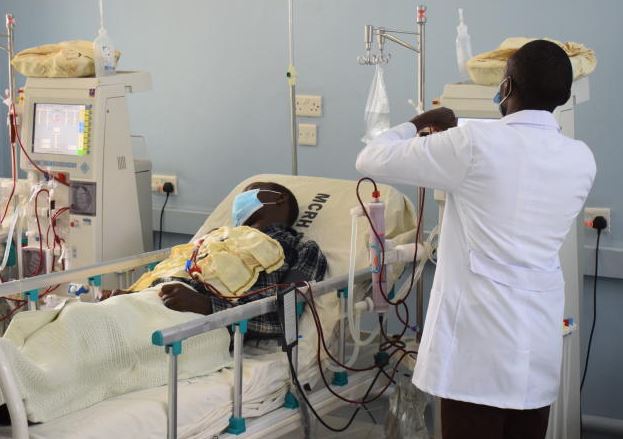 Kidney diseases are preventable, and with adequate awareness creation, dealing with such problems may be easier than thought.
Speaking at a symposium to create awareness on the disease and patient care in Parklands yesterday, Gokul Prem Kumar, the Mediheal Group of Hospitals Vice President, Business Relations, said kidney diseases are preventable.
The event was themed: "Kidney Health for Everyone Everywhere - Living Well with Kidney Disease".
"We have had over 130 transplants and recorded a 95 per cent success. We have been helping patients from Congo, Burundi, Uganda, Ethiopia, Tanzania and other African countries," Gokul said, as the World Kidney Day was marked yesterday.
Srinivasa Murthy, a consultant nephrologist with Mediheal Group, said it was important for patients to keep hypertension and diabetes in control. "Do not panic. The duty of a nephrologist is to help the patient understand the disease and prevent the situation from getting worse," said Dr Murthy.
Chronic Kidney Disease (CKD) is a progressive loss in kidney function over a period of months or years. This affects 10 per cent of the population worldwide. More than 2 million people worldwide are receiving treatment, which includes dialysis or a kidney transplant. In general, non-communicable diseases currently affect around 850 million people worldwide. At least one in 10 adults has CKD, according to the World Health Organisation.
Shukri Dahiya Magale, a kidney transplant beneficiary, said education about the disease was key. "Living a healthy lifestyle requires knowledge on what to eat and not to, and how to prepare food properly. Knowledge about exercising is essential. Patients also need knowledge on depression, which is a serious issue among dialysis patients," said Magale. Each kidney has millions of tiny filters, called nephrons. If nephrons are damaged, they stop working, which causes kidney diseases.
Related Topics