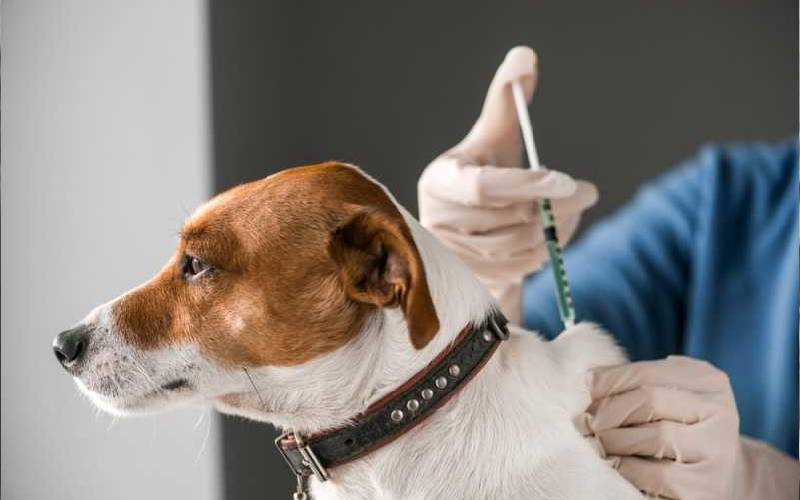 Many households in Kenya own dogs, but most people remain unaware of rabies, a disease transmitted by mostly dogs to humans through a bite.
Dr Veronicah Mbaire Chuchu, a veterinarian, explains that rabies is a disease caused by a virus that primarily spreads to humans via saliva through bites or scratches from infected dogs, which multiplies in the brain, leading to disease symptoms.
Though the disease is underreported, data by the Zoonotic Disease Unit of the Ministry of Health, and Agriculture, Livestock and Fisheries reveal that at least 2,000 people die annually from rabies, the majority being children as they interact with dogs more.
In 2014, Kenya launched the national rabies elimination strategy, piloted in several counties, aiming to eliminate rabies by 2030.
"Some of the patients reporting to the facilities with rabies symptoms do not (say they have been bitten) and end up being diagnosed with another disease that has similar symptoms like cerebral malaria, with a number dying at home," explains the expert, also an Epidemiologist, and Infectious Disease PhD fellow at Washington State University, the University of Nairobi, and the Center for Epidemiological Modelling and Analysis.
She adds, "Once saliva with the rabies virus is inoculated into the bite site, the virus travels through nerves to the spinal cord and into the brain. Once the virus gets to the brain, death follows with the most horrifying signs, which include confusion, anxiety, excessive salivation, aggressiveness, fear of water, and hallucination," adds Dr Chuchu.
The initial signs may include generic symptoms such as headache, fever, and itchiness or burning sensation at the bite site.
Measures to be taken after a bite, she says, include thorough wound washing with clean running water and soap for at least 15 minutes and the administration of an immediate injection of the rabies vaccine on the day of the bite, followed by multiple follow-up injections in the next 28 days.
"Flushing or washing of the bite wound can be done as first aid at home as this reduces the amount of virus injected in the bite site," says Dr Chuchu.
She adds that compliance and adherence to the five vaccine doses after the bite (post-exposure prophylaxis) is critical.
However, despite fatalities caused by the diseases, vaccines are not readily available or accessible to those who need them. The cost for a single dose of the vaccine in Kenya ranges from Sh700 to Sh3,000.
According to Chuchu, access to human rabies vaccines alone is not enough. "Vaccinating dogs, including puppies, is the sustainable way of eliminating this public health problem from our country because it stops the spread at its source."
Related Topics