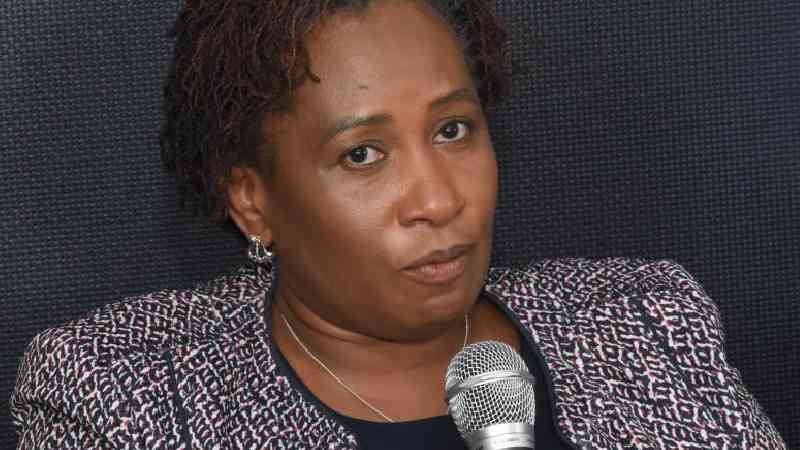 Kenya has recorded a decline in AIDS-related deaths in the past two years, as Siaya and Migori counties achieved country targets of reducing mother-to-child transmission.
According to the HIV Situation in Kenya in August 2023, a report by the National Syndemic Diseases Control Council (NSDCC), the country also recorded a reduction in new HIV infections by 31 per cent, between 2020 and 2022.
"Between 2020-2022, Aids-related deaths declined marginally by five per cent, falling short of annual targets of 10 per cent reduction," reads a section of the NSDCC HIV situation report.
The deaths have reduced gradually over the years, for instance in 2013, an estimated 58,446 Aids deaths were reported in the country, which reduced to 35,020 in 2015, whereas 28,214 died of the disease in 2017.
In 2022, some 18,473 deaths were reported, a decrease from 22,373 deaths documented in 2021, during the peak of the Covid-19 pandemic.
Counties that reported a decrease in the disease by more than 20 per cent include Tharaka Nithi, Tana River, Kilifi, Lamu, Mombasa, Kwale and Taita Taveta.
On the contrary, the counties of Trans Nzoia, Bungoma, Busia and Nandi recorded an increase in AIDS-related deaths.
Additionally, AIDS-related deaths among adolescents aged between 10 and 19 years have declined gradually in the past five years.
Last year, 1,489 adolescents died of AIDS-related deaths, a decrease from 1,473 reported in 2020.
The year 2019 reported more deaths (2,275), whereas 2,793 and 2,072 were reported in 2015 and 2017 respectively.
"Aids-related deaths among adolescents (10- 19) declined by 56.4 per cent between 2015-2022," adds the situation report.
"There was an 18.4 per cent decrease in 2021-2022," the report says.
Dr Ruth Masha, the CEO of NSDCC, attributed the reduction to adherence to treatment.
"Aids-related deaths have reduced as more people are seeking medication, therefore able to control a number of infections likely to result in deaths," said the CEO.
Data by the NSDCC shows Kenya recorded a 98 per cent increase in the number of people on antiretroviral treatment from 656,369 in 2013 to 1,297,814 in 2022.
Homa Bay is the only county that has achieved its treatment targets, according to the data.
Kenya has also attained the global target of 90:90:90 by 2020, of ensuring 90 per cent of people estimated to be living with HIV know their HIV diagnosis, 90 per cent of people living with HIV are put on treatment and 90 per cent of those on treatment have viral suppression.
The ministry has further aligned itself with the global agenda of ending Aids by 2030 through the adoption of the 95-95-95 strategy.
However, treatment outcomes of 95-95-95 cascade with bigger gaps in treatment and suppression among children, with about 17 per cent of children living with HIV not on treatment and 26 per cent not suppressed as of May 2023.
Nationally, antiretroviral treatment coverage among adolescents and young people is considerably lower than overall at 69 per cent compared to 96 per cent in May 2023.
"Treatment and suppression gaps widen among adolescents and young people, with at least one out of three not on treatment and not suppressed as of May 2023," noted the NSDCC HIV situation report.
As Kenya works towards ending HIV by 2030, Siaya county has also decreased mother-to-child transmission.
Siaya and Migori counties are recording mother-to-child transmission of below five per cent.
Other counties with reduced mother-to-child transmission include Kwale, Kilifi, Tana River, Garissa, Marsabit, Isiolo, Meru, Tharaka Nithi, Embu, Makueni, Nyandarua, Kiambu, Turkana, West Pokot, Laikipia, Nakuru and Kajiado.
Bomet, Kakamega, Bungoma, Siaya, Kisumu, Homa Bay and Migori counties have also decreased the rate of mother-to-child transmission.
However, Narok, Samburu, Wajir and Mandera are still lagging behind in eliminating cases of mother-to-child transmission.
The counties of Mombasa, Taita Taveta, Lamu and Kilifi recorded a decline of more than 50 per cent in new HIV infections between 2021 and 2022.
Related Topics