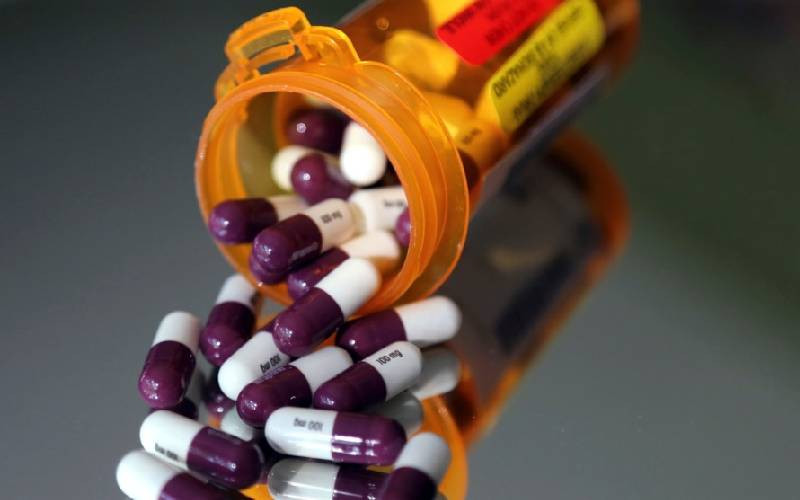 Botswana is aiming to recruit at least 1,000 pharmacists, some from abroad, after nurses said they would no longer dispense medications.
Nurses stopped filling prescriptions to patients last month, with the Botswana Nurse Union saying that doing so was outside their scope of work.
The situation has led to congestion at the country's pharmacies and left some patients unable to get their medications at all.
Now the government is looking to bring in pharmacists from abroad to fill the void and avert a health crisis.
Speaking in parliament Monday, Botswana's assistant health minister, Sethumo Lelatisitswe, said that despite recruiting about 100 pharmacists over the last month, the shortage is still severe.
"We only have a few pharmacists and pharmacy technicians in the market," Lelatisitswe said. "In the coming weeks, we would have exhausted the Botswana market. However, we would still not have been able to replace all nurses and midwives that have been dispensing medications from as long ago as the birth of our health system. Our local tertiary institutions do not produce enough pharmacists and pharmacy technicians who can be engaged to serve our people."
The Botswana Nurse Union vice president responsible for labor, Oreeditse Kelebakgosi, said that it was unlawful for nurses to be dispensing medication and that it is only proper for the government to recruit pharmacists.
Kelebakgosi applauded the government's move to recruit from outside Botswana, saying the effort would bring relief to the nurses who have been dispensing medication outside their scope of work.
But Assistant Minister Lelatisitswe said it will not be an easy task to recruit the health-care professionals.
"We need close to a thousand pharmacists and pharmacy technicians to have all our clinics and health facilities adequately covered," he said. "Given the shortage of these professionals in the market, including regionally … it may take up to five years to have these numbers."
Lelatisitswe acknowledged that the nurses' decision has led to a crisis.
HIV activist Bonosi Segadimo says the shortage of pharmacists will negatively impact the distribution of ARV drugs. Botswana has among the world's highest HIV prevalence with nearly 21% of the adult population living with the virus.
"This issue of nurses stopping the dispensing of drugs is a very bad idea," said Segadimo. "Most clients have to take public transport to go and get their medications from clinics, where there are no pharmacists."
Botswana's problem is not an isolated one in Southern Africa, where health-care delivery has been disrupted by professionals leaving for better pay in wealthier countries, particularly in the United Kingdom.
Related Topics