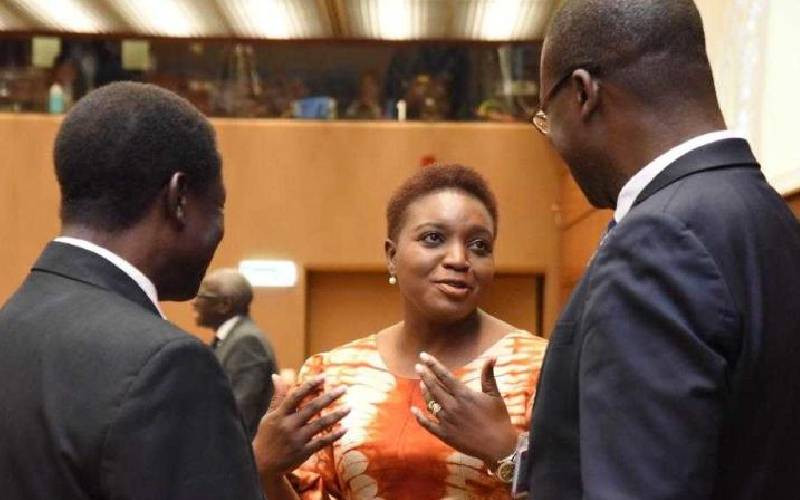 Kenya's exceptional performance in reproductive, maternal, newborn, child, and adolescent health (RMNCAH) indicators garnered recognition at the just concluded World Health Assembly in Geneva.
The Joyce Kafanabo Awards marked a significant achievement by the country in her efforts towards the implementation of Universal Health Coverage (UHC).
Director Preventive and Promotive Health Joseph Lenai and Health Cabinet Secretary advisor Justus Bundi received the award on behalf of the Health Cabinet Secretary Susan Nakhumicha.
The side event, organized by the Africa Leaders Malaria Alliance (ALMA), focused on eliminating malaria and neglected tropical diseases (NTDs) by 2023.
The African Union (AU) Commissioner for Health, Humanitarian Affairs, and Social Development, Ambassador Minata Samaté Cessouma, presented the prestigious award, acknowledging Kenya's remarkable progress in RMNCAH indicators.
Kenya's recognition stems from its exceptional performance on the African Leaders Malaria Alliance (ALMA) Scorecard for Accountability and Action.
This vital tool tracks priority malaria, RMNCAH, and NTD indicators, promoting enhanced accountability, monitoring, and response to healthcare system gaps, primarily among senior leaders," said Cessouma during the presentation of the award.
According to the 2022 Kenya Demographic Health Survey (KDHS), the number of babies dying at birth in Kenya has sharply reduced in the past five years.
The under-five deaths have declined from 52 per 1,000 live births to 41 deaths.
Cases of children dying between birth and their first birthday (infant mortality), have also reduced from 39 deaths per 1,000 lives recorded in 2014 to 32.
According to the health data, childhood deaths have been steady in the past ten years.
"...under-5 mortality declined from 115 deaths per 1,000 live births in 2003 to 41 deaths per 1,000 live births in the 5 years preceding the 2022 survey. During this same period, neonatal mortality declined from 33 deaths per 1,000 live births to 21 deaths per 1,000 births," reads a section of the health report.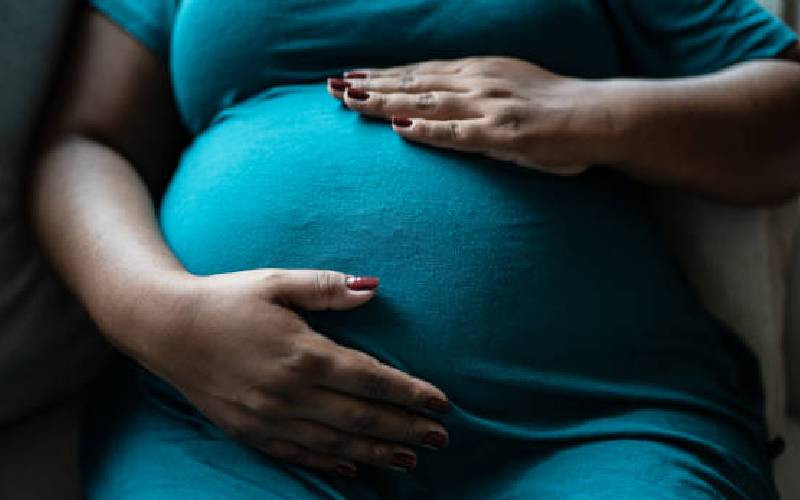 Cessouma added, that Kenya's accomplishments not only reflect its dedication to improving RMNCAH indicators but also underscore its progress towards attaining the Sustainable Development Goals (SDGs) and UHC.
Meanwhile, during the event, in a move towards transforming healthcare delivery and fostering self-reliance, Kenya's Ministry of Health (MOH) team, led by CS Nakhumich, Acting Director General Dr Patrick Amoth, and James Nyikal from the Parliamentary Committee on Health, held a meeting with Gavi-the Vaccine Alliance CEO Seth Berkeley.
Kenya has been actively investing in and implementing reforms to revolutionize its healthcare system, with a key priority being the achievement of Universal Health Coverage (UHC) over the next five years.
Immunization plays a crucial role in this endeavour, and the country ensures that free immunization services are provided annually to over 1.5 million infants, an equal number of pregnant women, and 700,000 adolescent girls.
The services are delivered through a network of more than 9,000 health facilities, including public, private, faith-based, and NGO establishments.
The collaboration with GAVI alliance CEO, Seth Berkeley, underscored the importance of engaging with international organizations to strengthen healthcare initiatives.
During the meeting, the GAVI alliance expressed its intention to provide financial support to Kenya through the Treasury. It is also planning a high-level visit to further solidify the partnership.
However, Ms Nakhukicha said it is essential to acknowledge the setbacks caused by the global Covid-19 pandemic.
The pandemic, she said, resulted in socioeconomic devastation worldwide and reversed the gains made in immunisation programmes.
"Recognising the need for self-reliance and innovative solutions, the MOH, through institutions such as the Kenya Biovax Institute (KBI) and the Kenya Medical Research Institute (KEMRI), is focused on manufacturing vaccines and other specialized Human Health Products and Technologies (HPTs), including therapeutics and biomedical products," said Nakhumicha.
She added, "As the chair of the East, Central, and Southern Africa Health Community (ECSA-HC) and a member of the East African Community (EAC), Kenya has aligned with other member states to achieve a stockpile of essential HPTs".
The CS said with the memorandum of understanding (MOU) between Kenya and the World Health Organization (WHO) for the establishment of a regional hub for emergency operations, significant progress has been made toward realising self-reliance.
The regional hub she said will encompass a training center, an emergency camp/treatment center, a simulation village, and a warehouse, further strengthening Kenya's emergency response capabilities.
The discussions between Kenya's Ministry of Health team and the GAVI alliance mark a crucial step towards enhancing healthcare delivery and promoting self-reliance in the face of global challenges.
The discussion happened when Kenya is expected to be self-reliant by 2027, having attained a middle-income state.
Related Topics