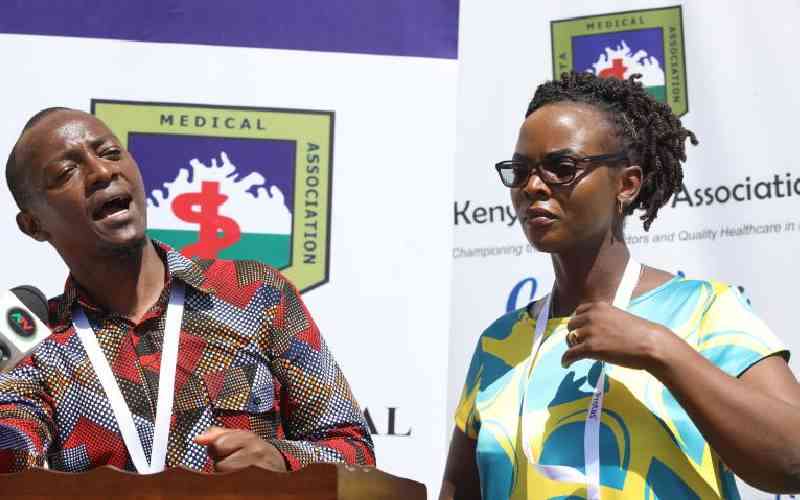 An outbreak of rotavirus in Mombasa County has so far claimed the lives of 14 people, with experts fearing a recurrence.
Kenya Medical Association (KMA) president Simon Kigondu attributed this to climate change which has brought about flooding not just in the coastal town but across the country.
"Climate change has brought about flooding, which has resulted in increased numbers of communicable diseases like cholera and bilharzia, and skin conditions affecting pregnant women. This means there is a need for an increase in the number of medical practitioners," said Dr Kigondu.
The medi was speaking in Mombasa during the 50th annual scientific conference.
Several health experts at the meeting said there has been a spike in cases of cholera and bilharzia across the country due to recent heavy rains, which led to flooding. According to the medics, poor drainage in most areas made things worse.
Kigondu said the government should put up more hospitals and clinics, and employ more community health workers in rural areas.
He called for an additional budget to cater for hiring of more medical practitioners and community health advocates to deal with increased cases of communicable diseases.
He said KMA had commenced training doctors on how they can work with county governments to get improved health services for the locals.
Mombasa Governor Abdulswamad Nassir said the county has already hired 2,500 community health promoters to sensitise the community on how to eradicate communicable diseases.
"We currently have 2,500 community health promoters who are going to get a monthly stipend, while ensuring they educate and assist in eradicating illnesses," said Nassir.
He said the county had hired 50 doctors since the outbreak of Rotavirus that broke out on April 11.
The governor said they will employ more medics to be deployed in various health facilities in the county.
"When the rotavirus broke, we hired 50 medics and now we need to hire more for some of our facilities,' said Nassir.
The governor said the county is keen on establishing a Mombasa Care Programme that will roll out NHIF and Universal Health Care.
He said they have sourced funds that will see 10,000-15,000 families covered.
Related Topics