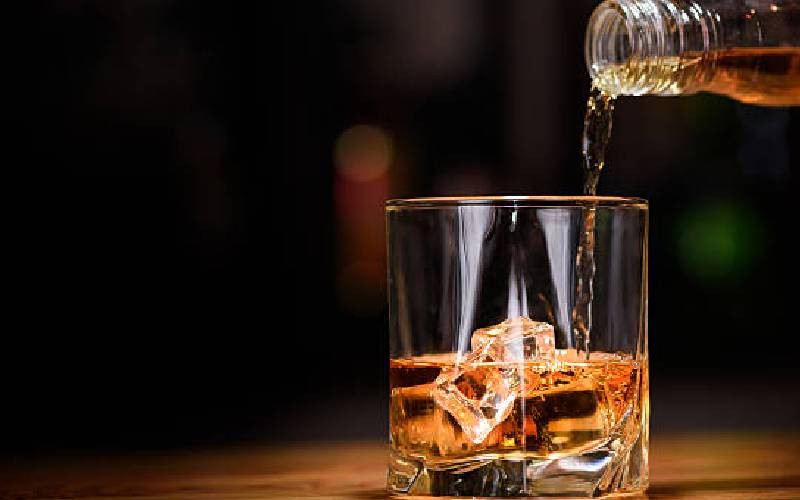 Alcohol is the only substance scientifically considered a drug that if you don't consume people wonder why? Almost as though one needs a justification to not indulge.
Where many use alcoholic drinks for recreation as they would soft drinks or other refreshments, the World Health Organization recognises alcohol as a drug or psychoactive substance which affects how the brain works and causes changes in mood, awareness, thoughts, feelings or behavior.
Other substances known to have psychoactive properties include caffeine, nicotine and illegal drugs such as cannabis, heroin, LSD, cocaine and amphetamines, among others.
Alcohol use also causes dependency and addiction where one continues to use alcohol despite suffering significant problems related to its use. This goes along with a need to take increasingly greater quantities of alcohol to experience the same pleasant effects, and withdrawal symptoms experienced when the concentration of alcohol in the blood decreases e.g. headaches, anxiety, tremors, difficulty sleeping, seizures, hallucinations, high BP etc.
Anecdotal data shows that close to half of male inpatients at Mathari Teaching and Referral facility the largest mental health facility are admitted for or are suffering from an alcohol use disorder either alcohol-induced psychotic and mood disorders, alcohol intoxication or alcohol withdrawal syndromes.
Alcohol is also linked to 50 per cent of cases of liver cirrhosis, 25 per cent of cases of pancreatitis, 30 per cent of traffic injuries, 26 per cent of mouth cancers, 11 per cent of colorectal cancers and 20 per cent of tuberculosis cases.
The impacts of alcohol use problems transcend the medical and include violence both at home and elsewhere, breakup of the family unit, crime, unemployment, and reduced productivity at work and school.
Only 14 countries in the World have a ban on the sale and use of alcoholic products and mainly for religious reasons.
Other countries have put in place measures to effect alcohol control with policies around taxation, advertisement and product placement, age limits on sales, drunk driving, licensing, health warning labels and use in public places.
The Government continues to develop and implement policies to control the inappropriate use of alcohol. But it remains the responsibility of everyone who consumes alcoholic drinks recreationally to take time to understand its potentially negative effects.
In practice what this means is that they have to avoid drinking as a coping mechanism, for stress management, or as self-medication for sleep and symptoms of anxiety or depression.
— Writer is a medical doctor and psychiatric resident. Send your contributions to [email protected]
Related Topics