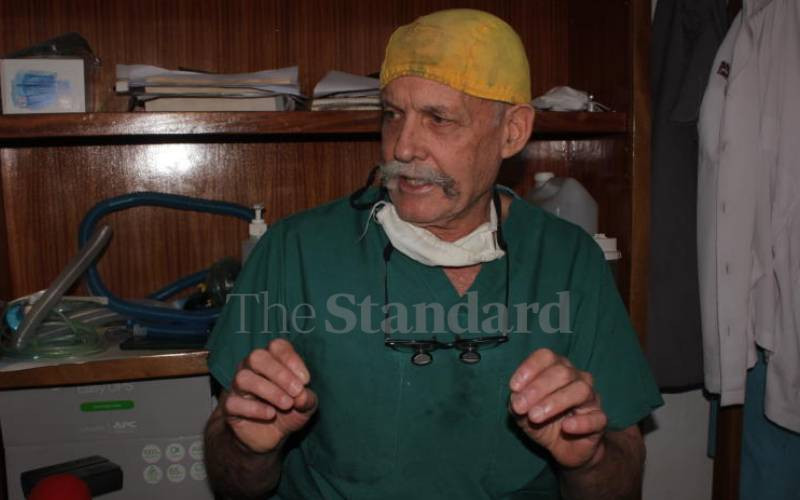 For 25 years, Dr William Riel Rhodes, a general and reconstructive surgeon has lived and worked in the rural area of Kapsowar in Elgeyo Marakwet County.
His mission is to alleviate the suffering of the sick and help in training and grooming the next generation of doctors.
The 69-year-old has performed more than 20,000 surgeries, many of these procedures being on victims of the rampant banditry attacks in the volatile Kerio Valley.
With his wife Laura and their four children, Dr Rhodes, an American missionary doctor from California, US travelled to begin the mission they so much desired at AIC Kapsowar Mission Hospital.
Laura works as his assistant, scheduling the surgeries and helping him out whenever they travel to offer medical services locally and abroad.
Rhodes, who first studied biology and later pursued a Master's in Hebrew language at Jerusalem University College in Israel, says he always wanted to join medical school because he felt that was his calling.
"My wife, our four children and I came to Kapsowar 25 years ago, in January 1999 because we heard that there was a need for a surgeon. I had completed my training, and wanted to work somewhere where my skills are needed. I heard of this hospital that had been without a surgeon for years, and we decided to move here."
At the time, the children were very young, with their last born being in second grade. Fortunately, his wife, a professional teacher, home-schooled their children before they later joined universities in the US.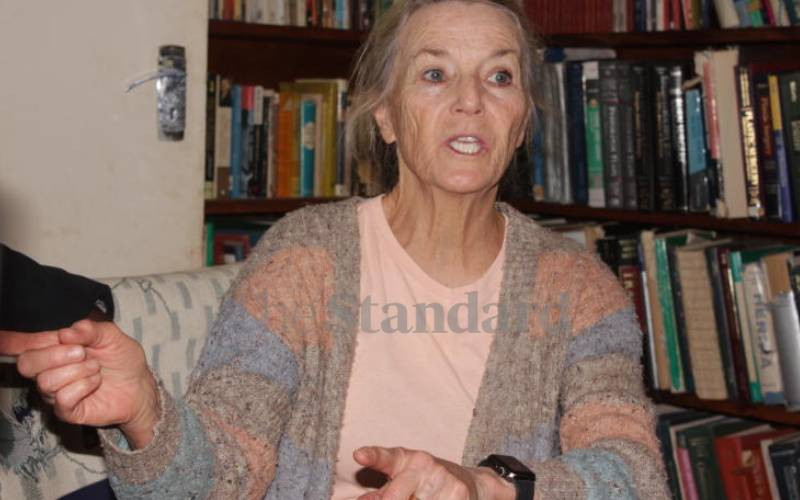 "I was the only full-time surgeon here for more than 18 years before we added Kenyan surgeons who had helped us continue to grow and expand," says Rhodes.
Being the only surgeon at the facility, which is now a Level Five hospital, for almost two decades, Rhodes says he was required to do all the general surgeries including orthopaedic, neurological, gynaecology and reconstructive surgeries.
To better communicate with his patients, Rhodes has learned Swahili language and understands some Marakwet as well.
Reconstructive surgeries
After working for seven years, the (Africa Mission Healthcare) AMH Gerson L'Chaim Prize winner decided to get more training in plastic and reconstructive surgery in order to help more people even beyond Kapsowar.
He did his post-graduate surgical training and graduated with a residency in plastic and reconstructive surgery from the Summa Health System Akron in Ohio and returned to Kapsowar.
Armed with better knowledge and skills as a plastic and reconstructive surgeon, Rhodes has performed over 2,000 cleft lip and palate surgeries in the past decade, with some patients coming from other countries.
He added that in the past two years, he has been able to perform complex reconstructive surgeries on patients from various counties and even neighbouring countries.
"Our hospital is frequented by patients who have experienced trauma of being shot or having stab wounds or arrow wounds or road accidents because of cattle rustling and banditry attacks," he adds.
The surgeon recounts an incident in February last year when suspected bandits attacked school buses ferrying students in Marakwet East and indiscriminately sprayed bullets at the students and teachers, leaving scores injured and a driver dead.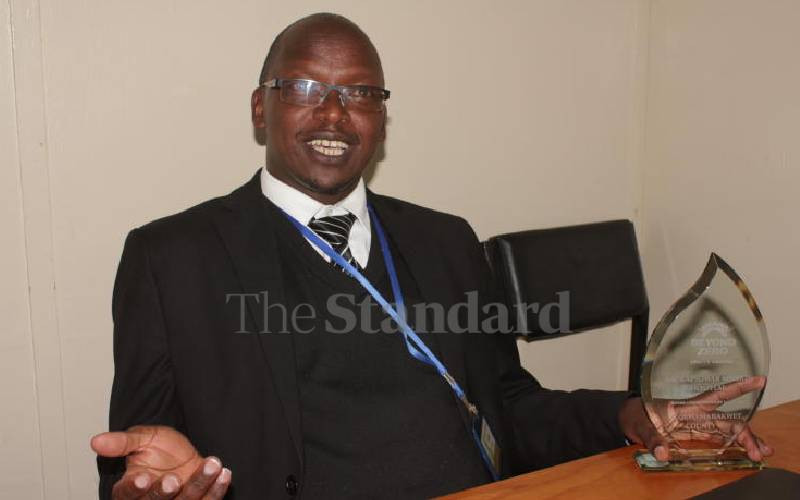 At the hospital which now boasts of better amenities like 162 beds and professionals including surgeons, nurses and anaesthetics, Dr Rhodes and Laura recount the humble beginning of the facility at a tiny centre that lacked constant power supply, water and was even inaccessible due to the poor roads.
"We have grown over the years and my burden has been lesser because unlike before, we have six surgeons and are now able to perform various surgeries."
The couple's eldest son Dr Zachariah Rhodes just moved to Kenya with his wife and two children after completing his general surgery training and is also working at the hospital.
Stanley Mutwol, the CEO of the Mission Hospital says Dr Rhodes has impacted the lives of the locals and trained other medical professionals including KMTC students.
"He has been a great resource to the people of this region. He has done thousands of thyroid surgeries, plastic and reconstructive surgeries and even repair of cleft lip and palate."
He said that the facility receives about five cases of trauma as a result of gunshots or other forms of violence or assault during banditry attacks, being the first hospital in the region with a capacity to attend to such patients.
Bill and Laura have decided to spend the rest of their lives serving the people of Kapsowar and others around the continent.
"Kapsowar is where we will spend the rest of our lives. Our third-born child got married here, at the basketball court just next to our house, and some of our grandchildren have been born here. Our children also want to come here because they have seen what they can offer," said Laura.
Related Topics