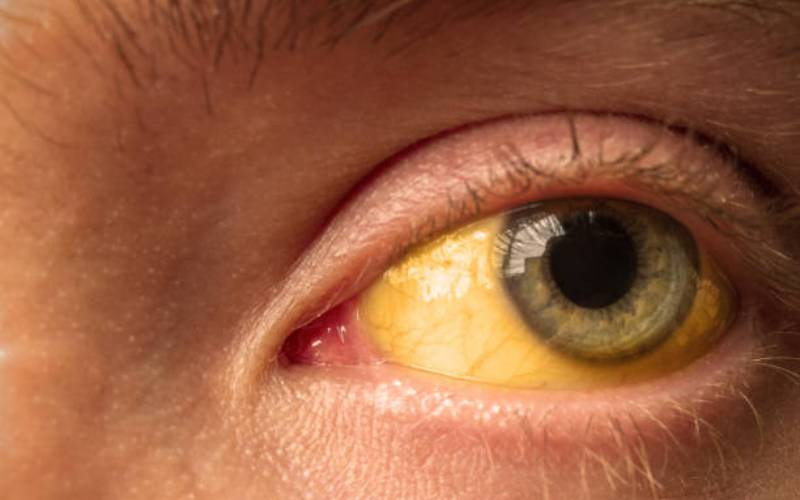 I was going through my normal routine in my shop when my friend asked, out of curiosity, why my eyeballs looked yellowish.
Looking at myself in the mirror, I was petrified at the change of colour. I then realised that it was not only my eyes that had turned yellow but also my skin.
In addition, every time I went to the washroom to relieve myself, I noticed that the colour of my urine was dark and it had some foam. I also had a loose yellowish stool.
I visited a nearby health care, where the medics took blood and urine samples to conduct the bilirubin test (a yellow-orange bile pigment test) in the laboratory.
When the doctor told me the symptoms were jaundice, I was surprised because I had presumed that it was an illness that mainly affected children. The doctor wanted to know the possible condition that could have caused jaundice, therefore he directed me to conduct more tests.
I was a lactating mother of an 8-month-old boy so the doctor advised me to wean my baby since he feared the possible effects on the baby. I was told to go for more tests and an ultrasound to determine the body parts that might have been affected by jaundice.
The cost for the tests was Sh10,000 which I could not afford at that time. I went home aggrieved with the lack of a definitive diagnosis.
Apparently, jaundice in adults is not treated as it is an indication of an underlying condition. It could be an infection or a problem with my pancreas or liver. The initial blood tests ruled out an infection as the doctor had initially suspected hepatitis.
I went home but I knew that once I started experiencing abdominal pain, I would have to find the money or a way to deal with my symptoms. The doctor had mentioned that abdominal pain would indicate that it was more pancreatic. I wasn't sure what that was but I only prayed that it wasn't cancer.
- As narrated to Sharon Wanga, a Standard Group Reporter
Are you a patient, family member, or medic with a health story to share? Write to us on [email protected]
Related Topics