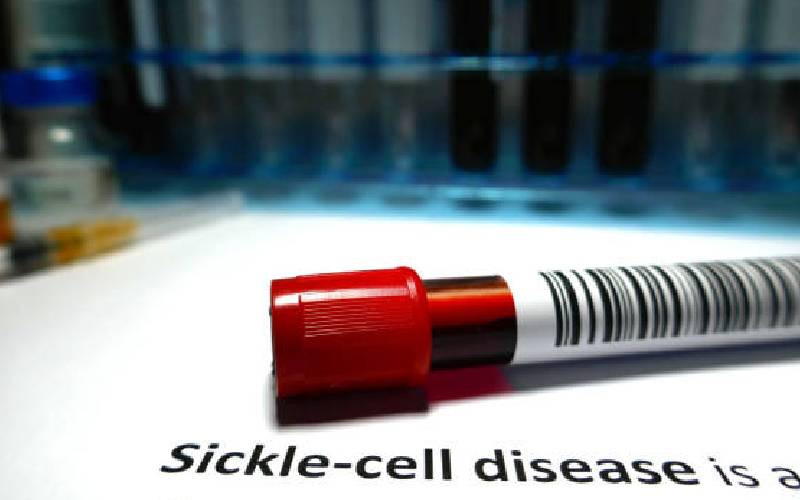 Patients and parents of persons living with Haemophilia and sickle cell in Kisumu can now breathe a sigh of relief after a haemophilia and sickle cell care clinic was launched at the Jaramongi Oginga Odinga Teaching and Referral Hospital ( JOOTRH) in Kisumu.
The clinic will offer care to patients struggling with the two blood diseases.
Those present at the launch were acting Director of Health Dr Patrick Amoth Novo Nordisk of Haemophilia Foundation which is funding the project.
The clinic will offer universal healthcare to sickle cell and haemophilia patients. The physiotherapy equipment donated by the Kenya Haemophilia Association will be used in the management of joints.
According to the Ministry of Health, an estimated 6000 children in Kenya are born with sickle cell disease annually.
As part of the efforts to enable early diagnosis, a High-Performance Liquid Chromatography (HPLC) machine has been installed at the clinic and will be used for screening newborn babies.
It will also allow adults to be tested so that they know their sickle cell and haemophilia status.
Dr Amoth said the government has enhanced efforts of responding to the two diseases effectively.
There are plans to ensure that patients suffering from the two diseases get free medical services.
"We are going to support families that are poor and are registered with the National Hospital Insurance Fund. This financial year, the government has allocated Sh6 million to cover one million households," Dr Amoth said.
Dorothy Nyong'o, the wife of Kisumu Governor Professor Anyang Nyong'o encouraged couples to go for sickle cell screening before they decide to have children.
Related Topics