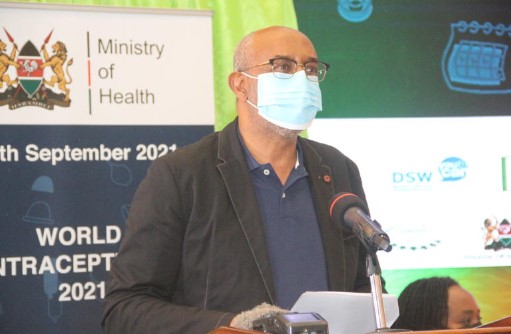 At least 14,000 children are born with Sickle Cell disease every year, Health Chief Administrative Secretary (CAS) Rashid Aman has revealed.
The cases, affecting 18 counties are more prevalent in Western, Nyanza, and Coastal regions.
He said an estimated 50-90 per cent of the carriers die undiagnosed before their fifth birthday in Sub-Saharan Africa.
The CAS called for caution especially in the high-risk burden counties, calling for early screening for couples intending to marry.
"I recognize the efforts put forth by county governments in improving health services since the advent of devolution. I urge them to sustain these efforts, and invest more in sickle cell disease, including procuring sufficient medicines, supplies and technologies for screening, diagnosis and management for the condition," Aman said.
Aman was speaking on Friday, June 17 at Crowne Plaza in Nairobi during the commemoration of World Sickle Cell Day.
He said his office is committed to implementing health system reforms to accelerate sickle cell control interventions in the country.
He revealed that a policy guideline for infant screening of sickle cell disease would be unveiled soon.
"The guidelines which will be implemented in phases will ensure that infants are screened and linked to care," he said.
The CAS added that Kisumu County is already conducting services for the infants as a pilot project, as he urged parents, caregivers, and employers to collaborate in offering support to sickle cell disease warriors and their families.
Related Topics