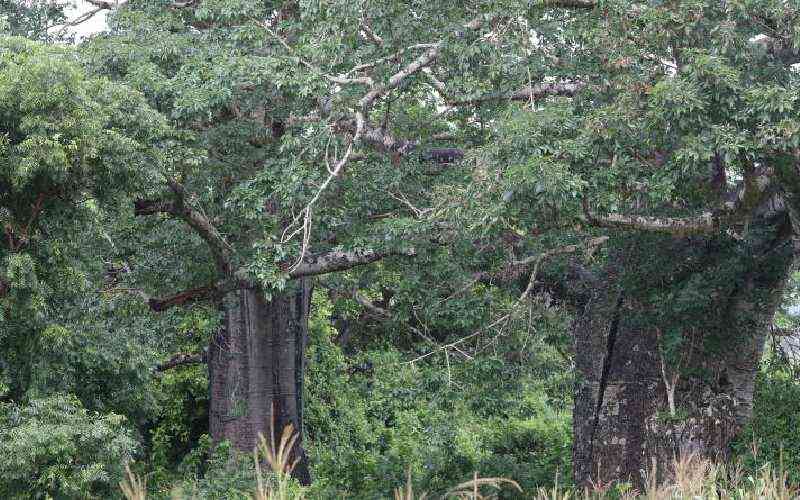 Environment and Forestry Cabinet Secretary Soipan Tuya on November 22 revoked licenses that permitted a private company to uproot baobab trees in Kilifi and transport them to the United States.
CS Tuya withdrew the license issued to Ariba SeaWeed International by Kenya Forest Service (KFS) and National Environment Management Agency (Nema) that allowed them to uproot baobab trees in Tezo, Kilifi County.
The international company was exporting the trees to US's Georgia for botanical research and purposes.
The CS's decision came after president William Ruto directed the ministry to investigate the matter.
The president instructed the ministry to ensure that the exercise is in line with the Convention on Biodiversity and the Nagoya Protocol.
"There must be adequate authorisation and an equitable benefit-sharing formula for Kenyans. Further, the exercise must be in line with the Government's agenda of planting 15 billion trees in the next 10 years,"Ruto also said.
But why are baobab trees important? Here are interesting facts about the tree:
1 They are among trees that live long
According to Click A tree baobab trees can live for a long period. Panke baobab in Zimbabwe was recorded to be the oldest. Carbon-14 dating is used to determine the age of these trees.
2 They are the largest trees
Baobab trees have the most enormous trunks and are among the tallest trees. According to the Guinness Book of World Records, Sagole Big Tree in South Africa is the largest baobab tree.
It has a base that covers 60.6 m2, a height of 19.8 m and a trunk of 414 m3. Sagole Big Tree has been carbon-dated to 800 years old.
Up until 2018, the Tsitakakoike Baobab which was found in Madagascar initially held the record of the largest tree. The tree was dated to be 1,270 years
3 They are trees of life
According to Click A Tree, Baobab trees store water in their trunks. They can keep water which can be used during dry seasons.
4 They have nutritious fruits
Baobab trees have edible and nutritious fruits. They can be consumed in many forms.
They are a source of antioxidants, vitamins, minerals and fiber.
5 They are important for the ecosystem
Baobab trees are crucial for the ecosystem. They particularly play an important role in parts of the dry African ecosystem. According to One Earth, the trees keep the soil humid. Their roots also help in preventing soil erosion.
They are important sources of water and food for wild animals and insects.
Related Topics