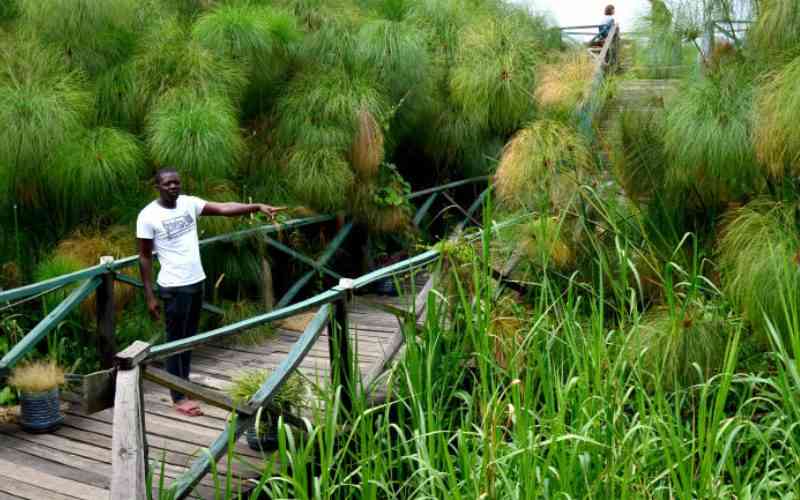 Lake Victoria's wetland area is battling to find a balance between saving its unique ecosystem and surviving the massive encroachment from human beings.
Of interest is that the wetland in Kisumu County is not gazetted, and remains unprotected despite its vulnerability to encroachers, making it a disaster in waiting, according to environmentalists.
Being an unprotected area, the wetland faces unprecedented threats from economic development, pollution, alteration of its water bodies and conversion to other land uses.
Wetlands are essential to a healthy environment. They filter water, provide habitat for wildlife and offer recreation opportunities. Over the past 10 years, Lake Victoria has lost slightly more than half its wetlands. However, the fact that there is no single wetland Gazetted in Kisumu County, on the shores of the lake and away, makes it difficult for mandated authorities to protect the fragile ecosystem.
For instance, Dunga wetland is home to 60 bird species and covers 10km South East of Kisumu. Massive infrastructural investments are slowly taking over the wetlands. The wetland is being chocked with raw sewer and solid wastes, even as a few residents fight to preserve it.
Prof Raphael Kapiyo, an environmental scientist at Maseno University, reckons the wetland is a habitat and breeding ground for most of Lake Victoria's indigenous fish species like lungfish, mudfish and tilapia.
"Destruction of the wetland is fast removing a buffer that stops it from being poisoned by sewage and industrial waste in return risk killing the lake," Kapiyo says.
The scientist says the state of Dunga wetland risks losing its potential for eco-tourism due to its diverse plant and animal species for bird and botany as well as its other aesthetic values.
National Environment Management Authority (NEMA) reports that the lack of gazettement of the wetlands is a major challenge in the conservation efforts.
Tom Togo, the Kisumu County Director, NEMA, observes that the wetlands within the county legally belong to people.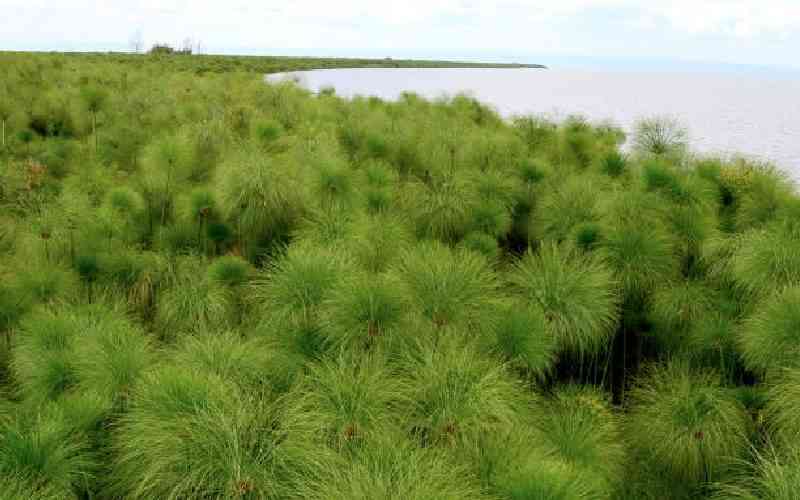 "We have stopped quite a number of development applications within the areas we consider wetland, but it has been a tall order," says Togo, adding that once areas are protected, it becomes easy to manage them, but wetlands within the country are people's farmlands.
"It was a grave mistake to issue title deeds for people to privately own pieces of land on wetlands. Now it is hard to stop them from utilising the pieces of land," Togo said.
He faulted the community living at Dunga wetland for not being supportive of protecting the wetland.
He said unsustainable farming in the wetland has led to papyrus destruction through burning and cutting, killing several other lives.
The proximity of the Dunga swamp to the lakeside city puts strain on it through pollution in form of sewage and solid wastes, yet the country is slow in the implementation of wetlands development and management policy.
This is unlike their counterpart in Migodi wetland sanctuary in the city's outskirts, the serenity of Kibale National Park between Kamwenge and Fort Portal in western Uganda.
It is protected land and as a result, the wetland has thrived and is home to more than 200 bird species, including the Gray-crowned crane, with varied plant species and it is primates' favourite feeding ground.
"The community came together to protect the wetland, which was initially threatened by encroachment. And because it's protected, it now acts as a tourism hub in the region," said Edward Asalu, the Uganda Wildlife Authority (UWA) area Conservation Manager, at Kibale Forest National park.
Shelton Were, an officer at Kenya Wildlife Service (KWS), noted that there had been close collaboration to protect wildlife with the community at Dunga wetland.
However, he said unsustainable papyrus harvesting by the locals was destroying bird and Sitatunga habitat.
He said poaching of declining species such as the Sitatunga, otter and hippopotamus was also on the increase.
"As the ecosystem comes under greater pressure, human-wildlife conflicts are worsening. Hippos invade farms, destroy crops and even cause human deaths as their grazing range becomes restricted," says Were.
Michael Nyaguti, chair at Magnam Environmental Network, says one of the threats Lake Victoria is facing is the encroachment of riparian wetlands.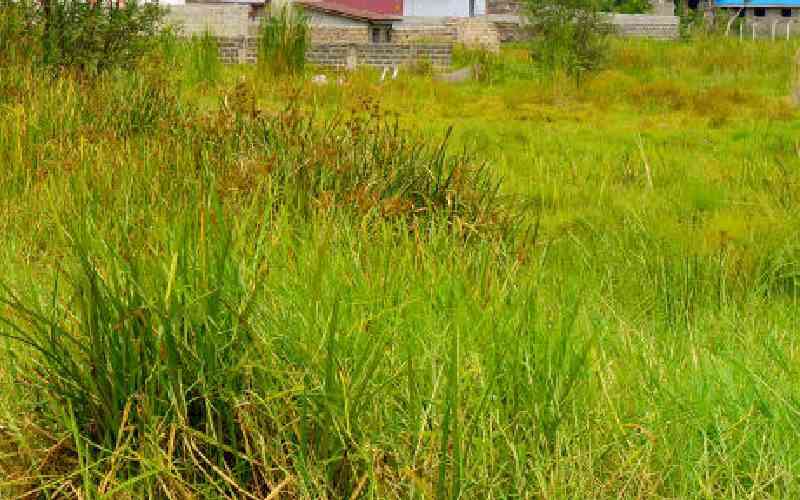 "Currently, we have people who after purchasing land next to the lake stretch and own the entire land into the waters," Nyaguti said.
Environmental Management and Coordination Act 2006 defines riparian land as being a minimum of 6m and up to a maximum of 30m from the highest watermark.
In addition, there are other nine laws to protect riparian lands, including the Water Act 2002, Agriculture Act, Water Resource Management Act 2007 and the Environment Management and Coordination Regulations of 2006.
However, Nyaguti said a number of 'big-wigs' had encroached on the wetlands, destroying vegetation and releasing raw sewer and other substances into the lake.
"This has completely negated the efforts of conservation that has been accomplished around the lake, and now some species face extinction," he stated.
He challenged law enforcement agencies to ensure that before any development is done around the waterfront, all laws are adhered to for the justice of the environment.
"Most of the vegetation along the shoreline is being destroyed. We have hippos around Lake Victoria. These hippos need grazing and resting ground, which is no longer there," said Nyaguti.
Patrick Otuo, a researcher and scientist with Kenya Marine and Fisheries Research Institute, argued that the destruction and shrinking of Lake Victoria wetland account for dwindling fish stocks as "wetlands are breeding ground for many fish species and if they are not protected then the lake is facing immense danger."
Related Topics