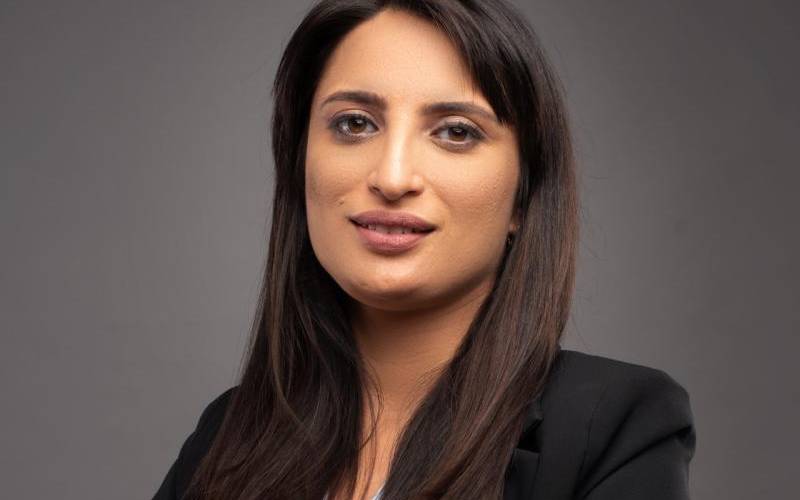 By the age of nine, she knew she would be a dentist from how she took care of her oral health-especially one troubling tooth cavity.
Dr Anbar Ganatra, now based in Gatundu, Kiambu County, recalls "I was so fascinated by teeth that when my brother would have teeth that were shaking and needed removal, I would be the one to do it."
Her interest was heightened when visiting parties at her school taught pupils how to brush their teeth.
Little wonder that she finally graduated with a Bachelor of Dental Surgery degree from the Manipal College of Dental Sciences in India in 2010. Dr Ganatra was one of the 17,000 from dentist schools in India, one of the largest producers of dentists in the world.
"We were made to feel that although we had graduated, we had to do a lot more to stand out because there was a large number of students graduating."
Ganatra planned to come back and practice in Kenya because "I was born and brought up here."
She, however, faced a tough time during her internship at Kenyatta National Hospital. Dental students in Kenya are exposed to actual cases during their undergraduate training unlike in India where PhD and Masters students do much of the actual practice.
"The rest of us did very little in terms of practice and so it was a tough time for me," says Ganatra, adding that to makeup, she read a lot and "I had to do a lot of extra time but this improved my skills. When I went to Gatundu I was not afraid that I did not have a consultant around me."
She says she got married almost after graduating and her husband understood that she had to work through her internship and licensing. Though he was very supportive, it was difficult managing expectations from the larger family, Ganatra added.
She was born, raised and married into a Muslim community. Ganatra had to push through to meet all the expectations and duties that come with being a married working woman.
She learnt that life is more than checking a list to see if one has graduated, gotten married, and had children. She says it is important to take time to understand oneself.
Despite her religion being keen on couples sticking together, Ganatra got divorced; but she says it did not stop her from achieving her dreams or affect her negatively.
Though society labels divorce as a failure, she says marriage is about two people coming together to start a family, and both may reach a point of going separate ways.
"Divorce should not be stigmatised".
She added: "All you need is to refresh your mind and accept who you are, take lessons from the past but don't stay in the past. Present yourself as who you are today and society will adjust."
Ganatra says she enjoyed working in Gatundu, her first post. Her passion for helping people drove her into studying for her Masters in International Public Health and health management in Sydney, Australia, in 2016.
"In Australia, things like chocolate and soft drinks are not easily available, and that helped me to get off them because it was such a big hustle to get them," she says, adding that Kenya should emulate such practises that would help prevent diabetes.
There should be a "focus on diet policy," she says. "For instance, not allowing soft drinks to be sold in areas around hospitals, schools or offices automatically reduces sugar intake."
In May 2021, Ganatra broke cross-culture beliefs and became the first Kenyan of Indian descent to be elected to the Doctor's Union.
It was the same year she was elected to the Dental Council after recognising her capability as a dentist and a trainer in oral health.
Ganatra manages her time and tasks of being a dentist and Deputy Treasurer of the Kenya Medical Practitioners, Pharmacists, and Dentist Union (KMPDU) by time-blocking tasks and delegating excess work.
She advocates for improved health infrastructure and more training institutions for dentists as currently there are 920 registered dentists in a country of more than 50 million people.
The World Health Organization recommends a doctor to population ratio of 1: 1,000. According to Dr Ganatra, there is a need to increase the number of trained doctors where the approach should not be disease-centred but more of an all-around approach to improving the overall health.
Related Topics