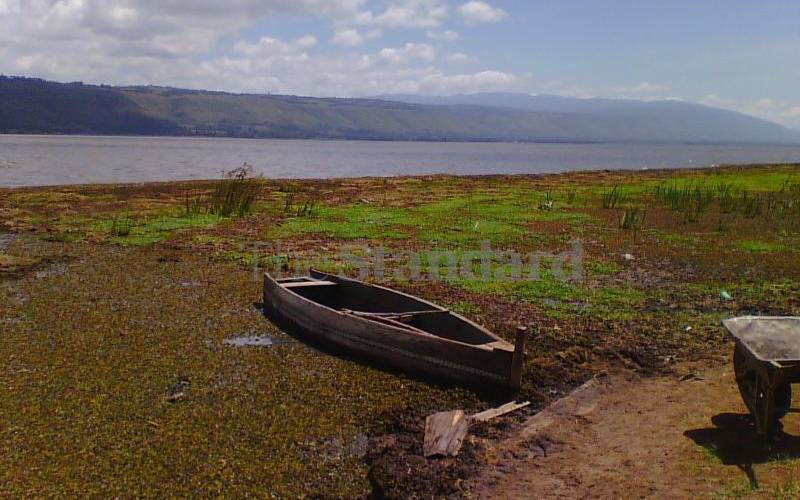 Lake Olbolossat, the only one in Central Kenya, has over the years served thousands of families who live next to it.
But slowly, the lake that is the source of Ewaso Nyiro River, which cuts across at least five counties, is drying up due to the severity of human activities, climate change and pollution.
"The lake is completely dried up and no waters are refilling it. The lives of people in five counties who depended on this river are being destroyed simply because we have a court case that is not moving. How long will we wait to see people and livestock die?" laments Ms Jedidah Wanyeki, the CEO, Greens of Africa Foundation, a non-profit environmental conservation outfit.
Beside Lake Olbolossat, a lot of bad is befalling mother earth. Deforestation, encroaching on escarpments and wetlands and gas emissions have contributed to rising temperatures.
Erosion and decline of the quality of the natural environment are happening much faster, causing alarm, with human activities playing a huge role as people mark this year's World Earth Day.
The latest Intergovernmental Panel on Climate Change report shows that human activities are estimated to have caused 1°C of global warming above pre-industrial levels and that global warming is likely to reach 1.5°C between 2030 and 2052.
The World Health Organisation (WHO) says air pollution is the greatest environmental threat to health and accounts for a high number of non-communicable diseases such as heart attacks or stroke.
There are at least 7 million premature deaths annually due to the combined effects of outdoor and household air pollution. WHO says more than half the deaths are in developing countries.
Data from IQAir, a real-time air pollution website, shows that Kenya has an air quality that is 2.9 times above WHO recommendations and globally. Kenya ranks 70th among countries with high air pollution.
Dr Andrew Owuor, a pulmonologist, says air pollution contributes to high numbers of respiratory illnesses, as "the more pollution we have, the more the number of patients presenting with asthma and chronic bronchitis."
Dr Owuor says data shows asthma is more in urban areas "and when we have toxic substances in the air, we may end up having cases of lung cancer."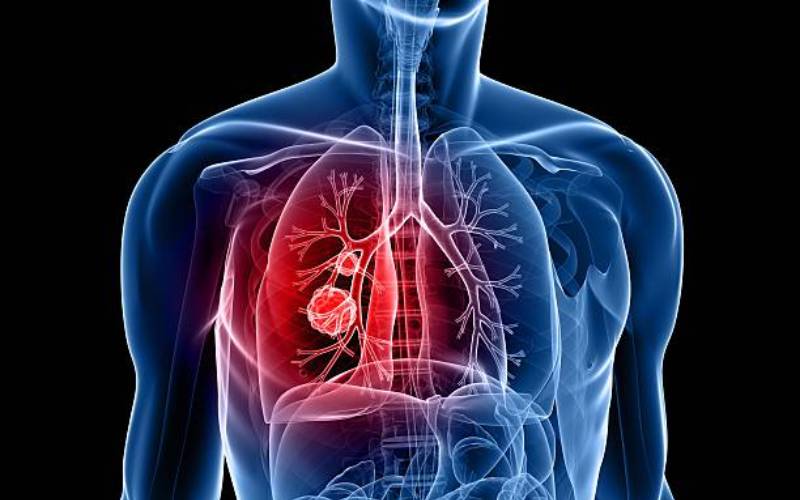 According to a report by the International Journal on Scientific Research in Environmental Sciences, the quality of air monitored in Kitengela and its environs had very high levels of dust and dirt particles visible to the naked eye, between December 2014 and January 2015.
Other air pollutants that were found include sulfur dioxide, nitrogen dioxide, carbon monoxide, hydrogen sulfide methane, and ozone, all of which posed danger to residents exposed to them over a long period.
The National Environmental Complaints Board ombudsman that deals with environmental complaints has handled over 4,500 cases in the last five years, and according to its chair, Dr Justry Nyaberi lists, "poor waste management, poor land-use practices and deforestation" are among cases brought to it, yet the Constitution protects and gives Kenyans the right to a clean environment.
Current cases show that poor waste management leads by 27 per cent of complaints, followed by water pollution (10 per cent), air pollution (7 per cent) and noise pollution at 5 per cent.
Cases presented to environmental courts are often faced with long completion times due to backlog. "There is a Bill in Parliament that if assented will give more powers to the ombudsman and this will reflect positively on our work," Dr Nyaberi.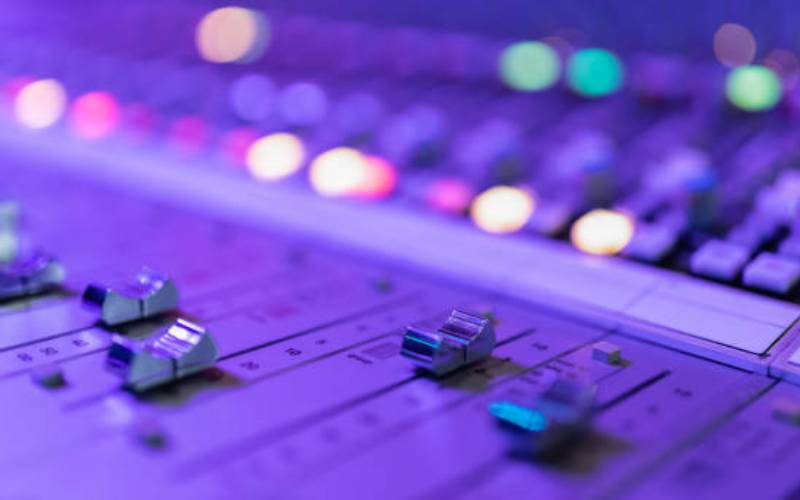 The 2022 United Nations Environment Program's Frontiers Report explains that noise pollution is growing in tandem with the growth of cities, with common sources being conventional ones like roads, railways, airports and industry besides domestic or leisure activities.
"High levels of noise impair human health and well-being by disrupting sleep or drowning out the beneficial and positive acoustic communications of many animal species that live in these areas," notes the report. "Traffic and other urban noises affect not only human well-being, but also disturb and endanger the survival of species crucial to the urban environment."
Noise pollution does not only affect human beings, acoustic communication is vital for many animal species. They are used in territory defence, warning of danger, locating or attracting a mate, and caring for offspring and "sometimes altered vocalisation patterns are considered less attractive by potential mates, and it affects reproductive success."
"We only have one earth," says Ms Wanyeki. "We don't have two neither are we going to have another. If the ordinary person can understand the issues that we are going through on conservation, it would be easier to make an impact" and policy decisions need to be internalized by the common mwananchi as pollution also affects human rights.
"When we go polluting air and water then we are denying people their rights. A lot of diseases are stemming from pollution," adds Ms Wanyeki.
Dr Chris Kiptoo, the Principal Secretary at the Ministry of Environment, says urgent and bold measures need to be taken against pollution, which affects the soil and by extension agricultural produce. "We also have our rivers and wetlands suffering from heavy pollution, especially from plastics. We have made progress in managing plastics. You will never find plastics in our supermarkets. But we still have a gap," he adds.
Recently, the National Assembly passed the new Plastic Management Bill as a mitigation measure and "from the source, everyone is legally responsible for the segregation of waste so that no one is allowed to transport waste, right from the household separation of organic and non-organic is done," explains the PS.
Related Topics