Fred Kiserem worked as a pastry chef in Iraq and would suddenly fall without understanding why it happened so often.
That was in 2011 when a Ugandan friend hinted he could be suffering from epilepsy "and this prompted me to visit a health facility when I came back into the country." he says.
Laboratory tests confirmed he had epilepsy and he left for Iraq with prescription medicine that could last him seven months.
Though he was in Iraq for another three years, Kiserem was now doing less heavy work due to the condition, but still had other epilepsy attacks.
"One day I just fell and broke my hand," he recalls. "A plate had to be put inside my arm to fix the damage" and that was when he decided to be an epilepsy advocate.
Sam Kiwinda a Disk Jockey in Nairobi has lived with epilepsy for over 30 years and to manage the condition he had to adjust his lifestyle besides making medicines part and parcel of his life.
"The biggest lesson in my life right now is that I am not the disease, I don't tell people I am epileptic, rather I say I live with epilepsy," he explains.
Epilepsy affects the nervous system and the condition is characterized by repetitive seizures leading to loss of consciousness.
The condition is aggravated by among others malaria, higher incidences of road traffic injuries and birth-related injuries.
Epilepsy is common among children and the elderly, especially in rural Kenya.
A study by the National Epilepsy Coordination Committee (NECC) puts the prevalence of Epilepsy in the country at about four out of every 10 people per every 1000 population.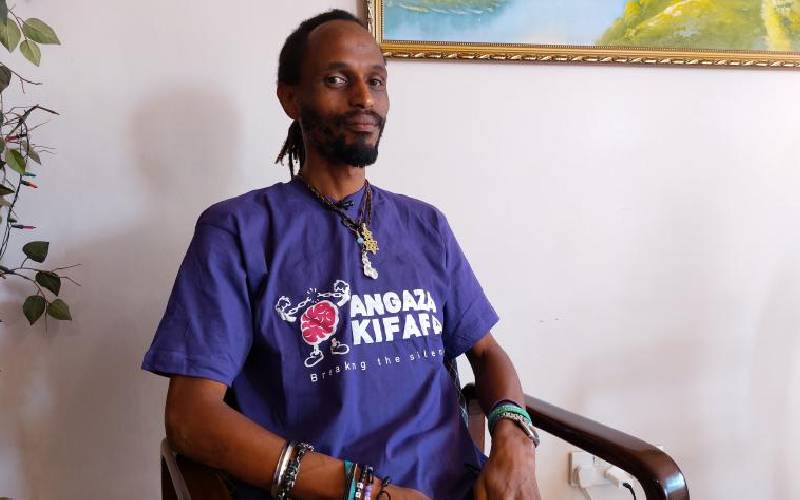 Dr Symon Kariuki an epilepsy researcher at the KEMRI-Wellcome Trust Research program says that about 50 million people globally are affected by epilepsy and about two million Kenyans are living with it.
"In Kenya areas along the coast are recording cases of epilepsy due to Falcipurum malaria that is quite prominent in the areas," says Kariuki adding that "close to 80 per cent of people with epilepsy live in low- and middle-income countries."
Epillose Musimbi the Director, Youth on The Move, that reaches out to people living with epilepsy, says challenge include "lack of enough trained personnel and stigma as people living with epilepsy fail to thrive in a demanding society."
Kenya will join the rest of the world on February 14 to mark International Epilepsy Day under the theme of friendship and inclusion.
To educate the masses Rev Fredrick Beuchi, the secretary-general of NECC says programs like "Angaza Kifafa" helps to create awareness and counties where sensitization will take place include Kwale, Kakamega, Muranga and Nakuru.
During the 73rd World Health Assembly (WHA) new resolutions were adopted to address the challenges in dealing with epilepsy and other neurological disorders.
Dr Kariuki says "the problem experienced even here in Kenya is that we fail to implement the resolutions agreed upon and this slows progress."
Related Topics