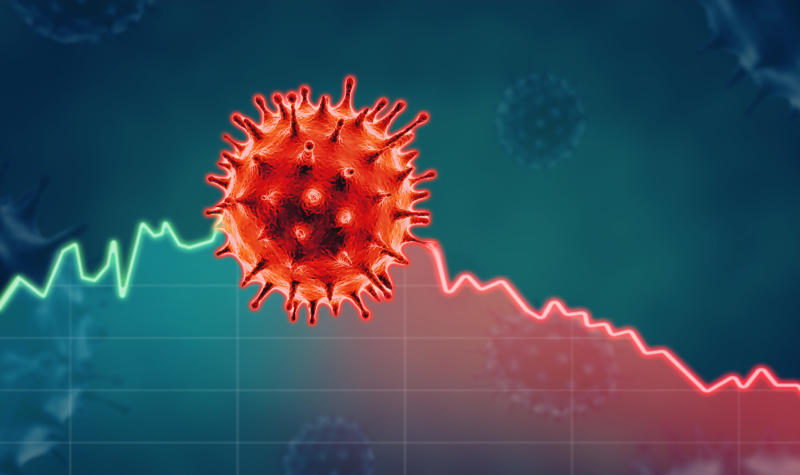 Health experts have said the Omicron variant of the coronavirus might have provided herd immunity, but which will wane with time.
Matilu Mwau, an infectious disease expert, explained that when an individual gets infected with coronavirus, they develop an antibody and cell mediated immunity. However, this protects one against infection just for a short period of time.
"Because so many people got infected with Omicron, for a short period of time those who were unvaccinated did not end up in hospital, but the protection will wane quickly," said Prof Mwau, also deputy director at the Kenya Medical Research Institute (Kemri).
However, even with immunity caused by infection, health experts urge the public to receive Covid-19 jabs to prevent infections and re-infections.
The omicron variant was reported last year. At the time, about nine million vaccine doses had been administered.
Mwau noted that omicron was bound to infect many people, who would show mild symptoms early. The symptoms would disappear after a short time, he added.
"The fact that a number of people had been vaccinated, and characteristics of Omicron, probably explain why positivity is dropping fast," added Mwau. Amref Health Africa Group CEO Githinji Gitahi said the country cannot rely on natural immunity, due to lack of clear data on how long the immunity lasts.
"We do not have clear data on how much and how long natural immunity lasts and in which particular people the immunity develops," Dr Gitahi said, adding that vaccination is the only sure way of having adequate immunity.
Mwau explained that coronavirus is not a strong stimulator of immune system as opposed to vaccinations which "are guaranteed to stimulate antibodies and specific self-immune responses."
According to the researcher, some level of immunity attributed to the infection might have contributed to a drop in positivity rate documented by the Ministry of Health.
Even with a drop in positivity rate, Mwau emphasised the need to adhere to Covid-19 containment measures and vaccination.
"At the moment, people might think they are protected and those not vaccinated may not pick up the jab, risking infections," said the scientist, adding that the coronavirus keeps mutating.
"Variants are being identified all the time, and the fact that Omicron is fading, it does not mean we are off the hook, it calls for individuals to be more alert," he explained.
Besides Omicron, other variants of concern are Delta, Alpha and Beta. But unlike Delta that caused more fatalities and hospitalisation, Omicron has had less hospitalisation. Though many people got infected, they only exhibited mild symptoms.
Related Topics