Omicron variant: What you need to know about the new Covid-19 strain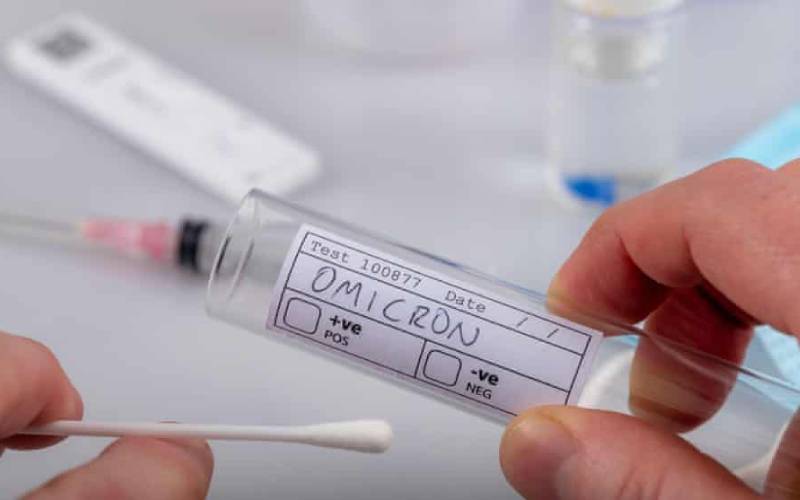 Less than a week after the first case of Omicron was reported, travel restrictions targeting the greater South African Region have been imposed.
The strain poses a new challenge to medical professionals and scientists.
Although much is not yet known, here's everything you need to know about it so far:
Kenya won't impose lockdowns and curfews over Omicron, says the Ministry of Health.
Kenya is yet to impose international travel restrictions.
Kenya is yet to detect any strains of Omicron.
Kenya's Head of Port Health Services, Jackson Muriithi, says there are measures in all points of entry to assist in checking "any sick person from coming into the country".
Cases of Omicron have already been detected in the UK, Germany, Italy, Netherlands, Hong Kong, Italy, Belgium, Israel, Denmark, Austria, Czech Republic, Australia, Canada, and Portugal.
Omicron presents a large number of mutations which according to WHO pose great challenges to scientists.
The Omicron variant has high transmission rates, but it's not yet clear whether it's the fastest of all the other variants, especially Delta.
People previously infected with COVID-19 are more susceptible to contracting Omicron than they are of other COVID-19 variants.
Severity of symptoms is still unclear but hospitalisation rates in South Africa from COVID-19 have gone up in the past week.
Scientists fear that the many mutations and growth advantages characteristic of the Omicron variant could present significant challenges to the current COVID-19 protocols, including available vaccines. WHO advises that vaccines are still crucial to reducing the severity of disease and death.
Dr Anthony Fauci, the White House Chief Medical Advisor, advised waiting for at least two weeks to fully understand the new variant's response against vaccines.
The commonly used PCR tests are accurate and reliable tests for diagnosing the Omicron variant.
WHO recommends IL6 Receptor Blockers and Corticosteroids for treatment and management of Omicron infection.