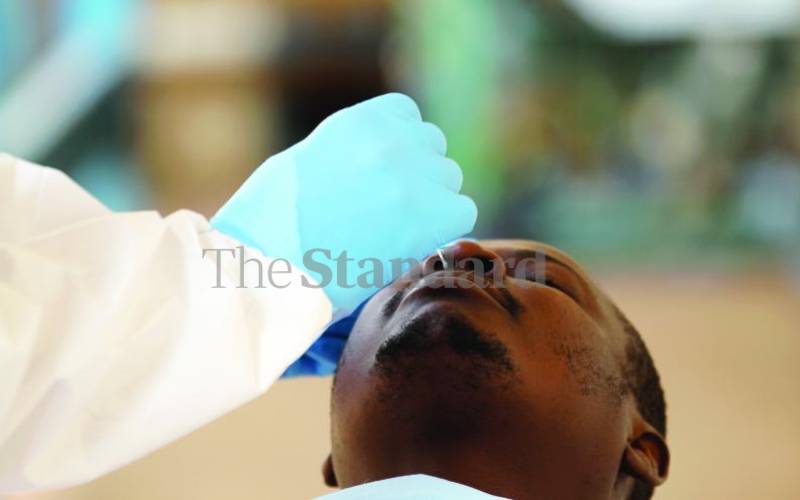 Medics are now warning of a surge in cases of Covid-19 in the coming months due to increased political meetings in the recent past.
Already, Nairobi and Kiambu counties have recorded a surge in cases days after Kiambaa Constituency residents elected an MP in a by-election on July 15, with the other being in Muguga Ward.
Meanwhile, the World Health Organisation (WHO) is reviewing the pandemic guidelines on patient management and treatment in the wake of new Covid-19 variants.
Yesterday, the WHO met experts from the Ministry of Health in Naivasha to revise the guidelines that have been in existence since last year.
According to Loice Ombajo, the Head of Infectious Diseases Unit at Kenyatta National Hospital, the increased political gatherings were a concern.
Dr Ombajo cited India as a country hardest hit by the Delta Variant following increased political meetings.
"In the last week we have seen an upsurge in cases of Covid-19 in Nairobi and neighbouring towns, and this could get worse in the coming days if the political meetings continue," she said.
Addressing journalists, Ombajo said Kenya was not out of the woods yet, despite cases in western Kenya, which is under lock-down, reducing.
She supported ongoing vaccination, with more than one million who have received the jab, saying this was the way to go for the economy to recover.
Ombajo said the virus was mutating, exhibiting new symptoms and complications, hence need to review patient management. "We now have several variants and the only way to protect ourselves is through vaccination, which is effective despite some myths," she said.
WHO Disease Prevention and Control Officer Joyce Onsongo attributed the high number of Covid deaths in Africa to a lack of capacity, medical equipment and community awareness.
"The country is doing great in terms of stopping the spread of this virus, but we need to review past guidelines, some of which have been overtaken by events and new variants," said Dr Onsongo.
She said with more than 70,000 cases so far recorded, the government had done well in terms of response, adding that the fresh guidelines would come in handy as the country recorded the fourth wave.
Related Topics