Home
/
Health & Science
What it means to live on medical oxygen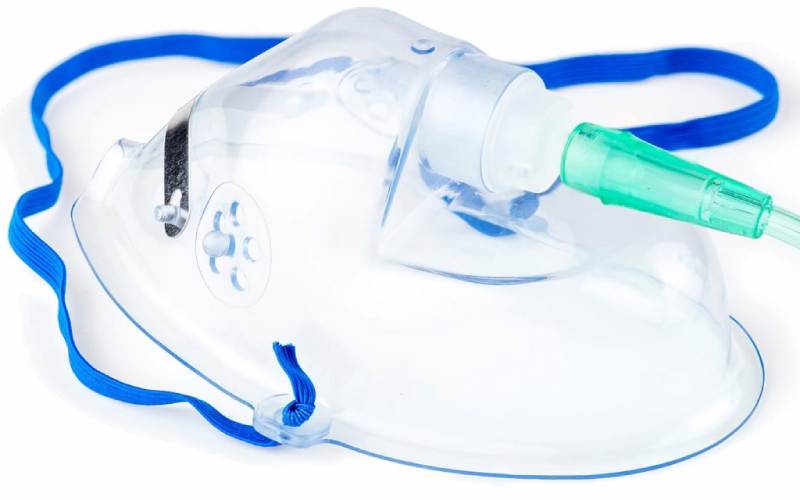 With the Covid-19 pandemic, the demand for medical oxygen has been rising every day.
While supplemental oxygen for Covid-19 patients is a matter of a few days, for 22-year-old Brilian Wangui it has been the norm for the past year, leaving her family poorer.
In a one-bedroom municipal house in the sprawling Kivumbini 2 slum, we find Wangui seated on a couch with her face sunk between her knees as if in prayer.
Her grandmother Lucy Wacheke says this is her resting position after sitting upright all day and some hours of the night when she gets tired of sleeping.
A 60kg oxygen cylinder sits in the middle of the already squeezed living room, with pipes running from its nozzle to Wangui's nostrils.
Since birth, Wangui led a normal life and even moved out of her grandmother's house ready to settle and start an independent life. On March 25, 2020, she gave birth to a baby boy through a caesarean section.
"All went well after the delivery, only for me to develop complications two weeks later. I started experiencing shortness of breath and chest pains on and off," she says.
Wangui has been a patient in most of Nakuru town's hospitals and has sought further help in specialist facilities outside the county, but her condition keeps deteriorating.
"I was put on medication, which was too strong and was advised to stop breastfeeding my son. I was later diagnosed with lung fibrosis. It has been a struggle to live every second," she says.
"The doctors were honest with me that treating my condition would be an uphill task. It is either I stick to the oxygen cylinder or I see a pulmonologist for assessment for possible respiratory rehabilitation."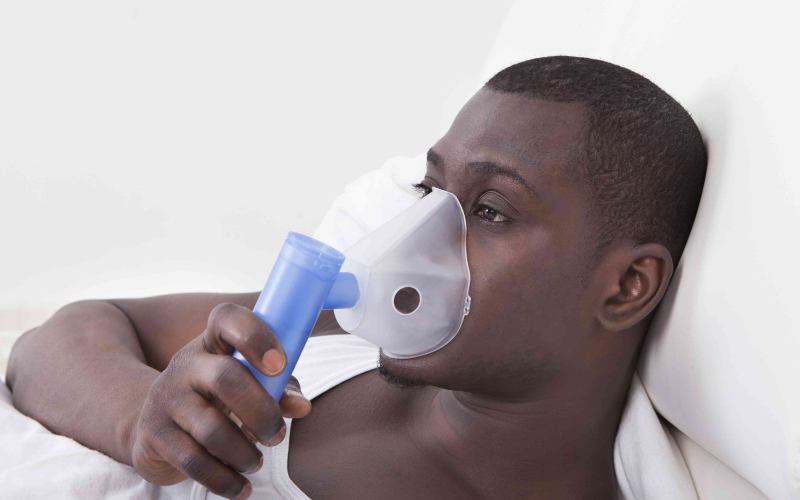 However, the family cannot afford the cost of seeing a pulmonologist and is now stuck with the oxygen cylinder through support from well-wishers.
Dr Daniel Wainaina says, "The condition is a complication of tuberculosis, which causes lung damage and makes a patient depend on supplemental oxygen at all times."
In a brief conversation with Wangui, one is quick to note shortness of breath, dry cough, restlessness and weight loss all of which are among the symptoms listed for her condition.
Her condition has not only been a burden to her immediate family, but also to the community.
Wacheke, 65, says she has on several occasions contemplated deserting her granddaughter, as she has been pushed beyond her limits and has fallen into heavy debts.
"She has not been improving. It has been stressful for me. She uses at least 60 litres of oxygen daily, which we refill at Sh2,500. She is also on medication that costs thousands of shillings a week," says Wacheke.
She says Wangui's mother died when she was only one year old, leaving behind the young girl and her brother, Antony Maina, who is now 30 years old, in her care. Maina is also jobless.
Related Topics