The Government has intensified campaigns to create awareness about disease to prevent new infections while pregnant women who go for ante-natal care get mandatory HIV care to prevent transmission to newborns
Tomorrow is World Aids day, and it will be marked under the theme: "Ending the HIV/Aids Epidemic: Community by Community." Indeed, it takes a community to stop the scourge.
Ending stigma, supporting HIV patients and encouraging them to adhere to medication, setting up legislation and policies that uplift people living with HIV and Aids are some of the things the community can do to end the epidemic.
The first step is to understand the strides it has taken. From when it was reported in the early 80s that a "gay man disease" has entered the world, to when Kenya finally declared HIV a national disaster, we have come a long way. Saturday Standard explores what you need to know about HIV/Aids.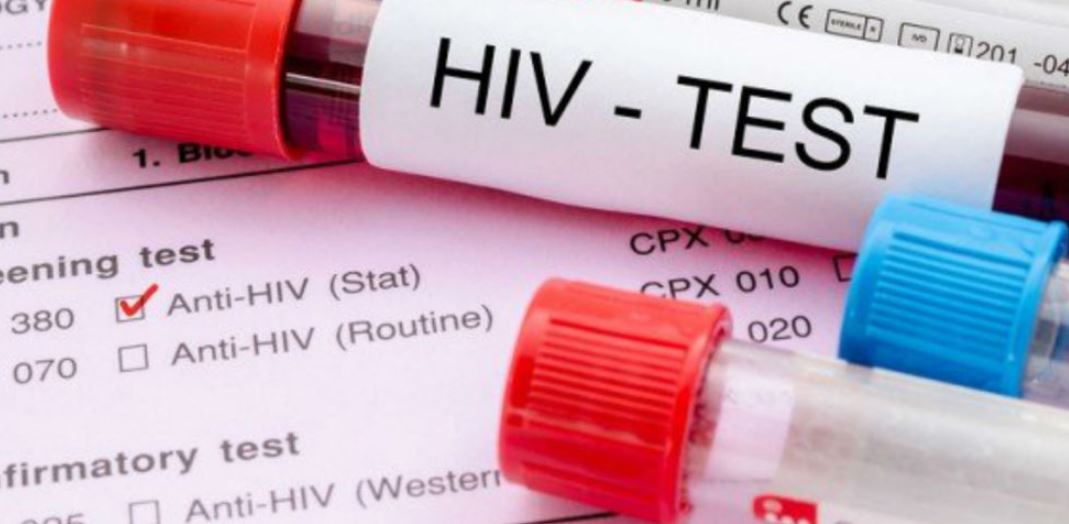 A:ARV/ART: Drug used to prevent a retrovirus, such as HIV, from replicating. In Kenya, An estimated 1.6 million Kenyans are living with HIV and 1.3 million are on ARVs.
B: Baseline Testing: includes testing for CD4 count, viral load and chances of drug resistance. The results are used to guide HIV treatment choices and monitoring effectiveness of ARVs.
C: CD4 Count: CD4 cells are white blood cells that fight infection. HIV kills CD4 counts. When the cells drops below 200, one is diagnosed with Aids. Normal CD4 is between 500-1500. Taking ARVs increases CD4 count.
D:Disclosure: Disclosing one's HIV status. Patients are required to disclose their status to prevent exposing others to the virus. It is however illegal to share someone else's HIV status without consent.
E: Elite Controllers: A small subset of people with HIV who can maintain suppressed viral loads for years without ARVs.
F: Fast Track and 90-90-90: In 2014, UNAids launched "Fast Track" initiative calling for scaling-up of HIV prevention and treatment programmes to reduce new infections and end the epidemic as a public health issue by 2030. It also launched 90-90-90 targets (90 per cent of people living with HIV to be diagnosed, 90 per cent of those diagnosed to acess ARVs and 90 per cent of those accessing treatment to get viral suppression by 2020)
G: GRID: HIV was initially called Gay-Related Immune Deficiency (GRID). The first reported cases were among gay people. It was diagnosed as rare lung infection called Pneumocystis carinii pneumonia (PCP)
H: Hope: The journey it has taken to control HIV. Pregnant women who go for ante natal care also get mandatory HIV care if they are found to be positive to prevent mother to child transmission. Kenya also introduced new first-line drug, known as Dolutegravir (DTG) as ARV with less side effects.
I: Immune Reconstitution Inflammatory Syndrome (IRIS): The flare-up of an underlying, previously undiagnosed infection soon after antiretroviral therapy (ART) is started. It can be mild or life-threatening.
J: Joan Kreiss: a student researcher from the University of Washington who tested sex workers of Majengo, Nairobi, in 1985 and found that most of them were HIV positive. It later led to the "Majengo prostitutes" research that showed possibility of some women being immune to HIV.
K: Kinsasha in DRC is believed to be where HIV originated from when it crossed species from chimpanzees to humans.
L: Latent HIV Reservoir: Group of immune cells in the body that have HIV but are not actively producing new HIV. Finding ways to kill latent reservoirs is a major challenge facing HIV researchers
M: Missisipi Baby: Missisipi baby who was born HIV positive received intense ARTs 30 hours after birth. When she was 18 months old, her mother did not bring her for examinations for the next five months. Medics expected high levels of HIV, but instead the HIV levels were undetectable. A worldwide study was commissioned on effect of aggressive ARVs on kids born with HIV. Missisipi girl however tested positive a few months later, dashing hopes of curing HIV in newborns.
N: Nightmares and Vivid Dreams: Most people on ARVs- efavirenz and rilpivirine – report nightmares and vivid dreams as a side effect in the first few weeks.
O: Opportunistic Infections: (OIs) Infections that occur more often or are more severe in people with weakened immune systems like HIV patients. They include pneumonia, Salmonella, candidiasis (thrush), toxoplasmosis, tuberculosis (TB) and certain types of cancers including Kaposi's sarcoma and invasive cervical cancers.
P: Pre-Exposure Prophylaxis (PrEP): Medication given to people who don't have HIV but who are at high risk of getting HIV. It is taken every day or for a prescribed period to reduce their chances of HIV infection.
Q: Questions asked about HIV. Will there be a cure? There has only been one cure of the "Berlin man" who got a bone marrow transplant. There have been several "functional cures" where the virus is suppressed even after stopping ARVS. They include gene editing, immunotherapy, and shock and kill methods.
R: Red Ribbon: Became the international symbol for Aids awareness and to show compassion to HIV/Aids patients and their caregivers.
S: Seroconversion: The transition from being infected with HIV to HIV being detectable in the blood. This occurs within a few weeks of being infected. It is after seroconversion that the HIV tests can detect the virus.
T: Transmission: HIV is spread through blood, semen, vaginal fluids, rectal fluids, breast milk, and pre-seminal floods. Saliva does not spread HIV.
U: Undetectable = Untransmittable"(U=U): Research shows that people who have adhered to treatment and achieved an undetectable viral load cannot pass the virus on.
V: Viral Load (VL) Amount of HIV in a sample of blood An important goal of antiretroviral therapy (ART) is to suppress a person's VL to an undetectable level—a level too low for the virus to be detected by a VL test.
W: Worlds Aids Day: Marked internationally on 1 December every year since 1988 to raise awareness about Aids and remember those who have died of the disease.
X: Xolani Nkosi Johnson: A South African boy who changed public perceptions about HIV and its effects before his death at the age of 12. He was born with HIV and became centre of attention when he was rejected by schools due to his status. His speech: "Do not be afraid of us, we are all the same…" became subject of talks to end stigma.
Y: Your responsibility in preventing new HIV infection. Abstinence, being faithful to spouse and condom use (ABC) and knowing HIV status, taking ARVs as soon as possible.
Z: zidovudine or AZT was the first HIV drug that was approved in 1987.
Related Topics