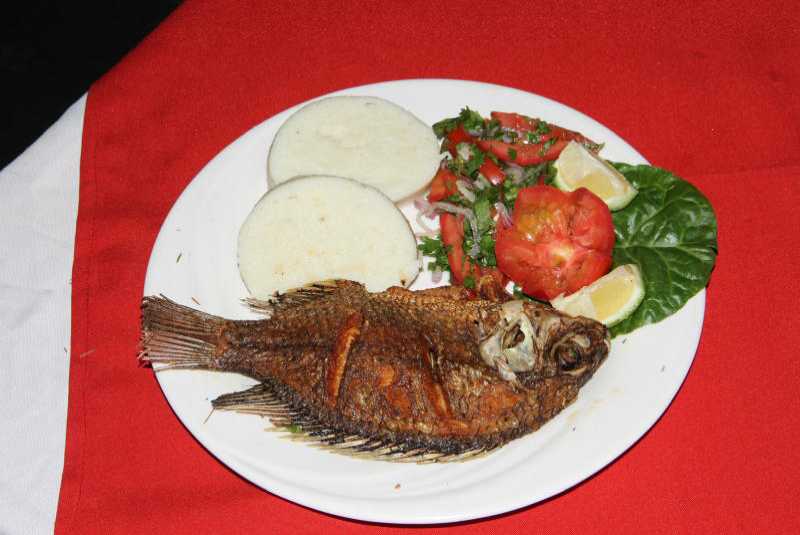 Pregnant women who eat fish in large amounts are likely to expose their unborn babies to high risks of mercury contamination.
An advisory report by US Food and Drug Administration and United States Environmental Protection Agency has cautioned against fish consumption.
The report advices women who are pregnant or who may become pregnant, breast feeding mothers and parents of young children to make informed choices when it comes to eating fish.
Reference chart
Pregnant women and children in high end fish eating towns such as Kisumu, Migori, Homabay, Nakuru, Eldoret, Nairobi and Mombasa at most risk of mercury pollution.
Mercury poisoning greatly affects brain development of babies born to women who eat large amounts of contaminated fish while pregnant. The researchers further note that methyl mercury exposure increases the risk of cardiovascular and immune system ailments disease.
The chemical element also harms wildlife and its ecosystem.
A report found out that in most cases all people in the world have at least trace amount of methyl mercury in their tissues, reflecting its pervasive presence in the environment.
"All fish contain at least traces of mercury, which can be harmful to the brain and nervous system if a person is exposed to too much of it over time."
A report reveal that communities that eat more quantities of fish may be exposed to much greater mercury contamination than the general population.
Unlike in the US where consumers have access to an easy-to-use reference chart to make them understand the type of fish to buy with lower mercury levels, Kenya is yet to provide a safer advisory data for fish that is free from mercury.
US agencies have sorted 62 types of fish into three categories that include; Best Choices (eat two to three servings a week) Good Choices (eat one serving a week) and Fish to Avoid.
According to the agencies, fish in the Best Choices category makes up to nearly 90 per cent of fish eaten in the country. Some of the most commonly eaten fish with lower mercury widely eaten include shrimp, pollock, salmon, canned light tuna, tilapia, catfish and cod.
But parents of young children and certain women were cautioned to avoid seven types of fish that typically have higher mercury levels, including tile fish from the Gulf of Mexico, shark, swordfish, orange roughy, bigeye tuna, marlin and king mackerel.
Consumers have been advised to clean and trim the fish they catch of fat and skin, since locally-caught fish may contain contaminants besides mercury that can be reduced by proper trimming and cooking.
According to the study, broiling instead of frying can reduce some contaminants by letting fat drip away from the fish. In Kenya, the average national pro-capita consumption rate is 3.7kg of fish per year compared to the global average rate of 20kg.
Cultural beliefs have however hindered appetite for fish in most parts of the country, with the highest rate of fish consumption in Kenyan being at lake regions and much lower consumption rate being realise?d in central region and pastoral communities living at the Rift Valley. Tilapia is considered the main fish of choice, although more and consumers from major towns are starting to consume dried sardines (Omena) and Nile Perch fillets.
"Fish is high in omega-3 fatty acids, which is essential for development of the brain and eyes.
It is recommended that young children, pregnant and lactating mothers eat at least one serving of fish per week – more would be better," said EPA Director for Water Science and Technology, Elizabeth Southerland, PhD.
"Fish are an important source of protein and other nutrients for young children and women who are or may become pregnant, or are breastfeeding. It is all about eating and enjoying fish of the right kind and in the right amounts."
Even as nutritionists continue to advise people to eat more fish for healthy living, environmental experts are now condemning this nutritious food, leaving people confused.
The experts are basing their caution on new findings that show increased mercury levels in fish that is finding its way into the lake from mines around the lake.
Studies done around Lake Victoria reveal that illegal miners use mercury in separating gold from the soil, oblivious of the dangers associated with the hazardous chemical.
In Kenya, the Physicians for Social Responsibility also blame the gold mines around the lakes as the main source of mercury pollution.
Mercury poisoning greatly affects brain development of babies born to women who eat large amounts of contaminated fish while pregnant. The researchers further note that the methyl mercury exposure increases the risk of cardiovascular and immune system ailments disease.
"The significant neurotoxin effects may also occur in adults and children with methyl mercury intake above reference levels," said the director of mercury policy project at the Zero Mercury Working Group Michael Bender.
In their study titled Mercury in Fish: An Agent Global Health Concern, it was found that the internationally accepted exposure levels for methyl mercury are exceeded by wide margin in many countries.
Other studies done in East Africa indicate that fish exported from Tanzania to Europe may have possible mercury pollution. The mercury level in the fish was 0.67mg/kg as opposed to the 0.5mg/kg that is accepted in Europe.
Those at greater risk are populations whose fish consumption per capita is high, says the study which was launched during the 25th United Nations Environmental Programme General Council in Nairobi.
Members of the non-governmental organisation coalition have called for the phase out of mercury products and other dangerous chemicals in the country.
Centre for Environmental Justice and Development, Back to Basics, and Indigenous Information Network and Environmental Compliance Institute in a joint statement asked the government to re-look the issue of harmful chemicals that may be found in imported food stuff.
The environmental lobby warned that the recent debate regarding presence of mercury and other chemicals in sugar should not be taken lightly lest it harms people and the environment.
Related Topics