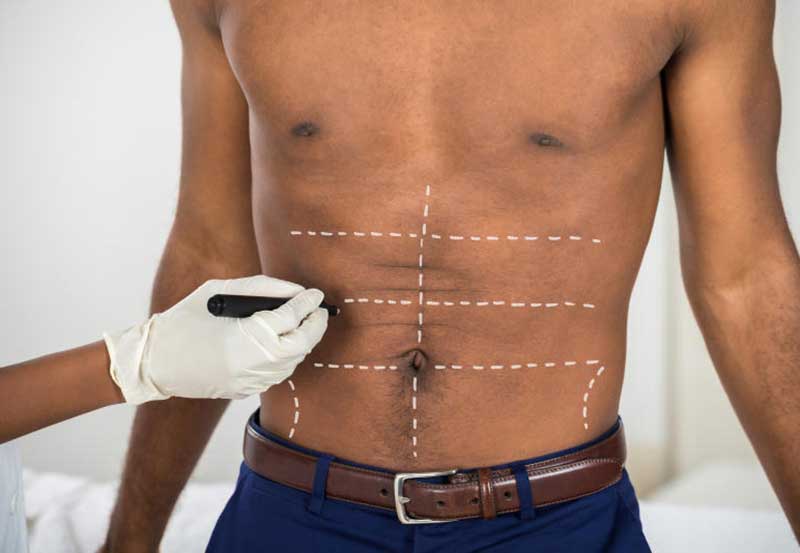 There is no real beauty without some slight imperfection, wrote renown American novelist James Salter.
However, no one is comfortable with imperfection, and when it comes to matters beauty, some women are ready to exhaust all avenues to ensure that they look perfect, no matter the risks.
This might be what drove 33-year-old June Wanza to a clinic in Kileleshwa estate to have her breasts enlarged in a procedure famously known as a 'boob job'.
But Ms Wanza's operation did not go according to plan — she developed post-surgical complications after liposuction. She was later taken to Nairobi Hospital's intensive care unit where she died.
Apparently, a section of her intestines had been punctured during the procedure. This incident is now being treated as a case of malpractice by the Kenya Medical Practitioners and Dentists Board.
Liposuction is a non-invasive surgical procedure to remove fat from specific areas of the body, which can then be used to enhance other body parts. Areas usually targeted are the hips, thighs, abdomen, buttocks, neck and arms.
According to a May 17, 2018 update by the Mayo Clinic on this procedure, among the risks associated is what happened to Wanza — referred to as internal organ puncture.
"Rarely, a cannula that penetrates too deeply might puncture an internal organ. This might require emergency surgical repair," reads the update.
Other complications as recorded by the America Society of Plastic Surgeons, the world's largest plastic surgeons' body, include excessive bleeding, infection, nerve damage — for example, during breast augmentation where feeling is lost in the nipple — organ damage, and anaesthesia complications that can cause stroke, heart attack or even death.
Before the incident involving Wanza, there were just two malpractice cases lodged with the board against plastic surgeons since 1998. According to the board, at the beginning of the year there were 974 cases of malpractice, with the most recorded against obstetrics and gynaecology (238).
This was followed by internal medicine practitioners (157) and general surgeons (135).
While this might be an indication that few Kenyans seek plastic and reconstructive surgeries locally, it could also be that the majority are going overseas for the procedures.
In its 2018 register released in March, there are just four plastic and reconstructive surgeons in the country. There are, however, 392 general surgeons, among them eight whose sub-specialty is plastic surgery.
According to a report by WhatClinic, liposuction, hair restoration, in-vitro fertilisation and breast implants are the leading cosmetic procedures Kenyans seek abroad.
Medical check-ups
In 2016 alone, at least 9,000 Kenyans travelled overseas for medical check-ups. About 120,000 enquired about cosmetic surgery but there was no record of the actual numbers that went for surgery.
Model-turned-celebrity businesswoman Vera Sidika and socialite Huddah Monroe are among the few Kenyans who have come out openly about changing their physical looks.
While Ms Sidika sought lighter skin in the UK, a procedure she claimed cost her a whopping Sh17 million, Ms Monroe said she almost died after a breast enlargement procedure done in a clinic in Beverley Hills, US.
India, the United Kingdom, South Africa and Malaysia are among the top destinations for plastic surgery.
"All surgeries carry risks so you should make sure you are prepared for every eventuality. Travel can make things a lot more complicated, so preparation and research will help you avoid some of the common pitfalls," said WhatClinic's Head of Consumer Matters Philip Boyle in a January 2017 report.
While it is evident that overseas countries have more experienced specialists, it does not necessarily mean all cosmetic procedures proceed without a hitch.
For example, in 2015, a plastic surgeon in Georgia, US, had hers and her assistant's licences revoked following the death of a patient during a liposuction procedure.
Related Topics