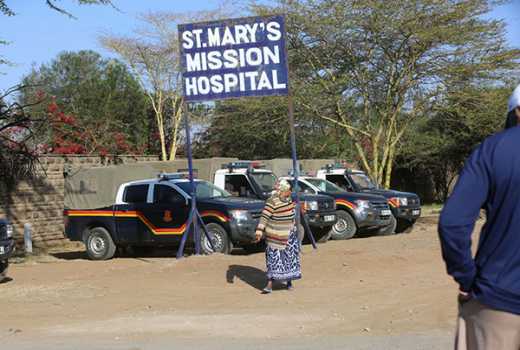 Gilgil, Kenya: Nuns from the Assumption Sisters of Nairobi have taken over the management of St Mary's Mission Hospital in Gilgil. The nuns entered the hospital early Friday morning in company accompanied by police officers to execute a court order.
Nakuru County Police Commandant Hassan Barua who oversaw the taking over said the exercise went on smoothly and there was no resistance.
"The exercise went on well and the new management is in place, staff also cooperated and were friendly to us," said Barua.
Audi Maurice, St Mary's Mission Hospital Manager Lang'ata in a brief said they have no problem with the workers and will not sack any staff as alleged.
He said just like any other Catholic institution changes are expected to be effected.
The hospital has been at the centre of a legal battle for seven years.
The Assumption Sisters of Nairobi and American Priest Father William Charles Fryda each claimed ownership.
The court on September 2017 ruled in favor of the sisters and said the property should be transferred to a limited company St Mary's Mission Hospital Company Limited.