Home
/
Health & Science
Ministry to spend Sh2.5b on vaccines plant, says Kagwe
Health & ScienceBy Nehemiah Okwembah | Fri,Jan 21 2022 00:00:00 UTC | 2 min read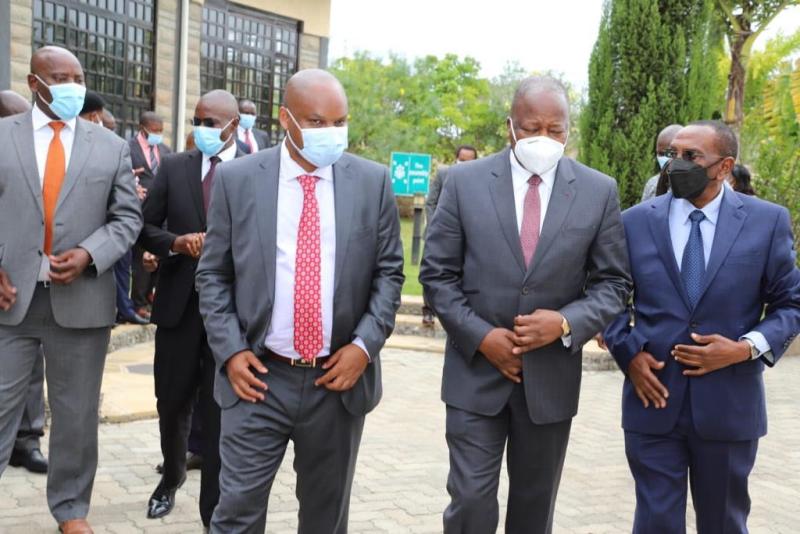 The government will establish a vaccine manufacturing plant at a cost of Sh2.5 billion.
Health Cabinet Secretary Mutahi Kagwe says the project will be situated at the Kenya Medical Supplies Agency (Kemsa) premises in Embakasi, Nairobi.
Mr Kagwe said once installed, Kenya Biovax will wean the country from vaccine importation and reliance on donors.
"We have three go-downs at Kemsa premises which we will renovate. We will spend money on installation of the machine and not construction of buildings," he said. Kagwe was speaking at a workshop with members of the Kenya Editors Guild in Malindi.
He said the ministry will work with the best minds across the globe to ensure Kenyans get value for money.
"For the first time, Kenya is going to manufacture all kinds of vaccines. This will cut on costs and dependence on donors. We cannot rely on donors forever and Kenya is not poor. We can support our people provided we use the money efficiently," he added.
The CS said the ministry was engaging the media to ensure Kenyans get the right information on health matters such as the Universal Health Care (UHC) and the operations of the National Hospital Insurance Fund (NHIF).
"We are engaging editors and the more understanding there is between the ministry and the media, the better for Kenyans. We need greater understanding of UHC. It is the media that will enable Kenyans to get the correct information," he said.
President of the Editors Guild Churchil Otieno said there had been misunderstandings between the media and the ministry, leading to dissemination of half-baked information.
"We will ensure Kenyans get reliable and timely information to make decisions about their lives," he said.
Related Topics