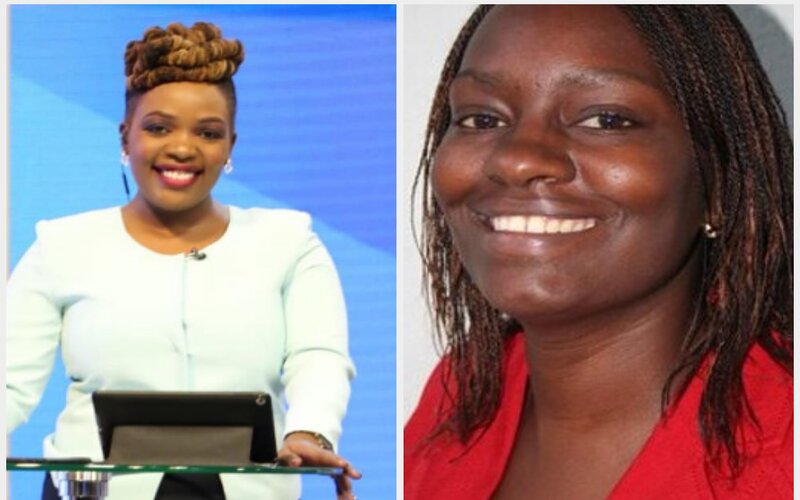 Standard Group staffers, Zubeida Koome and Linda Bach have been elected to the Editors Guild Executive Council.
Koome on Saturday, April 24 beat Sammy Maina of national broadcaster KBC to bag the Vice President position in the 2021 polls held virtually. She takes over from Maina, who was seeking re-election.
Bach, a Quality Assurance Editor, on the other hand, was elected the Council Member for Print, taking over from Evelyne Kwamboka, whom she faced off in the friendly contest. Both Bach and Kwamboka are employees of Standard Group PLC.
Joseph Bonyo of Royal Media Services Limited won the seat for Council Member for Television after facing off against Sammy Muraya, formerly of KBC.
Other positions in the Guild remained uncontested.
Churchill Otieno of the Nation Media Group the body's president while the Council Member for Radio is Ruth Nesoba of BBC, while the representative for Academia is Prof. George Nyabuga of the University of Nairobi.
Pamela Sittoni of Nation Media Group, Arthur Okwemba of African Woman and Child Feature Service (AWCFS) and journalist Masai Martin Ndei were retained as Trustees of the Guild.
Following her election, Standard Group's Zubeida Koome, who is a Senior News Anchor on KTN, said she hopes to help the Guild protect the sovereignty of Journalism
"This is a victory for all of us. Let us make Journalism great," she said.
The body's president, Churchill Otieno, vowed to lead the charge for observance of media freedom rights.
"We will not disappoint. We will protect freedom of the media and of expression. We will stand for the independence of editors in the execution of their duties," he said.
Standard Group's Editor-in-Chief, Ochieng Rapuro, assured the new team of the media organisation's support.
"We are happy to have our own occupying substantive positions in the Guild. We have high expectations of them, but promise we would support them because these are tough times for the media industry," said Rapuro.
Standard Group's Head of News, Kipkoech Tanui, observed that the new Council members are taking the leadership posts at a challenging time for the media, but pledged his support.
"As a team, you have what it takes to steady and steer our ship across the 'Suez Canal' of digital disruption, economic turbulence and unease as to what the future portends. I will be happy to help when called upon," said Tanui.