Home
/
Mental Health
Mental patients: Police should throw away the colonial rule book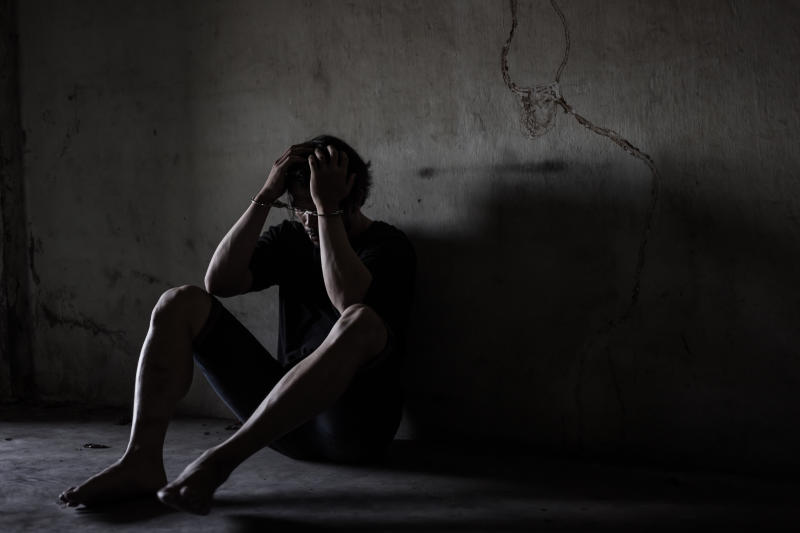 For five years, Nyaga Mutige has known Mathari Hospital Maximum Prison as his home.
He was arrested by the police on suspicion that he had trespassed but has to date never been charged in court. He was taken for a mental assessment examination to ascertain whether he could stand trial but never left the hospital.
Effectively detained without trial, Nyaga is the poster child of a dilemma that has gripped prisons, the Judiciary, the police, the Power of Mercy Committee, and the Director of Public Prosecution.
Court papers exclusively obtained by The Standard reveal that Nyaga has an intellectual disability.
He cannot be released through the President's Power of Mercy because he has never been convicted by any court of law. His mother, who visits the facility each week in the hope that he will be released so that she can take care of him at home, knows that he is under police custody.
The hospital cannot release Nyaga because the police bonded him. Nyaga cannot fight for release because he does not understand what is happening.
The police cannot recommend that he be charged since it will be illegal, while the DPP cannot prefer charges because the Supreme Court declared undue delay to charge an offender is unconstitutional and illegal.
In the next cell is Patrick Kimathi, who was arrested in 2016 on suspicion of trespassing.
The arresting officers could tell that he was mentally ill and therefore instead of charging him, he was transported to Mathari and abandoned.
The law provides that any person found guilty of trespass is liable to a fine not exceeding Sh500 or to imprisonment for a term not exceeding two months, or both.
Then we have Ephantus Kariithi and Abdikadir Mohamed, who can be said to be petty offenders. Kariithi and Mohamed were brought to Mathari on suspicion of theft.
Kariithi's records read that officers at Laare Police Station arrested him on September 28, 2015, on suspicion that he had stolen a chicken. He was brought to the hospital for assessment.
Mohamed was arrested in Garissa on June 14, 2015, on claims that he had stolen.
If Kariithi and Mohamed had been charged in court and found guilty, they would have received a three-year jail term–or a lesser sentence depending on the circumstances of said offenses and mitigating factors.
Today, they are in court seeking to be freed.
A report launched last week by Chief Justice Martha Koome reveals that upon arrest, suspects are taken to psychiatric facilities as patients even when they do not need medical attention. Or if there is a criminal complaint, they are taken to Mathari for evaluation where they are held as prisoners without trial.
The report titled An Exploratory Study of the Interaction Between the Criminal Justice System and Persons with Intellectual and Psychosocial Disabilities in Nairobi, Kenya, also indicates that courts, prosecutors, and police officers do not know how to handle people with mental challenges and are not required to document disability data.
According to the report, one person who was jailed despite being mentally ill said the judge spoke 'githungu kia maniuru', which loosely translates to 'English of the nose'.
Another interviewee had answered 'yes' to an allegation of defilement. On review, it emerged he was asked 'umeshika mtoto', which he understood to mean 'hold a child'. He was imprisoned on his own admission of guilt.
"The lack of understanding of disability and the purpose of the criminal justice system at times results in punitive responses shown by communities and the police towards persons with disabilities," the report says.
Justice Koome said such persons who end up in the criminal justice system are victims of injustice. "We need to educate the police on how to interact with our brothers and sisters, especially when they find them, they should not arrest and bundle them into police vehicles."
According to the Chief Justice, persons adjudged to have psychosocial and mental disabilities should not be held in police cells but assisted to get healthy.
"They are victims of mental health and are stigmatised. The court has not adopted a human approach to cater for our brothers and sisters. We have allowed social stereotypes to run ahead of the commitment for justice and this must change."
Kenya borrowed her petty offenses law from her colonial master, Britain. Like most former British colonies, once Kenya gained independence, the new State retained English laws. The laws on petty offenses trace their origins to colonisation and English law, specifically England's Vagrancy Act of 1824.
For example, the Nairobi Municipality (Amendment) By-law 212 of 1944 prohibited a 'native' from remaining in the municipality for more than 36 hours without employment or a permit.
The by-law was declared unreasonable and unlawful in 1945 on the basis that it placed an undue burden on the accused person, and had the effect of being unequal "between different classes of natives". But today, this law is replicated under breach of peace, loitering, and trespass.
Mental health laws also played an important role in the colonial system and were frequently used to detain persons who rebelled against colonialism, and those who failed to comply with the colonial mindset.
Kenya still follows the old rules, to date.
Related Topics