Home
/
Mental Health
New plan to help police officers with mental challenges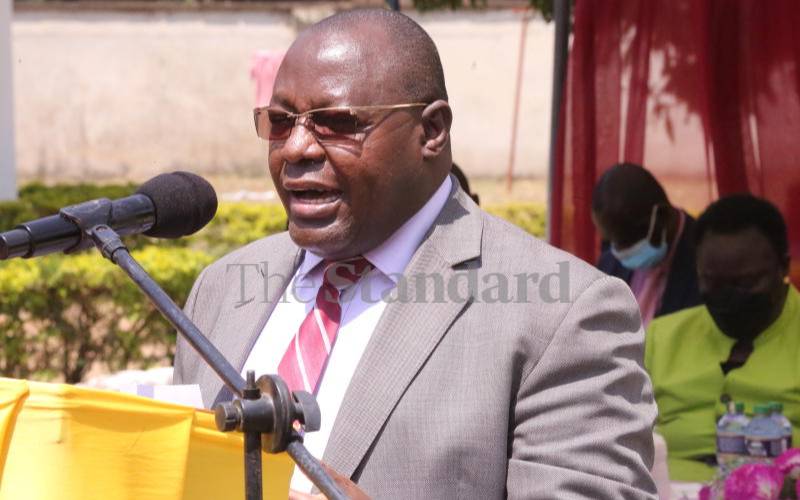 Alarmed by the growing concern over mental health of police officers which has been blamed for suicides, shootings and other unbecoming behaviours among them, the National Police Service Commission (NPSC) has started an initiative to address the problem.
The NPSC has launched programme to help identify officers with mental challenges so they can be put on treatment.
The programme, according to NPSC chairman Eliud Kinuthia, will also help identify those who have suffered injuries in the line of duty who will also be facilitated to access treatment.
It is part of a wider strategy to address the growing concerns over the welfare of police officers at a time actions by some of them have led to calls for their employer to look into their mental health.
The initiative comes at a time the country is recording a worrying surge in cases of officers committing suicide or turning guns on colleagues or relatives.
The way the NPSC has been handling their mental health has come under sharp focus following a spate of suicides and even protests by some officers.
And on Tuesday, NPSC commissioners, led by Kinuthia, admitted the mental health of the police officers has not been adequately addressed.
This came as it emerged some officers have been struggling with mental problems for more than ten years without getting treatment.
The commissioners spoke in Kisumu where they launched the region's chapter of the initiative which is expected to spread to all parts of the country. The programmed has already been launched in Rift Valley
During the Kisumu event, more than 100 police officers turned up for medical assessment.
Some of the offers told the commissioners about the ill-treatment they have received, including being turned away by hospitals where they had gone to seek treatment, because the insurance cover offered by their employer only covers basic treatment.
Medical experts from the Ministry of Health, who accompanied the commissioners and assessed several police officers, confirmed some of them had untreated mental and physical conditions.
"The doctors have confirmed to us that some of the psychiatric conditions have been there for more than ten years but have never been treated," said Kinuthia.
Kinuthia claimed some of the affected officers do not know where to seek help and as a result and have lived with their conditions without getting medical attention for years.
He accused police commanders of failing to help the affected officers get treatment.
"We are keen to address these problems. Police officers have a right to healthcare and that is why we have begun a medical assessment," said Kinuthia.
The commissioners visited several hospitals that have been offering services to police officers and established that in some cases junior officers were denied treatment.
The chairperson of the commission described the situation as unfortunate but said they will ensure the situation is improved.
Nyanza Regional Commissioner Magu Mutandika said the medical assessment would be a major breakthrough in addressing the mental and physical health of police officers.
"The welfare of injured offices is wanting. We need to make sure officers work in a good environment," he said.
Some of the officers complained about frequent transfers that do not factor in their welfare as well as the welfare of their families.
An officer, who did not wish to be named, said despite seeking a transfer on medical grounds, he was moved further away from his home, to Kisumu.
The officers also claimed they are also being forced to used their own resources to move their belongings after they have been transferred which is putting a strain on them.
The police officers also complained about housing allowance which they claim is too little.
Related Topics