Why mental health deserves more of our collective attention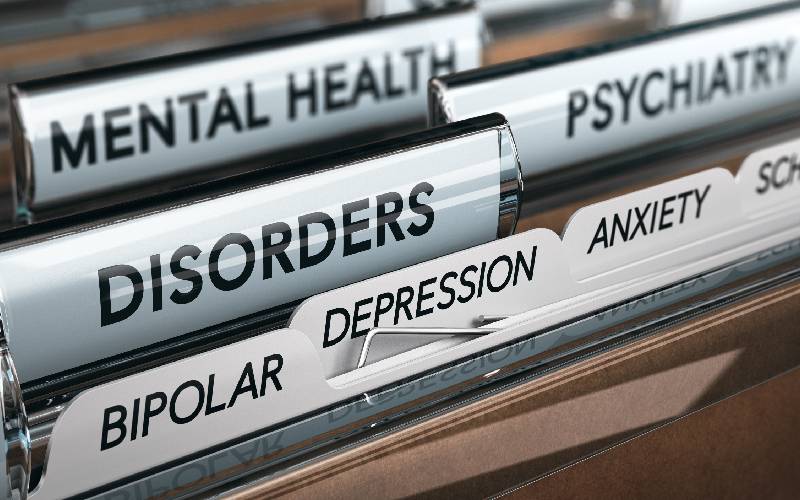 The rising number of mental health-related cases, such as depression, some which end up in suicide, are a big concern to the government. They should also be a concern to other stakeholders, including families and communities.
Concerned by the state of mental health issues, the President ordered formation of a task-force on mental health in November 2019.
The team was inaugurated on December 11th, 2019 by Health Cabinet Secretary Mutahi Kagwe, to study the status of mental health in the country, and recommend solutions to reform mental health systems. The Taskforce on Mental Health declared in its report that mental illness should be declared a national emergency, and that mental health should be treated as a priority public health agenda.
The team also recommended a mental health and happiness commission, to advise, coordinate and continuously monitor the status of mental health, and report on the annual National Happiness Index.
It also found Kenya's high burden of mental illness due to ill health, psychosocial disability and premature mortality with huge gaps in access to care. The findings concurred with the World Health Organisation's reports.
In its 2017 report on the world mental health situation, WHO ranked Kenya fifth among African countries with the highest number of depression cases.
In Kenya, it is estimated that one in every 10 people suffer from a common mental disorder, and one in every four patients attending routine outpatient services has a mental disorder. Depression and anxiety disorders are the leading mental illnesses diagnosed in Kenya, followed by substance use disorders.
Given the substantial anticipated burden of mental disorders in the context of the Covid-19 pandemic, mental health response should be given high priority. Low awareness of mental disorders particularly, the symptoms remains one of the biggest challenges in Kenya.
As a result, mental illness continues to be marred by myths and misconceptions. Some communities view it as a curse, witchcraft and spiritual problem, rather than a disease like any other that that can be professionally treated and managed.
This calls for strengthening of mental health education and training young people in and out of schools on how to seek help. It also calls for more education of communities to deal with the stigmatisation that affects mental health. Training of more mental health personnel to be distributed in the various health facilities is also critical in mitigating the challenge.
-The writer is the CEO Kenya Medical Training College (KMTC)