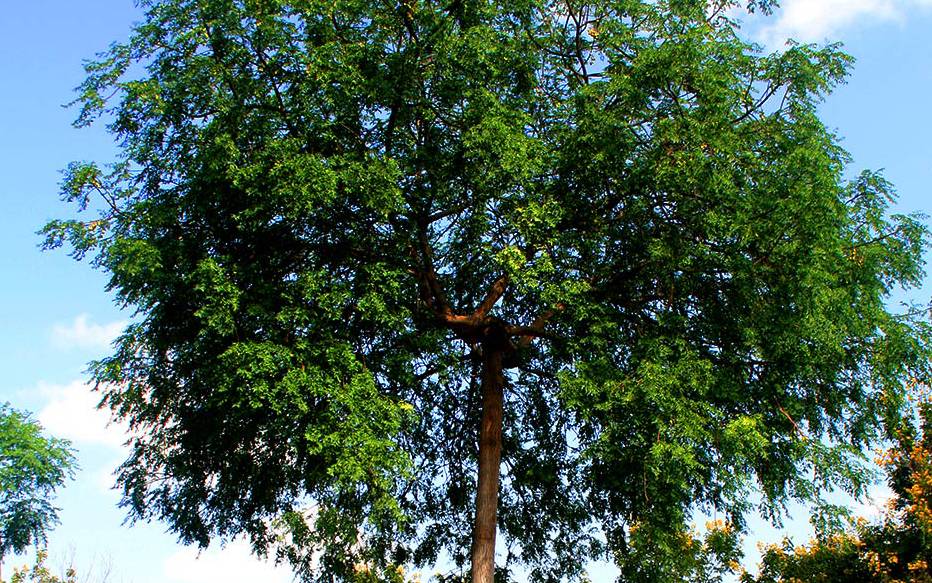 Komaza Forestry Limited, a forestry company is set to ink a major deal on research and development on Melia Volkensii, a tree species that will aid in livelihood enhancement.
The company partners with small-scale farmers in Kenya to plant trees for sale
The move is part of an initiative supported by the Capacity Development Project for Sustainable Forest Management (CADEP-SFM).
Speaking to The Standard on the telephone from Nairobi, the Managing Director - Central Kenya Komaza Forestry Limited Esther Mutuma- Kaitan said that signing ceremony is slated for today in Kilifi. It will be between Komaza Forestry Limited and the Kenya Forest Research Institute (KEFRI).
''The Capacity Development Project for Sustainable Forest Management (CADEP-SFM), is a Technical Cooperation Project being implemented for a period of five (5) years from June 2016 to June 2021, jointly by Kenya Forest Service (KFS), KEFRI and Japan International Cooperation Agency (JICA),'' the MD stated.
She added that it is based on "the Agreement on Technical Cooperation between the Government of Japan and the Government of the Republic of Kenya" signed on April 29, 2004, and "the Record of Discussions on Capacity Development Project for Sustainable Forest Management in the Republic of Kenya agreed upon between Authorities Concerned of the Republic of Kenya and Japan International Cooperation Agency" signed on 10th February, 2016.
The main purpose of the Public-Private Partnership (PPP) via a Memorandum of Understanding (MoU) to be signed between Komaza and KEFRI today at Komaza CCA Processing Site in Kilifi is to cooperate in research and development of commercial tree growing.
It specifically focuses on growing Melia Volkensii in Kenya with the goal of making Kenya the global leader in quality Melia Volkensii production by large and small scale commercial forestry enterprises.
''Coastal Kenya is known as one of Kenya's poorest regions. Frequent droughts damage the livelihoods of many farmers struggling to produce cash crops such as maize,'' she said.
The (PPP) will promote Melia Volkensii on Arid and Semi-Arid Land (ASAL) to provide forestry products such as timber.
''This will contribute to the sustainable management of our water towers by reducing the pressure of forestry products from water catchment areas for the production of wood products such as timber," she added.
Kaitan said that ability to produce timber products from ASALs will greatly support the big 4 agendas such as - Housing and Infrastructure as well as Manufacturing.
KEFRI in the MoU is mandated to conduct research in forestry and allied natural resources, disseminate research findings to stakeholders, build the capacity of stakeholders and establish partnerships and cooperate with other research organizations and institutions of higher learning in joint research and training on Melia Volkensii.
According to the Managing Director, Komaza is to create sustainable livelihoods through micro tree farming projects by helping smallholder farmers in Kenya to plant trees for sale. Other goals include providing support across the entire tree value chain, supplying seedlings and other planting inputs to establish tree farms, harvesting, processing and selling mature trees to local markets and extension services.
''This will ultimately lead to the recovery of semi-arid, degraded ecosystems through sustainable tree farming of Melia Volkensii,'' the MD said.
CADEP-SFM on its part is mandated to promote collaboration among government institutions, private entities and NGOs/CBOs in enhancing tree growing in Arid and Semi-Arid Lands (ASALs).
It is also expected to promote tree growing of improved Melia Volkensii in ASALs by improving the quality of clonal seed orchards of Melia Volkensii, and researching on artificial crossing and mating system toward the development of 2nd generation of Melia Volkensii.
Related Topics