Home
/
Wellness
Five simple ways to plan, enjoy and stick to a healthy diet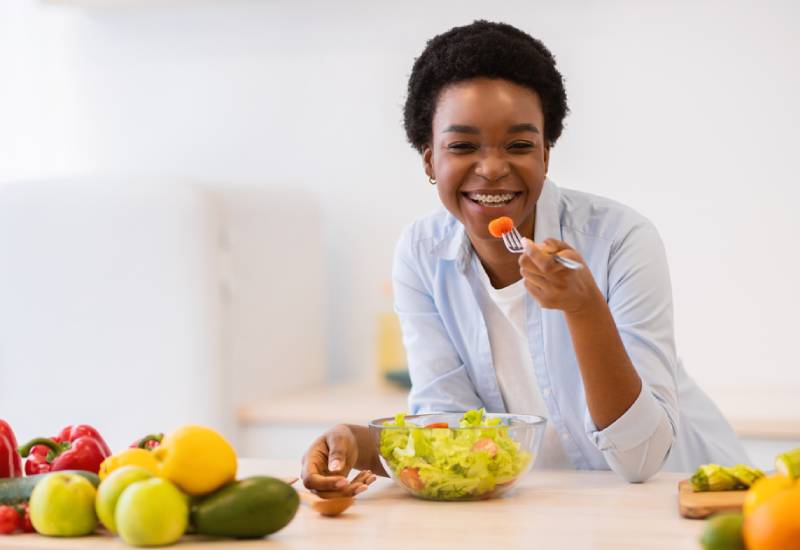 Healthy living is mainly about diet and exercise. The two balance each other out because you basically can't maintain a healthy lifestyle solely on diet or exercise alone.
First, we must recognize that working out is extremely hard. It's not easy pushing through those tiring routines consistently without contemplating on giving up.
But at the same time, there can be an imbalance when it comes to eating right since it's easy to assume that as long as you're exercising, you don't necessarily need to watch what you're eating. If that is what you have been thinking, let me be the first one to break the news to you, that is false!
To help you get onto a balanced health routine, here are some tips on how you can realistically plan, enjoy and stick to eating healthy nutritious food:
Dieting is something that has been misunderstood. When you make a decision to change your eating habits, it shouldn't mean that you need to starve yourself in the name of getting to your weight goals faster.
Starving yourself is a sure way to fail when it comes to eating healthy and even worse, you could end up getting severely underweight and ill.
The best thing to do instead of extreme dieting is swapping unhealthy foods for healthier choices.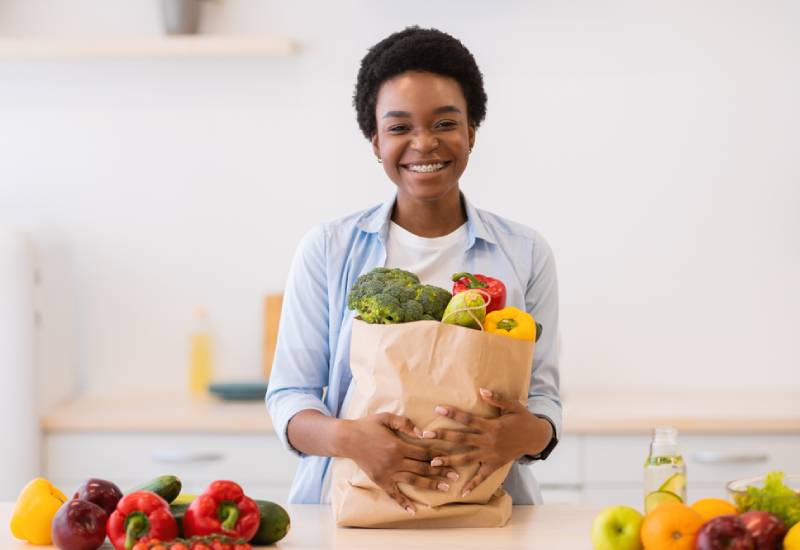 The internet is a great platform where you can learn about different diets. You can refresh your memory on the classic balanced diet plan that shows you how to balance different groups of food and maybe try the more modern diets that actually work.
It's always important to do some serious research on whatever diet you choose to work with so that you can be confident that what you're about to try will be effective without causing any negative health impacts.
If you're not sure about how to go about it the right way, it may be a good idea to consult a dietician or a nutritionist who will draw out a clear plan specifically made for you and your needs.
Experiment with new recipes
Try as much as you can to have an enjoyable healthy living journey by trying new recipes. This helps you to appreciate the entire process more especially because you've prepared your food with love.
You can try different salads, taste new low-calorie sauces, bake delicious low-sugar snacks or even make delicious yoghurt deserts. Yum!
Keep learning and trying new recipes as a way of keeping your journey exciting and help you stay motivated which will help you stick to healthy eating.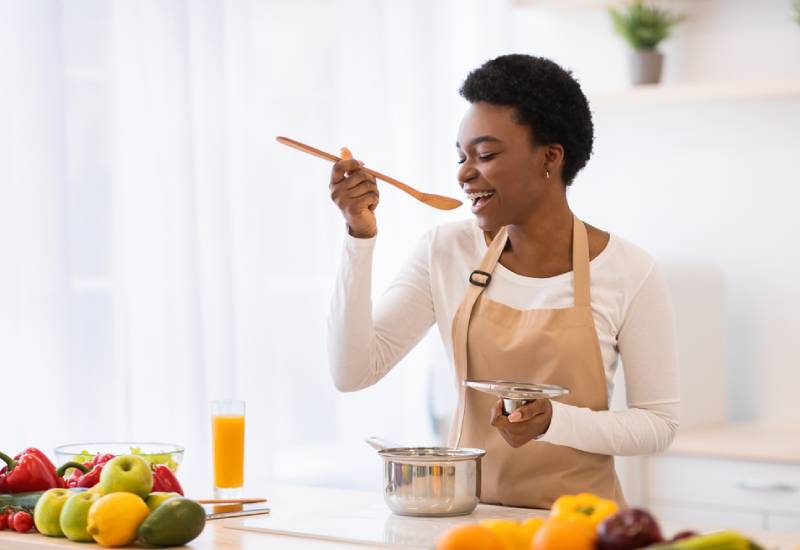 Sometimes you have to be strict and direct to maintain a healthy diet. You need to decide how important eating healthy is to you so that you don't slip back into your old ways.
If you can, don't take the risk by spending so much time in the candy isles at the store when you know you'll end up adding something you don't need to your cart. Impulsively passing by that fast food drive through on your way home or basically doing anything that can cause self-sabotage is a bad idea.
These measures can be extreme but it's all worth it in the end.
Think of all the benefits you're getting
At times especially in seasons of stress, you might lose motivation to keep going. But you should always remind yourself why you started in the first place.
You might have started after getting a concerned warning from your doctor about the effects of your dieting habits or maybe you wanted to motivate your family to change after years of unhealthy eating.
When cravings hit, eating healthy is hard no doubt. At that moment of weakness, remind yourself why you're on that journey and this will help you maintain the discipline of eating right as part of your everyday life.
Related Topics