Home
/
Wellness
7 tips to strengthen your nails naturally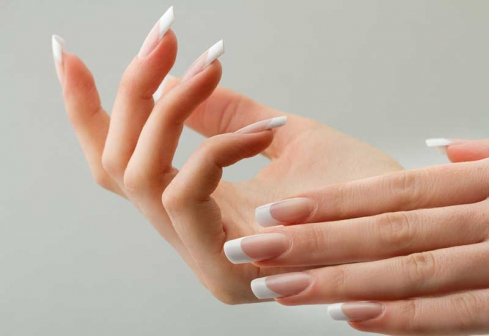 Your nails reveal a lot about your personality and your priorities. Most people don't give much thought to their nails, beyond a weekly trim, or a quick polish application.
For many, it may not make economic sense to have a weekly manicure when the polish only lasts two days.
If you regularly work with your hands, you may find it even more challenging to keep your nails looking their best. Here are some tips on how to grow stronger nails and how to prolong your manicures:
1. Drink plenty of water
Hydration is key for beautiful skin, nails and hair. When our nails lose moisture, they weaken, become brittle and are more susceptible to breakage and damage. Drinking at least eight glasses of water hydrates your nails, cuticles and hands, keeping them strong and youthful.
2. Moisturise
Although nail polish improves the appearance of your nails, the ingredients in polish and remover can dry out and weaken your nails. Counteract this by moisturizing regularly. Moisturize after washing your hands or using a sanitiser or hand wipe. Most hand sanitisers are alcohol-based which dehydrates your hands and nails.
3. Limit your exposure to water
Where possible, wear gloves when washing and avoid long baths.
4. Make your manicures last
Regular use of nail polish and remover can weaken your nails, therefore increase the longevity of your manicure by experimenting with different techniques. Ask your nail technician to apply the powder that is usually used for acrylic nails. Your technician will mix the powder and apply it to your nails. After it has dried, file your nails and apply nail polish. This product is not harmful and it protects your nails from the polish and environmental elements. As your nails grow, you will need to have them filled in with the powder at least every three weeks. This has really worked for me.
5. Soak your nails
Soak your nails at least once a week in a natural oil such as Shea butter, olive oil, castor oil, or coconut oil. Massage the oil onto your nails and cuticles and keep it on for at least 10 minutes. To lock in the moisture, soak overnight by sleeping in gloves.
6. Cut your nails regularly
Use a nail cutter to clip your nails when needed. Using your teeth can lead to tearing or damage. Also, short nails are less prone to breakage and easier to maintain. If you're nails are weak, keep them short until they regain their strength.
7. Supplement or beef up your diet
A multi-vitamin containing B vitamins, zinc, and iron will contribute towards stronger, happy nails. Biotin can help to strengthen nails, while improving your skin and hair. If you don't mind the color, henna is an excellent product to strengthen your nails naturally. Even if your nails are strong and healthy, avoid using them as tools. Using your nails as tools, puts pressure on them thereby contributing to breakage.
Related Topics