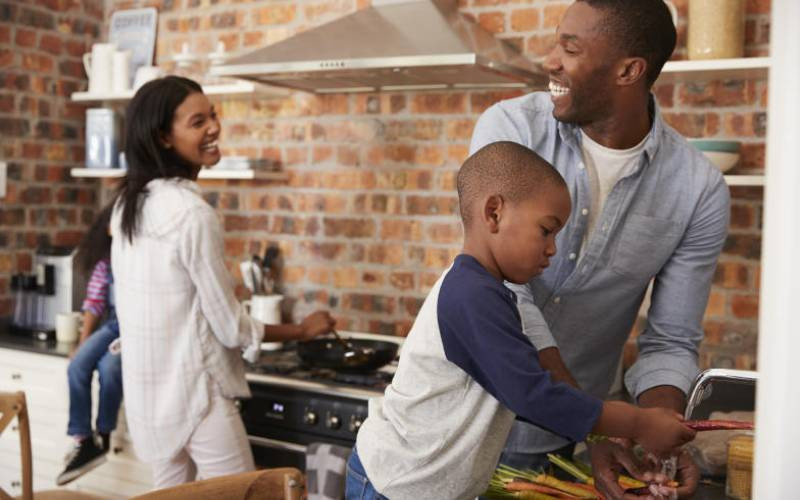 Parents have a role to play to ensure they instil basic life skills in their children. However, most children don't understand the need to learn these basic life skills from their parents or caregivers.
Life skills are necessary for the life of every child since it helps them to be self-dependent when they become adults. Children need to learn life skills early.
Mrs Maureen Gwoma, a teacher and children's life coach, says that life skills are important in any child's life because the skills can help them overcome some of their fears.
"Life skills help children develop their inner compass and boost their confidence and make them become self-aware," she says.
"Parents should come up with a routine for their children and ensure they follow them because children on routine thrive," says Ms Irine Odero of Kimberly Hills Academy.
Some of the basic life skills a child needs include; personal hygiene, decision-making, communication, and time management.
Personal hygiene: No child is too young to start a personal hygiene journey. Personal hygiene keeps children clean and healthy. As children learn personal hygiene like bathing, brushing their teeth, washing hands, combing hair, and covering their mouth while coughing. Parents should not forget to tell them why it is good to observe good hygiene.
Decision-making skills: This is the most important skill a child can have because it helps them make responsible choices. Good or bad choices can affect us. This makes it good for children to learn how to choose an action and come up with a solution to any problem they face.
Communication skills: This is the ability to express one's thoughts and feelings. This life skill helps children develop a good relationship with those they interact with including their friends.
Time management: Time management helps children know how to use their time well. Children need to understand that time is important and with the help of parents, they should define and understand priorities.
Essential life skills help prepare children for a successful adulthood and parents should focus more on teaching them these skills.
Different age- groups have different life skills and parents should play their roles in teaching these skills. Teenagers need to learn life skills like; how to wash their clothes, how to cook, how to manage money, how to handle failure, and how to stand up for themselves among others.
Related Topics