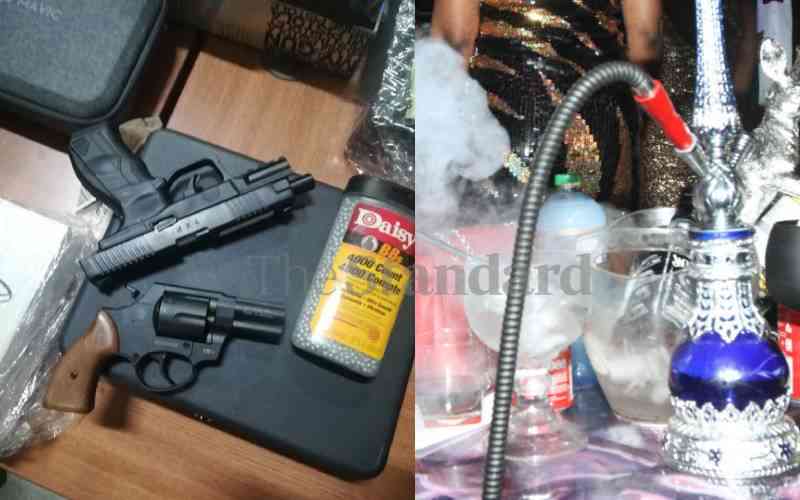 The number of Kenyans yearning to have lighter skins and smooth faces using unsafe soaps and creams could be on the rise.
This follows the rise in banned skin lightening soaps and creams being intercepted from passengers at the Jomo Kenyatta International Airport.
Authorities have revealed that whitening soaps and shisha top the list of prohibited goods nabbed at the airport when passengers jet into the country.
A visit to Kenya Revenue Authority's customs unit on June 29 unearthed how some Kenyans and foreigners arriving at the JKIA carry the prohibited goods.
Even though some of the passengers nabbed with the items said they weren't aware the products are banned, authorities said the trend is worrying.
Charles Obuya, a customs officer and border control officer based at passenger terminal said their role is to collect the revenue and ensure that the society is safe from prohibited stuff like skin lightening creams.
"Physical verification involves checking of dutiable goods and prohibited or restricted goods. Dutiable goods are taxed and those that require permits are kept until the owners comply," Obuya explained
The process is being done in collaboration with Kenya Airports Authority and other agencies for swift action and expertise if needed.
"The hand luggage which don't pass through the scanner are checked at the customs area for non-inclusive verification," explained Obuya
Some of the products that are frequently intercepted are skin whitening soaps that are used for skin bleaching or whitening as labelled in packaging boxes.
According to airport authorities, the soaps and skin-lightening creams are intercepted from planes landing in Dubai and Somalia.
Other prohibited items intercepted include shisha pots, Shisha flavours, bulletproof jackets, genuine guns, toy guns, drones, handcuffs and sex toys.
In 2017 Kenya placed a total ban on the consumption and use of water-pipe tobacco, popularly known as 'shisha,' citing the health hazards associated with it.
Related Topics