Home
/
Money
Planning on owning your own home? These are some things to consider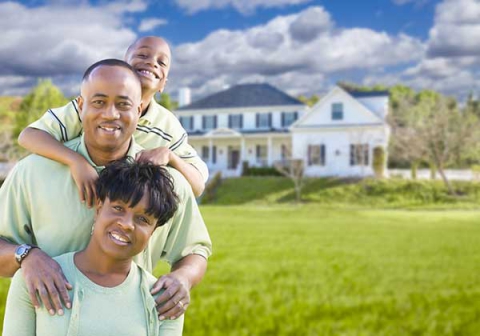 Research show drivers are most obnoxious on Mondays. Do you agree?
?
If owning a home is one of your key goals this year, then here are important factors you need to consider:
1. Work with what you have Mercy Kibe, a human resource manager with a Nairobi-based firm, has just completed her Sh4.5 million masionette in Ruai, Nairobi, and is planning to movie in soon. She says owning a home starts with a dream and working with what one has.
"Last December, I, my husband Elias Matanje and our three children witnessed the completion of our new house," she says, adding that the construction of the house, which was undertaken by Pacific Reality Company, took four months. "We did not expect this. We only hoped but with our little resources, we now own a home," she says. Mercy didn't have that expatriate pocket to finance her project; she only worked with what she had.
2. Consider the options available
Buying a house is a huge investment and you should know the option you have. Kariuki Musa, the CEO of Gakuyo Real Estate, knows this better, having worked in the financial sector for many years.
"Buying a house is a step-by-step initiative, which requires due diligence before jumping in. One has to be sure of what one is doing," he says.
3. Take advantage of the drop in interest rates
Musa says that the property industry is at its prime time, a time when interest on loan has been tremendously lowered and one has a number of housing options to choose from.
"There are a number of options to choose from the companies that are offering housing solutions in Kenya," he says.
He notes that with a little saving, one can buy a house worth three times one's savings through a Sacco loan or mortgage.
"Before starting to look for the available properties to buy, consider your savings and later shop for a house that fits you. Later, approach your bank or a Sacco for further action," Musa says.
4. Saved at least five per cent of the value of your dream house
Musa advises that one needs to save between five per cent and 20 per cent of the cost of the home they wish purchase.
"If you want to buy a two-bedroom apartment in Syokimau costing about Sh3 million, you'll be required to have saved at least Sh150,000," he says.
That is five per cent of the buying price, but saving more than five per cent will give you access to a wider range of a housing loan options to buy the house.
5. Have a regular income
"The most important thing when buying a house is to ensure that you can afford repaying the loan, whether it is from the Sacco or it is a mortgage,"Musa says. "Put together your budget before you start looking for a property. Lenders will be keen to ascertain that you can afford the loan and also "stress test" your ability to make the payments," he says. He notes that since circumstances change in life, you should be prepared for the lender to do a cross check of possibilities that can make you be unable to repay the loan. Also, as part of the loan and mortgage application process, you will need to show the lender evidence of income against your expenditures.
6. Look out for government-backed schemes
For civil servants, when acquiring a house, it is sometimes easy since there are a number of government-backed schemes tailored to helping them acquire property. One such is tenant-purchase schemes. "If you are able to use one of these schemes, lenders will still ensure that you can afford to repay your mortgage," Musa says.
7. Consult your lawyer
When you get the house of your dream at a location you like, consult your lawyer to ensure the property you are buying legally belongs to the seller and that the land is not earmarked for the construction of a public infrastructural development like a bypass.
Related Topics