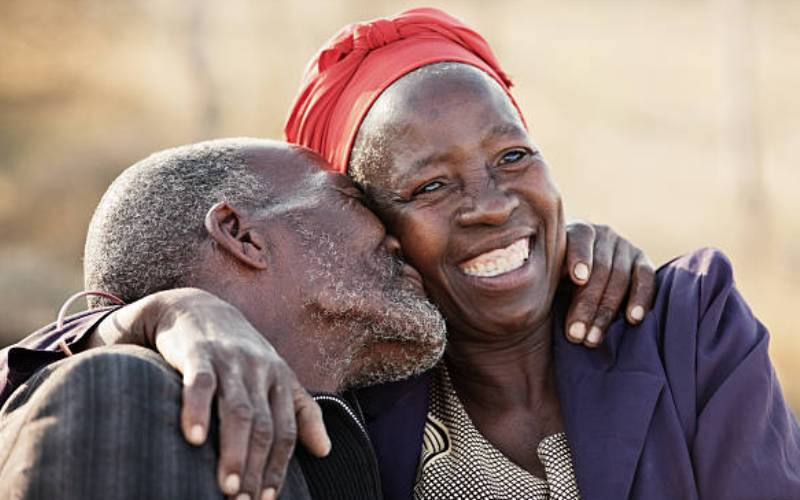 Queen Elizabeth II, who is being buried today, died aged 96. Her hubby, Prince Philip died last year at 99. Being in the Royal Family means access to the best lifestyle, diet and medical care and with it, a long life.
The Royals have another advantage- genetics: The Queen Mother closed her gate in 2002 at 101 years. The average age of a Royal is 91 and "no one can live long without first having won the genetic lottery at birth," notes Jay Olshansky, Professor of Epidemiology and Biostatistics, University of Illinois at Chicago in a 2021 article in The Conversation.
The other ruling classes with such longevity are presidents. Founding President Jomo Kenyatta died at 89, President Moi died at 95, President Mwai Kibaki at 90. The same can be discerned among US presidents-they live several decades longer than their subjects.
But can an ordinary citizen without the trappings of State largesse also live that long?
Well, it is possible, though uncommon. Take James Mburu Kinani. He is 90 but still drives along the Nakuru-Naivasha highway, his 82-year-old wife, Magdalene, in tow.
"I enjoy driving in the company of my wife, as we share stories of our happy marriage and children," narrates Kinani from Langalanga Estate, Nakuru County.
The couple- whose lives revolve around their dairy, crop and poultry farming- attribute their longevity to good health, balanced diet and regular medical check-ups.
"Farming is the source of our solace. It feels good collecting eggs and feeding on fresh food from our farm," says Kinani.
The couple wakes up at 9am and goes to bed at around 9pm. Their diet comprises meat, green leafy vegetables, milk, and potatoes.
"I enjoy eating meals prepared by my wife, even though she is a bit slow. We also do not suffer any stress," adds Kinani.
Kinani was diagnosed with arthritis and hypertension 30 years ago, but "though my husband suffers chronic diseases, he remains strong because I am able to seek quality medical care," Magdalene says.
Magdalene argues that a long lifespan is not unique to her or any race, but with a strong socio-economic support system from family, social networks and God's favour, one can live long like Queen Elizabeth II.
Jemimah Nyabogi, 98, from Bomanyara village in Mugirango South, in Kisii, has lived long enough to see her children, grandchildren and great-grandchildren.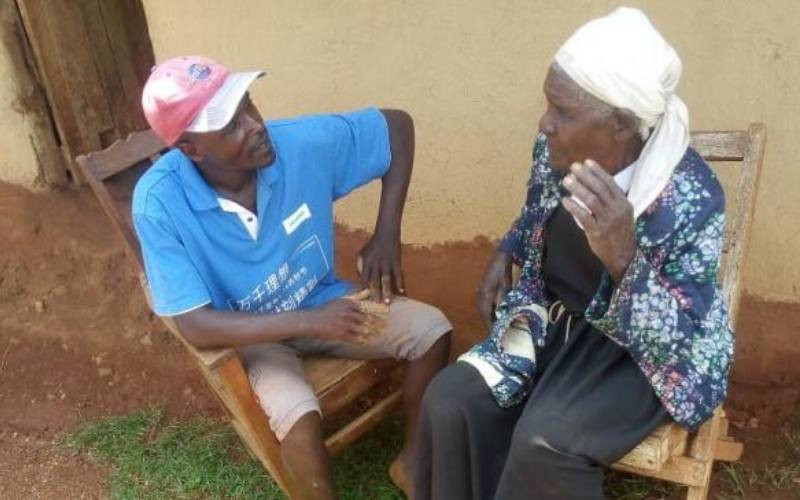 The mother of eight walks without support, has a clear vision and hears without asking a speaker to shout.
"Living to see my third generation is a blessing," she says adding that she rarely gets sick. "I am happy my children continue to support me in my old age."
Her best meal is matoke (bananas), traditional vegetables, brown ugali and sour milk.
Her last born, Samson Omwoyo, says: "I ensure my mother is free from stress, feeds on a balanced diet and enjoys enough sleep."
Chadwick Digo, a nutritionist and a lecturer at Kabete National Polytechnic, attributes longevity to a healthy diet that is safe and with all nutrients and the "environment where food is produced, transported, cooked and served is key. For instance, production of food in a sewer risks diseases and premature deaths."
The nutritionist advises the elderly to consume moderated fiber diet, low calories and spices. "We advise them to consume food laced with natural spices because at advanced ages, taste buds tend to fade," he explains.
The aforementioned Prof Olshansky in his article, Long live the monarchy!, says the Royals, unlike ordinary mortals, avoid behaviour that shorten life as "it is a lot easier to shorten life than extend it - but among the most well known are smoking, eating in excess and lack of exercise."
Prof Olshansky also cites the influence of poverty and privilege as "being born into or living in poverty has been shown to be one of the most important factors that shortens lifespan - and it is here that perhaps the royals have the greatest advantage."
Prof Olshansky also adds that "differences in duration of life are first defined by genetics, then heavily mediated by education, income, health care, clean water, food, indoor living and working environments, and the overall effects of high or low socioeconomic status."
Dr Muthoni Gichu, a medical gerontologist in Nairobi elaborates how imbalance in the production of cells in human bodies results in general ageing. And old age, she adds, is not a disease, but a risk factor for diabetes, hypertension, chronic condition of the lung and heart, arthritis and certain cancers.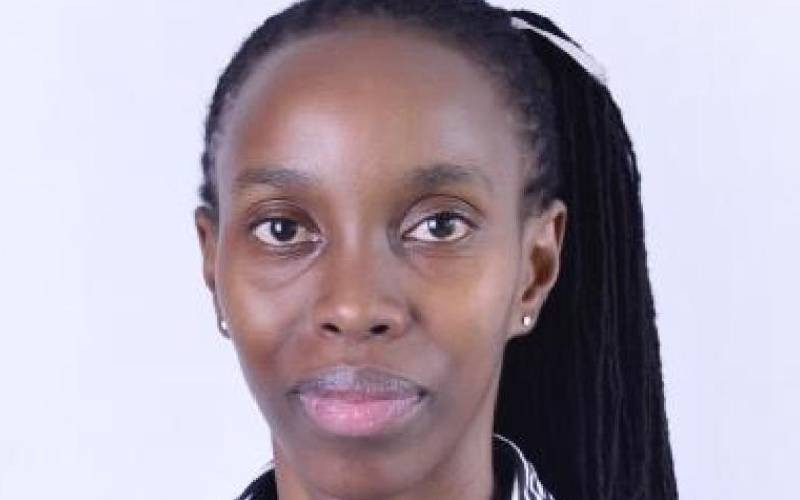 Other health conditions common among the elderly include; hearing loss, vision, cognitive decline, dementia, frailty, falls, sarcopenia (progressive loss of muscle mass and strength) and incontinence.
"We need to explore bio-psychosocial health models, for example, somebody who has lived an active life, and a nutritious diet cannot be compared with someone who has malnutrition or someone who has lost social network," said Dr Gichu.
Other experiences common in older persons include; loneliness, social isolation, malnutrition and polypharmacy (use of multiple medicines) which contributes to health complications.
Dr Gichu reckons that majority of people are not prepared for old age or healthy aging and most lack know-how on navigating old age. There is also a negative attitude (ageism) towards the old as the "population feels the older population is a burden."
Nevertheless, the elderly also stigmatise themselves in ageing narrative and Dr Gichu says health aging should not be handled at 60, but from birth.
Slowing ageing, says Dr Gichu, includes having social contacts and engagement, early childhood experiences, diet, physical exercise, diet and stopping smoking and low alcohol intake.
For older persons, she calls for targeted approach and integrated, person-centred care. On average, men age faster than women, according to the 2019 Kenya Population and Housing Census report: Analytical Report on Older and vulnerable population.
The report by the Kenya National Bureau of Statistics (KNBS) released this April reveals that the country has 2.7 million older persons.
About 1.5 million (54.6 percent) were female, while 1.2 million (45.4percent) were male. At least 84 percent of older persons lived in rural areas, while 16 percent resided in urban areas, but "the rate of decline was more pronounced among males.
Abdulkadir Amin Awes, the KNBS Director of Population and Social Statistics says counties with higher number of the aged have advanced medical services compared to those with low numbers.
Improved lifestyle which entails a balanced diet was also factored in the study besides social economic status and genetics. "People who eat a balanced diet, access quality healthcare and do physical exercise were found to live longer, but risk factors to early death include food insecurity, lack of medication, vehicle accidents and excess consumption of alcohol," said Awes.
He added that genetics, pre-exposing some people to diseases like cancer and diabetes, were likely to carry to their offspring, affecting life spans.
But environmental pollution is a likely health hazard among urbanites compared to people living in rural areas.
Related Topics