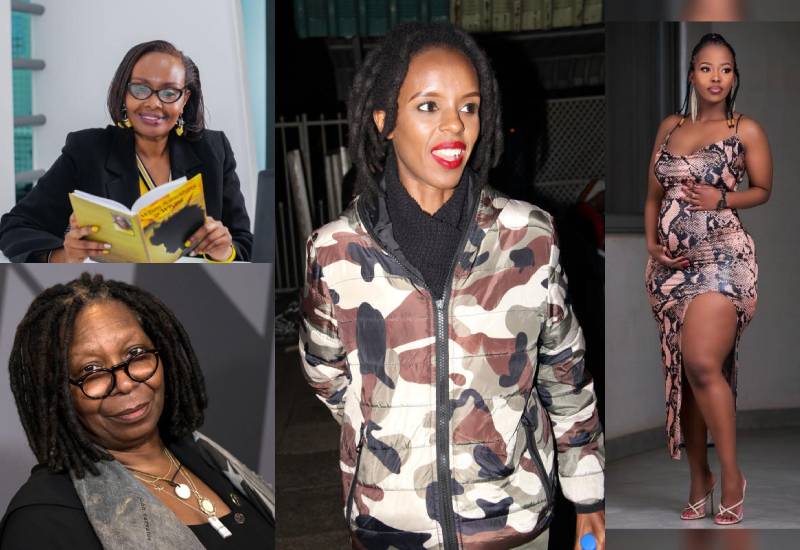 Lawyer and social media influencer Corazon Kwamboka was elated when she found out that she and then partner Frankie Kiarie were expecting their first child. And soon after, their second bundle of joy came.
For Kwamboka, motherhood was not assured because she battled endometriosis.
As a well-known social media personality, the influencer was adored for her curves and sense of style - but not many people knew about her silent struggles.
Eventually, Kwamboka opened up about her journey, revealing in an interview she learnt about her condition in 2018, after years of painful menstrual cramps since teenagehood.
"I always had to go to the sickbay because I could not walk and had to always be on painkillers. It was a horrible experience that I never looked forward to," said Kwamboka.
The lawyer added that a scan revealed two cysts, leading to her going under the knife for laparoscopic surgery in 2019. She got pregnant soon after the surgery.
The pregnancy announcement Kwamboka made to the public was an emotional one, in which she revealed she was almost giving up on the dream of having children.
"If someone told me January last year I would be feeling you kick deep in my belly at the sound of your father's voice, I would most definitely think they were deranged!" she wrote on a July 2020 Instagram post.
She added: "Endometriosis had crippled my dreams of birthing a child. But here we are. A pleasant and welcomed surprise. I cannot wait to meet you. Hold you and teach you everything I know."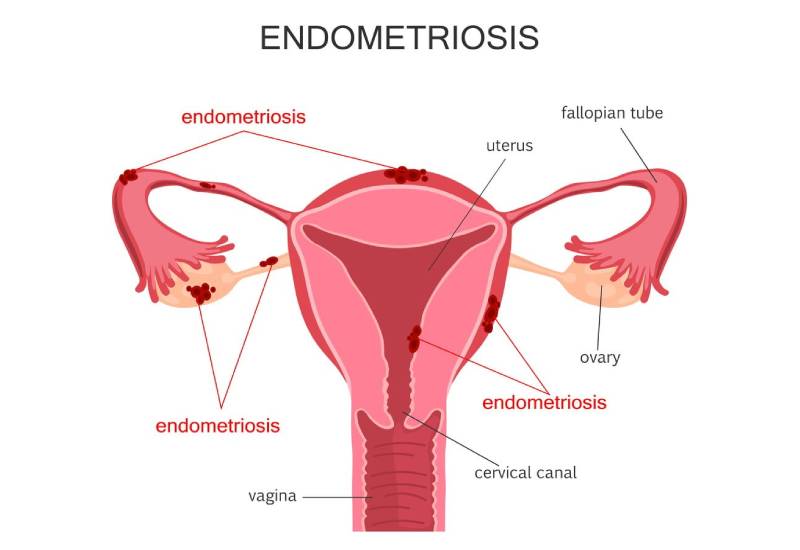 What is endometriosis
The Mayo Clinic describes endometriosis as a rare, "painful condition in which tissue similar to the tissue that normally lines the inside of your uterus — the endometrium — grows outside your uterus."
"With endometriosis, the endometrial-like tissue acts as endometrial tissue would — it thickens, breaks down and bleeds with each menstrual cycle. But because this tissue has no way to exit your body, it becomes trapped. When endometriosis involves the ovaries, cysts called endometriomas may form."
WebMD notes that symptoms of endometriosis include back pain during your period, severe menstrual cramps, unusually heavy bleeding during periods, fatigue that won't go away and trouble to get pregnant.
Kwamboka was not alone.
Other popular figures that have battled endometriosis include the popular media personality Janet Mbugua, Jahmby Koikai and media personality Ciru Muriuki.
Internationally, celebrated stars like actress Whoopi Goldberg, Lena Dunham, Tia Mowry and the RnB singer Monica, have also shared their struggle with the condition.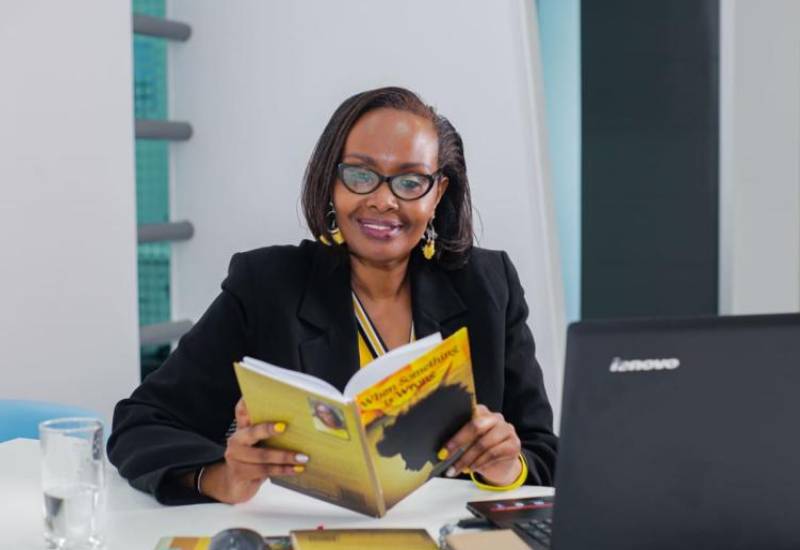 Survivors tell their experiences
Two endo-warriors opened up on a sit-down with KTN Home's Her Standard's show host expressing how they discovered they had the rare condition and how they dealt with it.
Doris Murimi, an endo-warrior and the founder of Endo-sister's East Africa Foundation explained she founded the group after grappling with the condition.
"This foundation was born out of my pain. I struggled with endometriosis, adenomyosis and fibroids, which I suffered from for 33 years," Murimi said.
She saw her painful experience as one that she did not want any other woman to experience, leading to the birth of the foundation.
"We started out as a support group, but later on we realised there is such a gap with information in the society about menstrual disorders and conditions. In 2019, I registered the body as a foundation, and have been setting our roots to work with the government to include the subject of menstrual health in the curriculum."
Murimi described endometriosis as a 'nightmare' condition that gets increasingly painful over the years, when undiagnosed. She said it is crucial to disseminate information about the signs of abnormal periods to young girls so they are able to tell when there is a problem.
Stacey Anyango, an advocacy officer and endo-warrior intimated that when her first period began at the age of 12, she bled for three months continuously.
It was her mother's keen eye that saw her seek medical attention. When she returned home from boarding school still on her period, she arranged for a hospital visit the very next day.
"I consulted a gynaecologist and was put on hormonal therapy. That is when I started having cramps, and they became unbearable. The painkillers did not work and I would be writhing in bed every time I was on my period. I got my diagnosis after eight years."
Anyango also added the cramps caused disruption of her studies as, during that time of the month, she was unable to concentrate in classes.
Dorcas Murimi said that a major challenge in dealing with the condition is the lack of information about it.
"The foundation is partnering with several international universities to gather the stories of endometriosis from Kenyan women and collect data on it," she said.
Related Topics