Home
/
Health
What twerking does to your body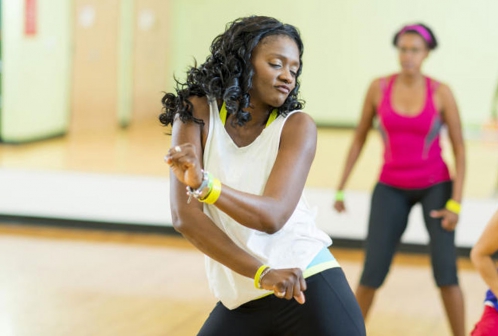 With just over two months to the end of the year, what works for you? Did you switch things up? Why? Today we are looking at the more bizarre lengths that fitness enthusiasts across the globe have decided to get fit…
Cycle Karaoke
Ever seen the intense I-want-to-die look that's pasted across the face of a spin class attendee? Want to know why? That stuff is hard! So some ingenious guys at Crunch Fitness in Australia came up with Cycle Karaoke, a 45-minute workout that seeks to distract you from the gruelling workout with – Karaoke? Sceptical? Don't knock it till you try it.
Pros: Let's face it, sounds like the next best thing to singing in the shower and it'll apparent help you get to the end of your session with minimal murderous thoughts.
Twerking
Popularised by modern pop-culture, the widespread dance is described as "dancing in a sexually provocative manner, using thrusting movements of the butt and hips". Following in the footstep of Zumba and other dance-based exercises, once the fitness world got wind of the physically demanding nature and benefits of the dance, twerking classes sprang up and well, it spread like wildfire. Turn it up a notch and get a great cardio session in.
Pros: Toned quads and glutes
Mermaid Swimming
Some folks decided they were tired of taking boring ol' laps in the pool and came up with the most bizarre in aqua fitness. It combines swimming, dance and interval training all while dressed like — you guessed it — a mermaid! Ridiculous costume aside, it's something I'd try.
Pros: A great aerobic workout that'll tone and strengthen the core while being easy on the joints.
Animal Flow
Yes, you heard right. Animal Flow is a workout style that's revolutionising the way fitness fanatics are approaching their fitness routines. It basically entails you performing a number of fluid movements while on your fours — like an animal. Doesn't sound like your kind of thing? Well the good news is that it requires no weights and is actually a lot of fun once you get into it.
Pros: An excellent bodyweight strength training method
Goat Yoga
This was a fad that started last year and I believe it or not, some people still swear by it! According to goatyoga.net, it's a form of 'animal-assisted-therapy' that's equated to bonding with your dog while on a calming walk out in nature. I kid you not, sic.
Pros: Users say they feel more relaxed and generally calmer after a session.
Running Barefoot
Africans have been doing it for decades but apparently the rest of the world has only recently caught on that running on the balls of our feet could actually have some benefits.
Pros: Studies say that damage done on the knees is reduced.
Kangoo
Sounds a bit like Kangaroo? That's no coincidence. Once you take a gander at the ridiculous-looking shoes that this exercise entails, nobody will blame you for turning right back and opting for the treadmill. Kangoo comprises of specially-designed bouncy 'shoes' that you strap on your feet that make you jump really high and should best be used for running workouts.
Pros: Proven to be easy on the joints and burn loads of calories.
Hoopilates
I know you remember hoola hoops vaguely from your childhood or more recently thanks to your kids. This hula hoop craze however, is designed to tone your abs and strengthen that core by combining hoola hoops and pilates. Celebs who've signed on to it include royalty like Michelle Obama and Queen Bey herself so we know this one's good!
Pros: Is a great low impact exercise and you now have an excuse to throw in a workout in the name of joining the kids to play!
Related Topics