Home
/
Health
Tragic story of Wangui: Woman whose breast was removed yet it was a misdiagnosis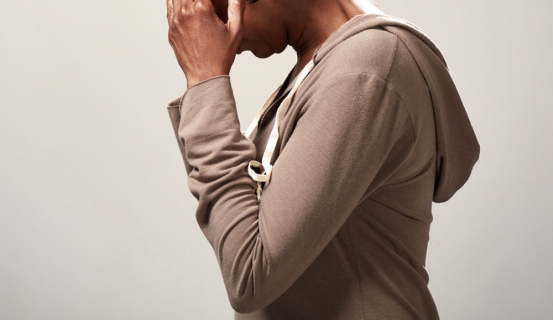 Medical slip. Wangui now left to bear the scars and her life has been turned upside down
Tests conducted on the mass removed from her breast during surgery found no malignant disease
After a breast cancer diagnosis, most women are afraid and even desperate to do whatever it takes to fight the disease.
The treatment may include full or partial mastectomy, drugs, and radiation. A mastectomy is the medical term for the surgical removal of one or both breasts, partially or completely.
That is exactly what Irene Wangui chose to do when she was 'diagnosed with cancer'.
The procedure would see the removal of her right breast along with debilitating radiation treatments and drugs.
One can only imagine her shock when Wangui was later told that her case was a misdiagnosis.
"I did not know whether to smile and thank God I did not have cancer or cry because I've been through so much," she said.
On August 8, Wangui stood in line to vote alongside thousands of others. But as everyone headed home after voting, she went to Kijabe Mission Hospital to be admitted for surgery to remove her right breast the next day.
The surgery was successful and Wangui was released a week later. She was also directed to return for clinic visits once a week at the hospital.
Wangui, 41, says it was during one of these visits that Dr Peter Bird of the Kijabe Mission Hospital sat her down to deliver the shocking news.
He told her tests conducted on the mass removed from her breast during surgery had found no cancer cells.
Wangui, a mother of two, had been referred to Dr Bird by her doctor at Kikuyu Hospital after the results of a biopsy revealed that she had cancer.
"I had gone to see my doctor at Kikuyu Hospital and he sent me to have my biopsy taken, which I did at a laboratory in Parklands, Nairobi," she said.
The biopsy result, which cost Wangui Sh17,500, was what informed Dr Bird's decision to have the mastectomy done.
"We have to be very sure when we are doing these sorts of surgery and I rely on pathologists around the country. If the pathologist reports a cancer and is quite sure, then I have no doubt about that pathology report," said Dr Bird.
However, after the mastectomy, he advised Wangui to go back to the laboratory to get the sample she had given for the biopsy and Wangui says she was told that it was negative.
"I was asked to pay another Sh2,000 for the sample they had taken and it revealed that I did not have cancer," she said.
The Standard contacted the pathologist, who said there are conditions that can mimic carcinoma (malignant tumour).
"What I think happened is that it was something that could have mimicked a carcinoma," said Dr Martha Mwangi, the pathologist.
In her report, however, she neither express such doubts in her results nor cautioned the surgeon.
"A biopsy specimen should be accurate. If it is a small specimen, since they come in different sizes, then the pathologist should say in the report that it is small, or there is some doubt... Most pathologists would do that because that gives a clue to the surgeon that we have not completely pinned down the diagnosis," said Dr Bird.
Bear the scars
Wangui has been left to bear the scars of other people's mistakes. She says she feels confused and does not know what to do after the ordeal that has now turned her life upside down.
Wangui, who has yet to recover, had been working in a grocery shop but she is no longer sure when she will return to her job or if it will still be available.
"I cannot do the simplest of chores because of my condition and I really do not know how my life is going to be," she said.
Related Topics