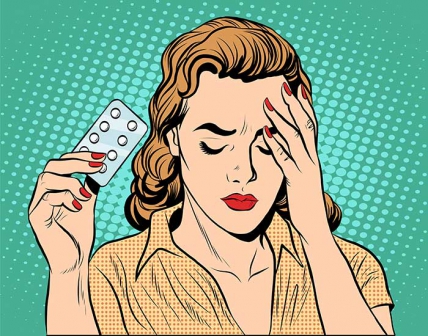 Perhaps as a woman, you would want to reconsider delaying giving birth or popping that contraceptive if you want to keep your memory in your old age.
New research now shows that use of sex hormones among women and delayed birth are some of the causes of memory loss after menopause.
The research, published in the Journal of the American Geriatrics Society, noted that some of the causes of cognitive loss among women in later life include earlier age at start of menstruation, advanced age at last pregnancy, reproductive age period and use of oral contraception.
The research found that start of menstrual flows at 13 years and delay of last birth to 35 years were linked directly to verbal memory (memory for words). On the same note, the use of hormonal oral contraceptives was related to verbal memory and it was stronger after more than ten years of use.
Cognitive and executive functions were connected to reproductive period.

Dr Roksana Karim, one of authors said, "While it is not enough to suggest that women wait until after 35 years of age to close their family growth, our finding of a positive effect of later age at last pregnancy on late-life cognition is novel and substantial. More research is warranted to evaluate the underlying mechanism of this phenomenon and also to understand the role of age at first pregnancy in this phenomenon."
The research noted: Estrogens play a critical role in regulating neuronal bio-chemistry and brain function related to cognitive processes. Given the potent effect of sex hormones on brain chemistry and function, the effect of the sex hormone environment during reproductive life on mid- and late-life cognition in women has been a topic of interest.
READ MORE
According to the Kenya Health Demographic Survey (KDHS) 2014, Slightly more than half of married women (58 percent) are using some method of contraception; 65 percent of sexually active unmarried women currently use some method of contraception.
In Kenya, contraceptive use is most common among women in Central Kenya while it is lowest in North Eastern Kenya.
The research further stated that in addition to factors associated with endogenous sex hormones, exogenous hormones, particularly menopausal hormone therapy, have been investigated in relation to cognitive function, but the effect of hormonal contraceptive use on later-life cognition has not been conclusively determined.