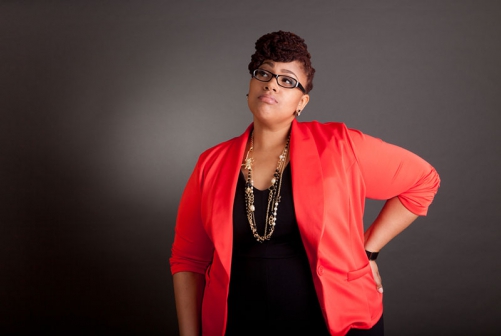 Laura is a plus-size woman and travelling in public vehicles for her is a nightmare. She recalls an incident where a tout embarrassed her because of her weight, "Mama lipia kiti yote ama ushuke ungojee lori." This drew laughter from the other passengers. She ended up paying for two seats. Such is the kind of scorn plus-size women go through.
Such an experience can easily destroy one's self-esteem. And such a situation is the reason Neomi Ng'ang'a, started Team Curvy Kenya, which offers a platform for plus-sized women to express themselves. The forum advises women on issues affecting them in various fields; health and fitness, business, career, sex and relationships.
Team Curvy is a community of confident, plus-sized women who are trying to reverse the negative influence from the West about the size of the perfect woman. "At Team Curvy we empower women by teaching them how to overcome challenges in the bedroom," says Neomi.
Take charge
"A woman has to take charge of her body," she says. "Incidentally, a man will treat you how you treat yourself," says Neomi.
She not only runs Style by Neomi, an outfit that dresses the heavier woman but also advises the women on how to dress.
"If a man makes fun of you and suddenly tells you to lose weight, don't kill yourself to be a size 2 to impress him," she says.
READ MORE
"He was aware of your flaws before he started dating you. He has many choices and can chose the size two he wants. Be confident in who you are. Be good at your work, improve on both your boardroom and bedroom skills,"she says.
Neomi is one woman who has refused to let people put her down on basis on her weight. The vivacious and voluptuous woman went down from 128kg to 103kg. "I'm not keen on losing more weight," she confesses. "What matters is following my doctor's advice of embracing a healthy lifestyle," she says.
She says good eating habits, exercise and drinking lots of water are key to a healthy body, whether big or small. She has noticed that many women have lost confidence in themselves as a result of viewing themselves as less attractive.
"They don't believe they are attractive enough," she says. She cites a recent incident where a married woman confided in her that her husband used to spray doom on her saying she was sweaty and smelled because she was too fat.
Be confident
"Confidence is very important for any woman, big or small," says Neomi.
She realised big women are usually left out and ostracized by society. "However, one can pick themselves up and face the world confidently, asserts Neomi. She confesses that most big women have resigned to fate and have given up. "Often times you will see them dressed in oversize tops or old, ugly tees," says Neomi.
"A woman recently asked me if big women wear lingerie," she says. Neomi, who also designs clothes for plus-size women, says a big woman can wear almost anything.
She says the most important thing is to understand one's body. "If a big woman has nice boobs, accentuate them," she says. "By all means wear a wonder bra," says Neomi. The trick, she says is to play with the most sexy part of your body. If you have nice legs or hips that don't lie, flaunt them," she says.
Neomi encourages women to learn to feel comfortable in their own bodies. She advises big women against wearing ill-fitting clothes. "Don't wear a size smaller such that you look like you are bursting out of your clothes," advises the fashion designer. Some women are in denial of their big size and try camouflage it in small clothes, she says.
"Even in your quest to lose weight, remember we cannot all be a size 10," says Neomi. "My bone structure or genes might not allow me to lose beyond a certain size," she says.
Health and happiness
The bottom-line is your health and happiness.
Plus-size women are society's punching bag, says Neomi. "We have to stop stereotyping fat women," she says. "Some are victims of body oduor, which kills their self-esteem," notes Neomi. When a woman doesn't believe in herself, she feels she's not good enough and her relationships don't work, says Neomi.
Good grooming is very important, emphasizes Neomi. "When a woman smells good, she feels good about herself and this increases her confidence level," she says.
Neomi says that fat women are not doing men a favour by going out with them so they should not act desperate.
Flaw is normal
She insists on the big woman understanding her body and dressing it accordingly. "Don't be too conscious of your body," she advises. A big woman can also look sexy in lingerie if she picks the right size and design for her body, she says.
"If a man is laughing at your curves and big body, you are with the wrong man," says Neomi.
"If you have to switch off the lights, you are with the wrong man," she adds.
If your big tummy bothers you, or the friction on your inner thighs, make it your problem and work on it, she says. "Don't allow it to put you down. Even the most perfect woman has flaws," says Neomi.
If you are too heavy for heels, wear sexy kitten heels. Make an effort to look good, says Neomi. "Put your curves together," she says. "Body shapers and corsets should be part of a big girl's wardrobe," advises Neomi.
"The biggest problem for curvy women is the midsection," confesses Neomi.
She says being plus size is not a licence to hate yourself. "If you don't accept yourself, you can't progress," says Neomi. The plus-size who is an actress, fashionista, talk show host, a budding entrepreneur and a former radio presenter is proof that size should not stop you from achieving your dreams. "You can be big and healthy or small and unhealthy," she notes.