Home
/
Interior décor
At home with Yallo Designs founder Mercy Kyallo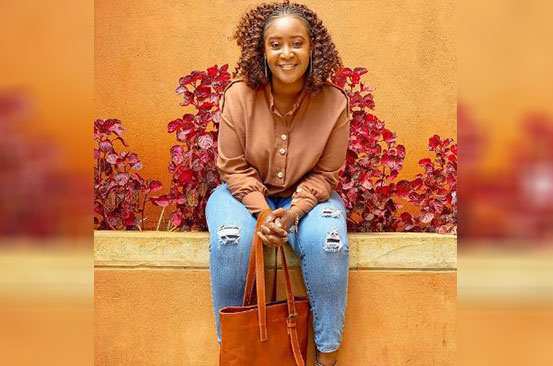 When it comes to home decor, one can opt for a variety of styles from glam, boho to rustic, industrial and modern.
Mercy Kyallo's home has all the makings of a rustic home. In her interview with Nailantei Kenga on KTN Home's Art of Living show, Kyallo opened up her home to her fans, giving us a glimpse of her carefully put together home.
One thing that stands out is that all her pieces of furniture have a backstory. This means that they hold more sentimental value. They are also sourced locally.
"Most of the things in my house are Kenyan made," the Yallo Designs founder confessed.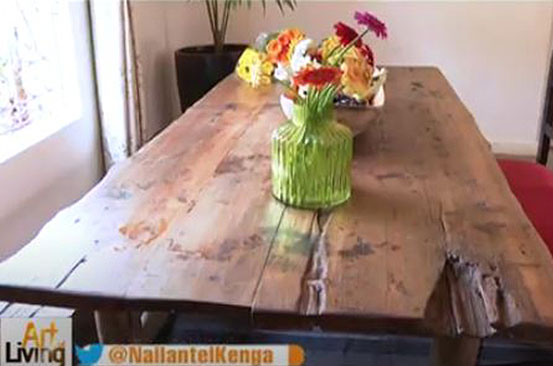 Her dining room is the place where she connects with her friends and family. She has decorated it with a dining table made out of a tree trunk, with its grooves intact.
"My guy is on Limuru Road. He is on the side of the road.I was in love with it from the moment I saw it," she said.
"I love this space because it's made me closer to my friends and family," she explained of the space, "because we get to eat here together and enjoy each other's company."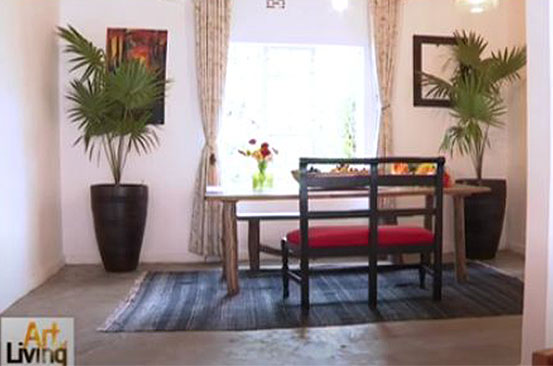 On either side of the table are huge plant pots which, Kyallo says, were inspired by ancient Egypt. The carpet on the floor adds a little warmth to the space.
"There's a woman in Kariobangi who makes them herself."
And the curtains are from Eastleigh, the light fixtures are made by a friend and sofas from a fundi on Ngong Road.
Kyallo's home isn't your typical perfect celebrity home. You can tell that it's well lived in and she has no qualms with things staying in their imperfect state.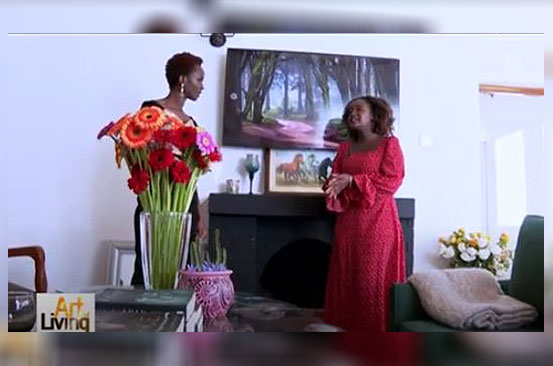 Take the lights in her dining room for instance. The row of pendant lights has a missing shell because it broke during her birthday party.
"I had friends [over] and ilienda hivyo," she quips. "But then it is a reminder that there was a big party here."
In her living room, her coffee table is also part of a tree trunk with a clear glass topping. However, while her light fixture was being repaired, the glass broke.
"It reminds me of those moments," she said. "I put those books there to confuse people."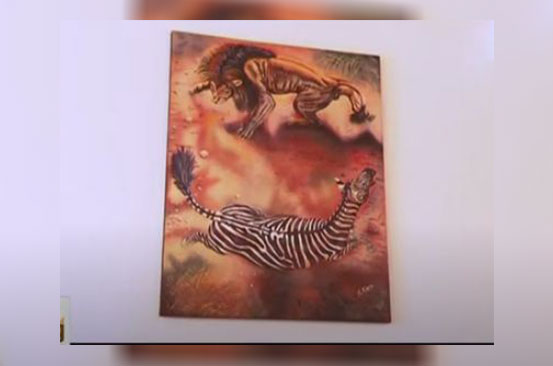 Her approach to design is in embracing the imperfect. "That's the way I approach design. Nothing has to be perfect.
She has flowers dotted around her home. These add colour and bring nature indoors, the makings of good interior design.
"I love flowers in my home because of the creativity behind them. You can see how nature is so beautiful."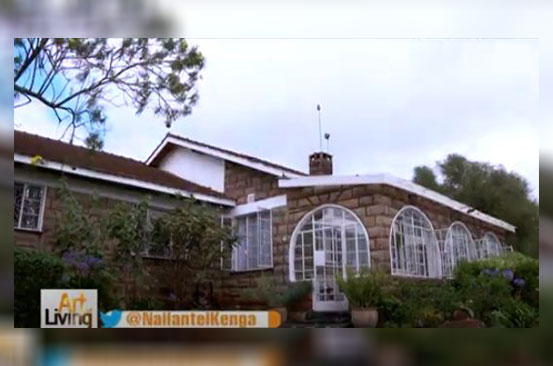 Like many of her decor pieces, her wall hangings too have meaning. Kyallo confessed that she fell in love with the unusual angle of the painting, an aerial view of a lion hunting a zebra, something that would happen in our local national parks.
'From a deeper level, I love the way you can see a very vulnerable animal and a very strong animal in the same picture. It depicts the polarity of life," she explained.
On why she decided to live in the outskirts of the city, Kyallo had this to say: "I like to party and I like the city lights but I think it's important to find a place you can retreat, find peace and regenerate yourself."
Related Topics